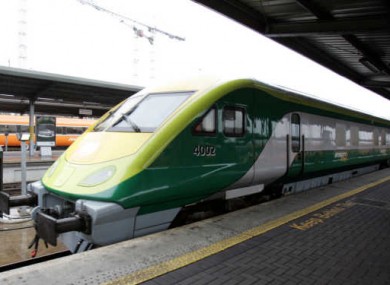 MINISTER FOR TRANSPORT Leo Varadkar has signalled a change is imminent at Irish Rail as the Government has decided not to seek an extension to Ireland's derogation under EU rail market legislation.
The exemption, which expires in March next year, allows Ireland to retain a single operator which regulates, operates and maintains the country's mainline rail network.
Varadkar said that Ireland is the only country in the EU which has such an arrangement in place.
Following a Cabinet meeting today, he announced a wide-ranging consultation process which will consider how best to restructure Irish Rail.
A separate body will be established to determine charges for access to the railway system and how capacity should be allocated.
Varadkar says he sees the end of the derogation as an opportunity to "encourage greater efficiency and transparency" in the rail sector.
"European law supports greater competition and freer access to the rail network sector across Europe, principally in the area of freight. I would like Ireland to be well prepared to avail of any such opportunities in the future," he added.