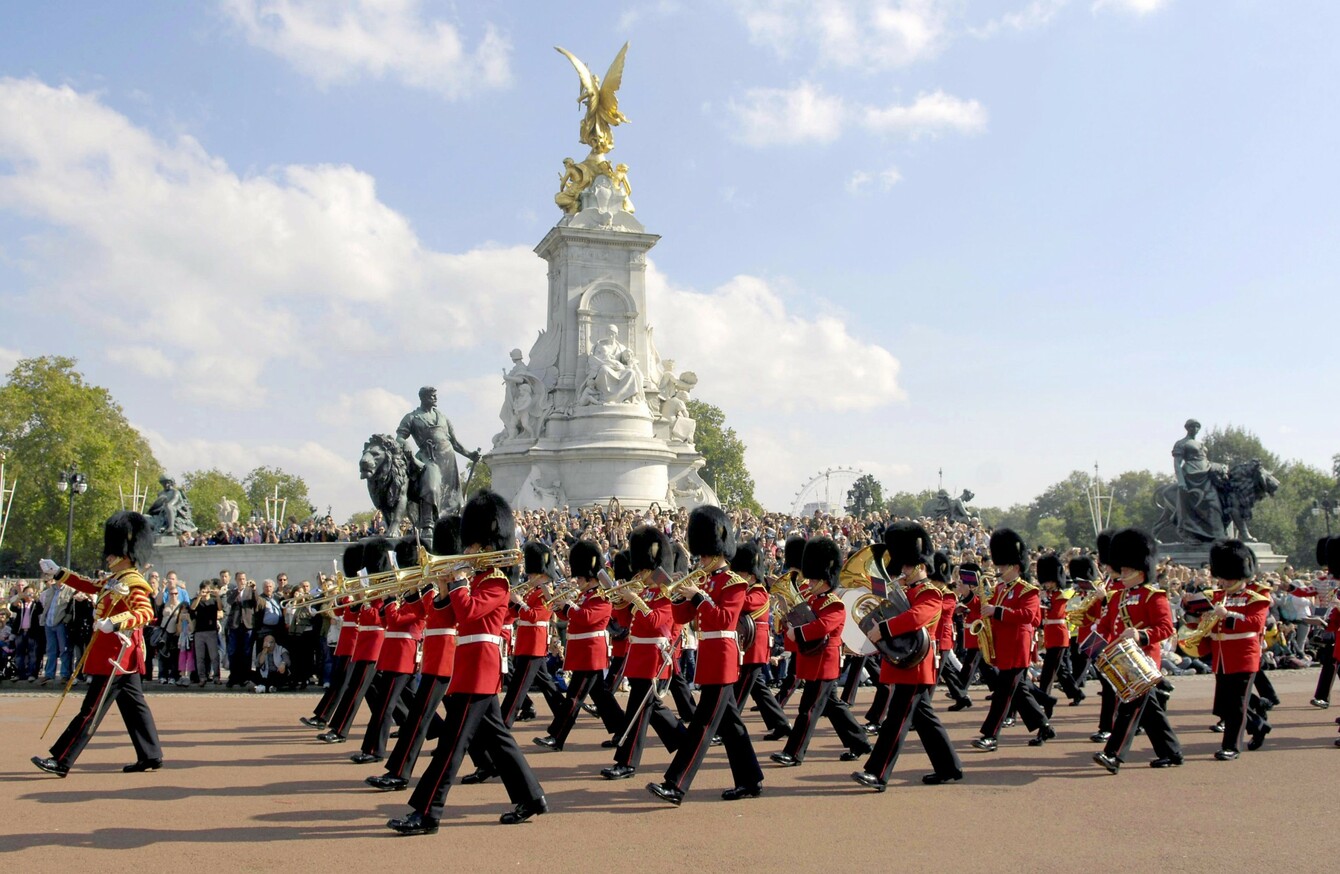 Image: Clive Gee/PA
Image: Clive Gee/PA
THE HISTORIC AND colourful Changing of the Guard ceremony at Buckingham Palace in London that attracts thousands of tourists is to change its timings as part of security measures following the Berlin terror attack, the palace says.
The centuries-old military ceremony regularly brings crowds outside the gates of Queen Elizabeth II's residence and previously there have only been some traffic restrictions while it takes place.
But London's Metropolitan Police announced last month it was boosting security measures at the parade, including the closure of roads in front of the palace during the Changing of the Guard, following the Berlin truck attack that killed 12 people at a Christmas market.
Those measures have now been adopted full-time.
In addition, from 16 January, the much-loved attraction in central London will take place on Mondays, Wednesdays, Fridays and Sundays each week and has been brought forward by half an hour to 11am local time.
The ceremony traditionally took place on alternate days, meaning it was performed on different days from one week to the next.
The new timings are aimed at allowing visitors and motorists to better plan trips to the palace and on the roads around it, said Christian Lockyer from The Royal Parks, which oversees the palace.
In the main tourist season from March to August, the ceremony — in which the world-famous soldiers parade with their tall black bearskin hats and red tunics — will take place every day as normal.
The police said last month the road closures were a "necessary precaution" due to "the event's high-profile in an iconic location with a substantial military presence and attracting large crowds".
The closures had already been planned for a three-month trial period but police brought them forward after a truck ploughed into a crowded market in the centre of the German capital on 19 December.
The current threat level set by Britain's security services has been at "severe", meaning an attack is "highly likely", since 2014.
Security minister Ben Wallace warned this week that the Islamic State group could be preparing chemical attacks against European targets.
Thousands of tourists flock to see the Old Guard soldiers protecting the palace line up and be replaced by a New Guard, which marches in from the nearby Wellington Barracks to the sound of a military band.
Elite soldiers have protected the monarch since Henry VII established the Sovereign's Bodyguard in 1509.