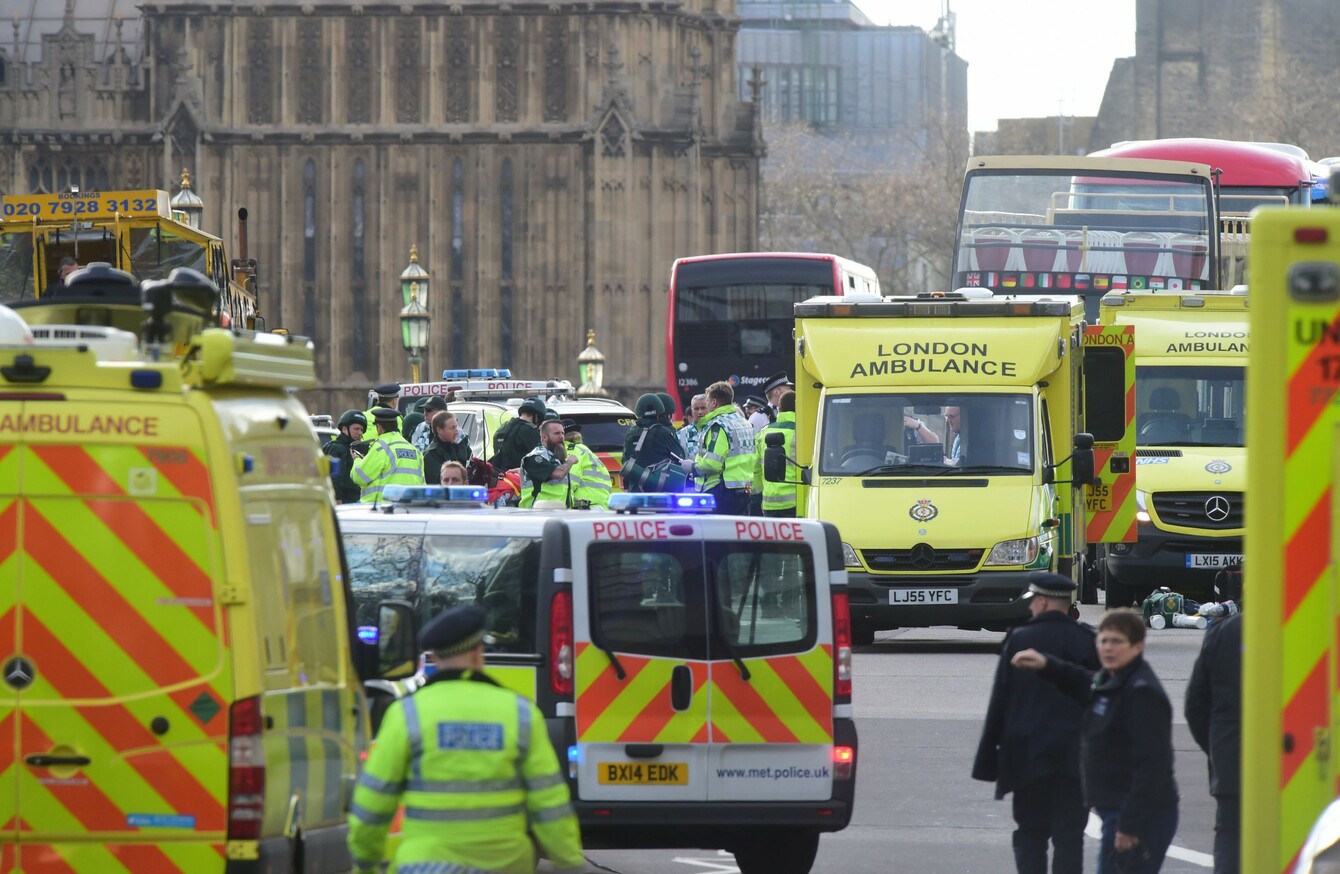 Image: Lauren Hurley PA Wire/PA Images
Image: Lauren Hurley PA Wire/PA Images
THE UK TV station Channel 4 has apologised after wrongly naming the suspect behind the attack that left four people dead in Westminster yesterday.
The man was named as the alleged attacker at the beginning of their 7pm news bulletin.
Senior home affairs correspondent Simon Israel quoted a source as supplying the information, but later raised doubts over the veracity of these claims later on in the broadcast.
"I had been quite sure earlier in the programme," he said. "But there appears to be some doubt now.
A source was pretty certain that the attacker who was shot dead by police was [this man]. It now appears that might not be the case.
Israel said that the man he had named is currently serving a prison sentence, so could not have been responsible for the attack.
Channel 4 made the correction at the end of the broadcast and Israel did the same on Twitter, saying the information had come from a source he trusted.
In a statement from Channel 4 News on Twitter, it said that a man was wrongly named as the alleged suspect behind the attack in London yesterday.
This is not the case and we apologise to our viewers for the error.
Britain's top counter terrorism officer Mark Rowley asked the media this morning to refrain from naming the man believed to have been involved in the attack until that information is released by police.
Four people were killed and as many as 40 injured in yesterday's attack at the Houses of Parliament in Westminster, central London.
Police conducted investigations throughout the night, and made seven arrests at six locations in Birmingham, London and other parts of the country.