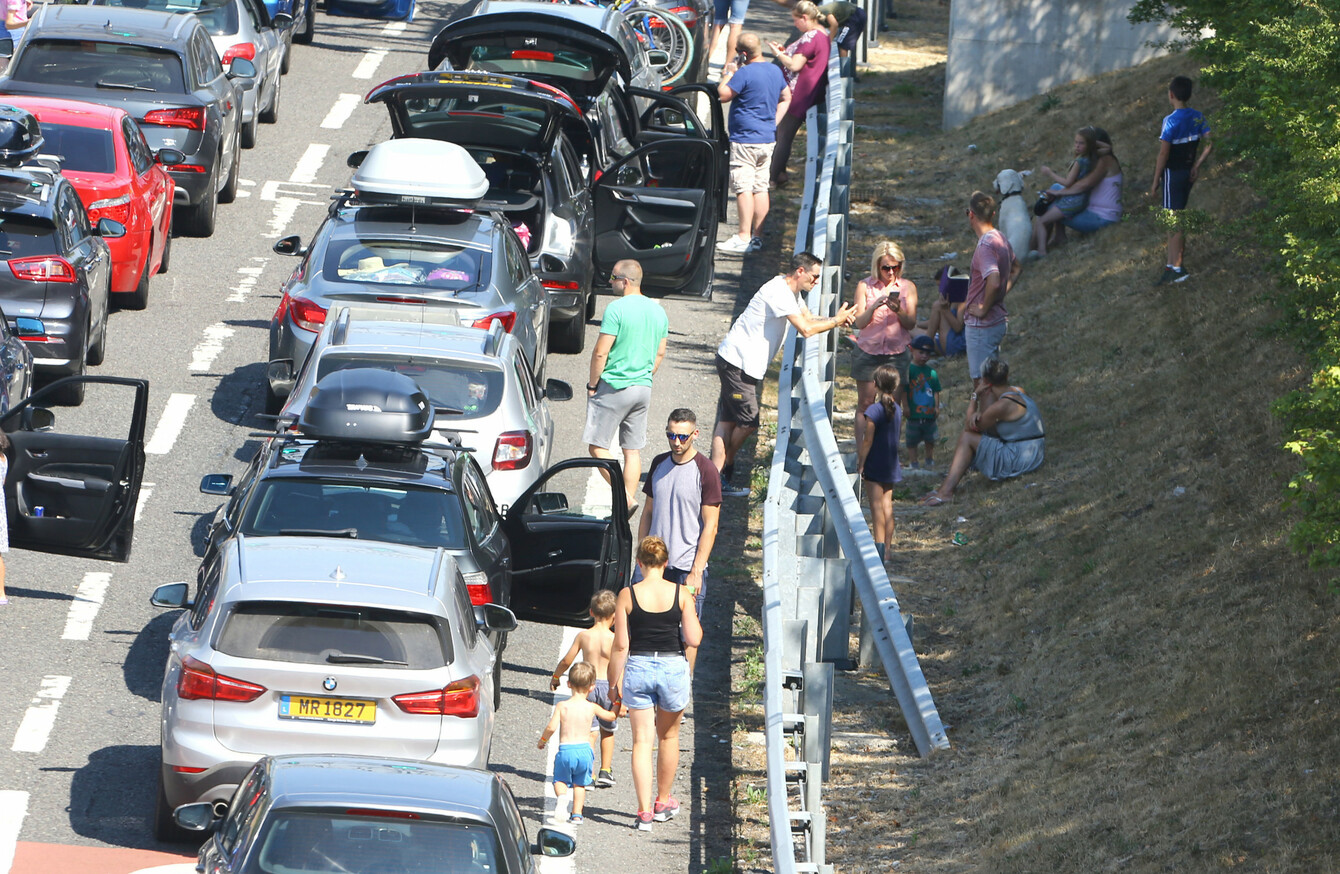 Image: Gareth Fuller
Image: Gareth Fuller
UNPRECEDENTED HEAT LED to customers attempting to board the British side of the Channel Tunnel being delayed for more than five hours today.
Operator Eurotunnel said that the heat had caused problems with air conditioning on some carriages, meaning reduced capacity on some trains.
This led to arriving customers being caught for hours in the delays at the Folkestone terminal.
The company tweeted this afternoon:
"The unprecedented high temperatures are affecting the operation of air conditioning on our shuttles resulting in long delays. We strongly recommend you stock up with drinking water before you arrive at our terminal; there is a long queue to check-in with no access to facilities.
"Due to the extreme temperatures affecting the shuttle air conditioning and the resulting delays, we have taken the unprecedented decision to cancel daytrip/overnight tickets travelling [tomorrow]."
Ferry companies were unable to take excess passengers and Eurotunnel said that extra trains would run through the night.
Volunteers handed out water to those stuck waiting to check in and staff left a hose running for children and animals.
The south east of England has been experiencing temperatures of over 30 degrees, a situation which will not abate until Saturday at the earliest.