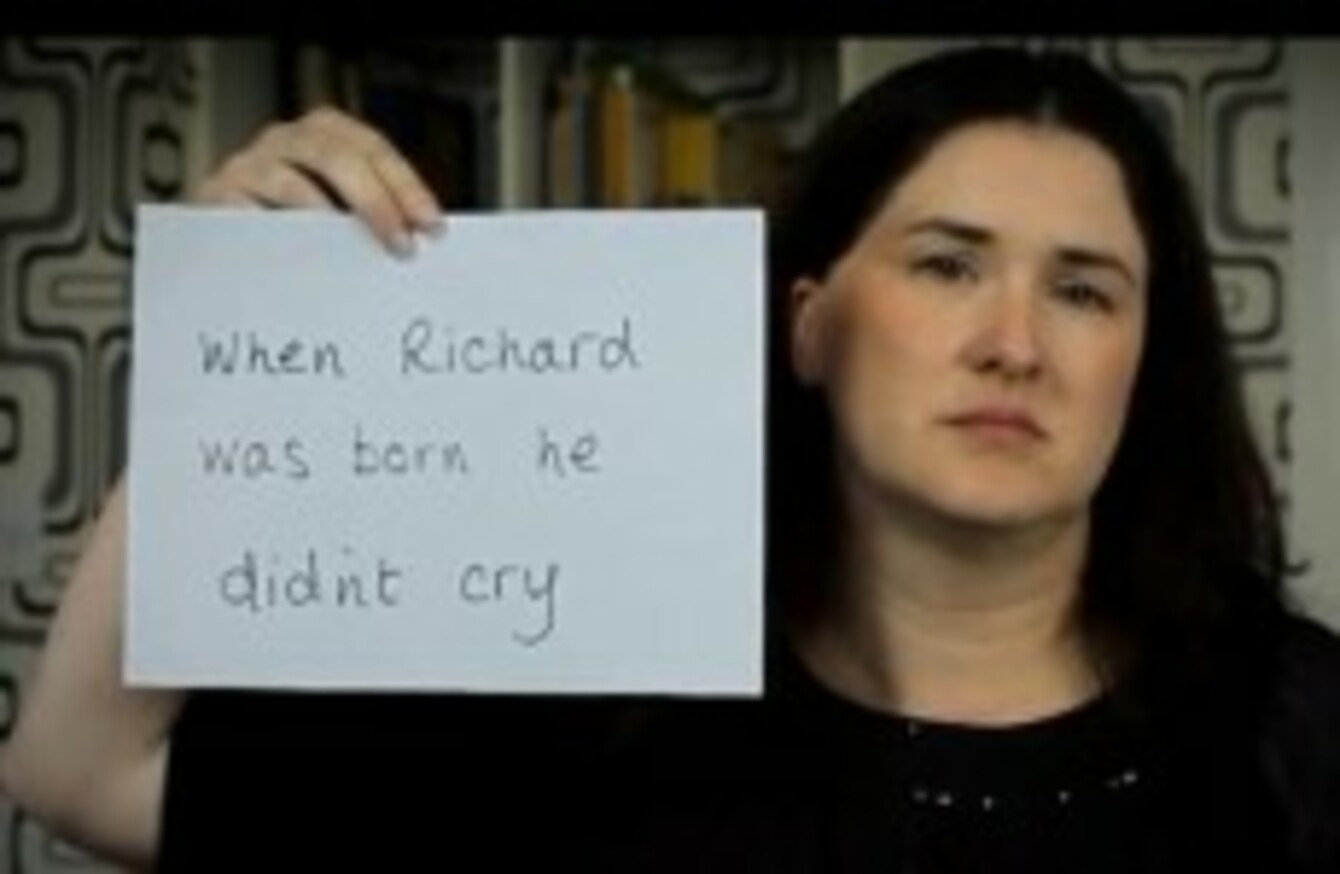 Brigid Flanagan tells her story in Jack and Jill's latest video 'Bringing Home'
Brigid Flanagan tells her story in Jack and Jill's latest video 'Bringing Home'
THE JACK AND JILL Children's Foundation has launched an appeal to help raise funds which it says are urgently needed.
The foundation says that it needs to raise an urgent €400,000 for funding required to run its service to the end of the year.
It provides intensive home nursing care for parents who have children with life limiting conditions with it currently supporting 300 families in Ireland today.
A HSE grant gives the foundation less than 20 per cent of the €2.7 million it says it needs annually to operate and it relies on fundraising for the balance.
The foundation is now asking for people to donate €5 to as part of its 'Bringing Home' campaign.
CEO and founder, Jonathan Irwin, said: "This campaign is not about expanding our services – it's simply about maintaining the lifeline we currently provide to the most vulnerable in our society, a service they are entitled to by right – regardless of the forthcoming referendum.
It's ironic to think that we still don't have a dedicated national budget for home nursing care for sick children, when those children have the right to that service under the UN Convention on the Rights of the Child, ratified by Ireland on 28th September 1992, 20 years ago almost to the day.
"The same convention states that where there is no overriding medical necessity to the contrary, it is in the best interests of children with life limiting conditions to be cared for at home. We're asking the public to help us bring these children home."
More information about how to help is on the Jack and Jill website and the foundation has also produced this video of mother Brigid Flanagan's story. Her son requires 24-hour care: