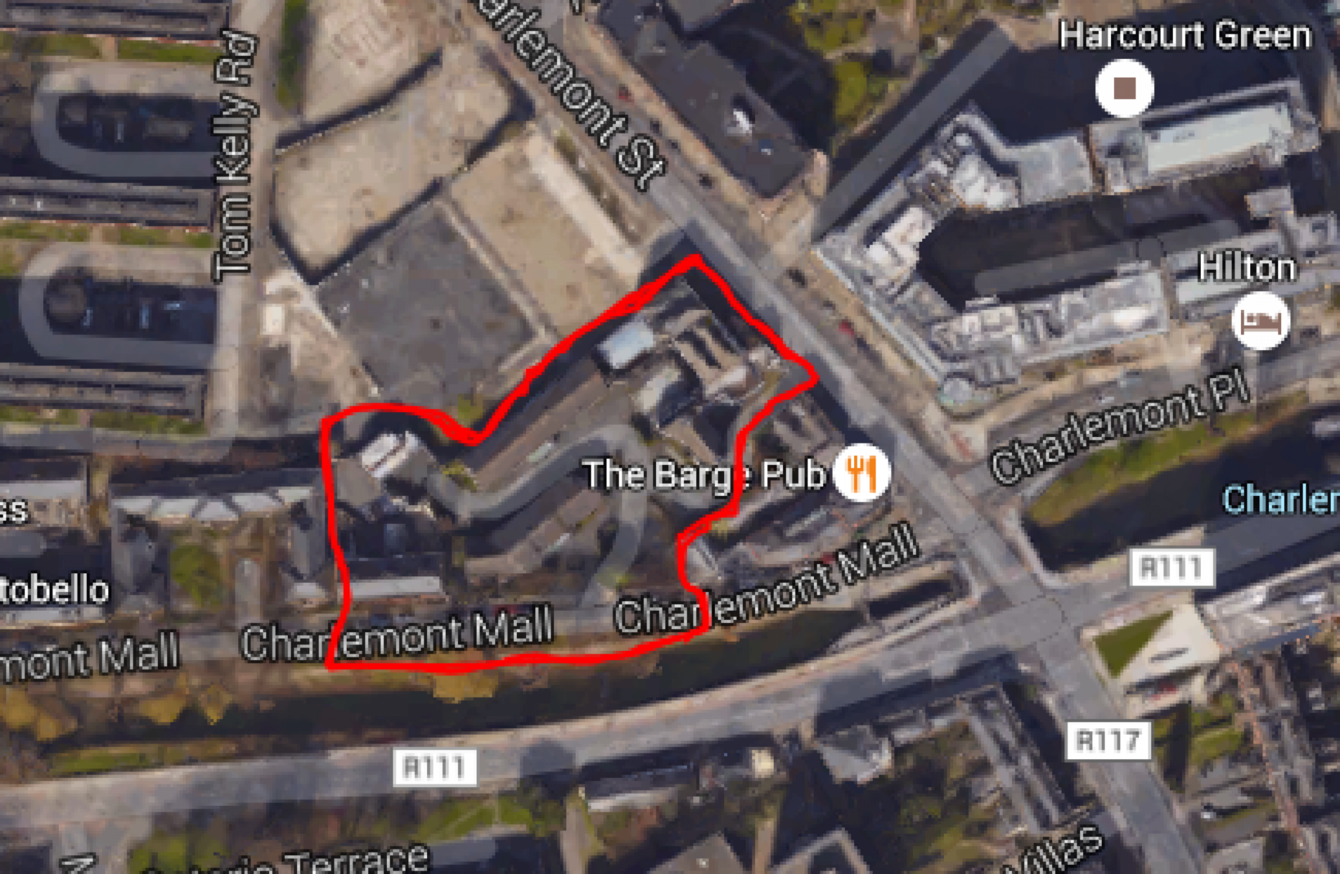 The approximate site of the planned new hotel.
Image: Google Maps
The approximate site of the planned new hotel.
Image: Google Maps
A NEW FOUR star hotel is being planned for south inner city Dublin at the cost of over €40 million.
The hotel will be built on the 0.95 acre site of the former Charlemont Clinic, along the Grand Canal and beside the Barge Pub.
It's planned that the new Clayton Hotel will be completed in the first half of 2018 and will create about 100 jobs when it's up and running.
Last month, Dublin City Council granted permission for a 181 bedroom hotel with restaurant, café/bar and business facilities on the site. An underground carpark and three residential apartments also form part of the planning permission.
The hotel will be built by the Dalata Hotel Group which bought the site for a total of €11.9 million. The acquisition comes about after Dalata bought DS Charlemont Limited, which owns the site, from developer U&I.
Dalata is Ireland's largest hotel operator with 40 hotels in its portfolio, including nine Bewley's Hotels that the group bought as part of a €455 million takeover last year.
Dalat's Clayton Hotel brand is relatively new to the capital and Dalata CEO says that the Charlemont Clinic site is "ideally suited to a Clayton hotel".
"The Dublin hotel market is significantly undersupplied at present and we are pleased to bring these additional bedrooms to the city," he said this morning.