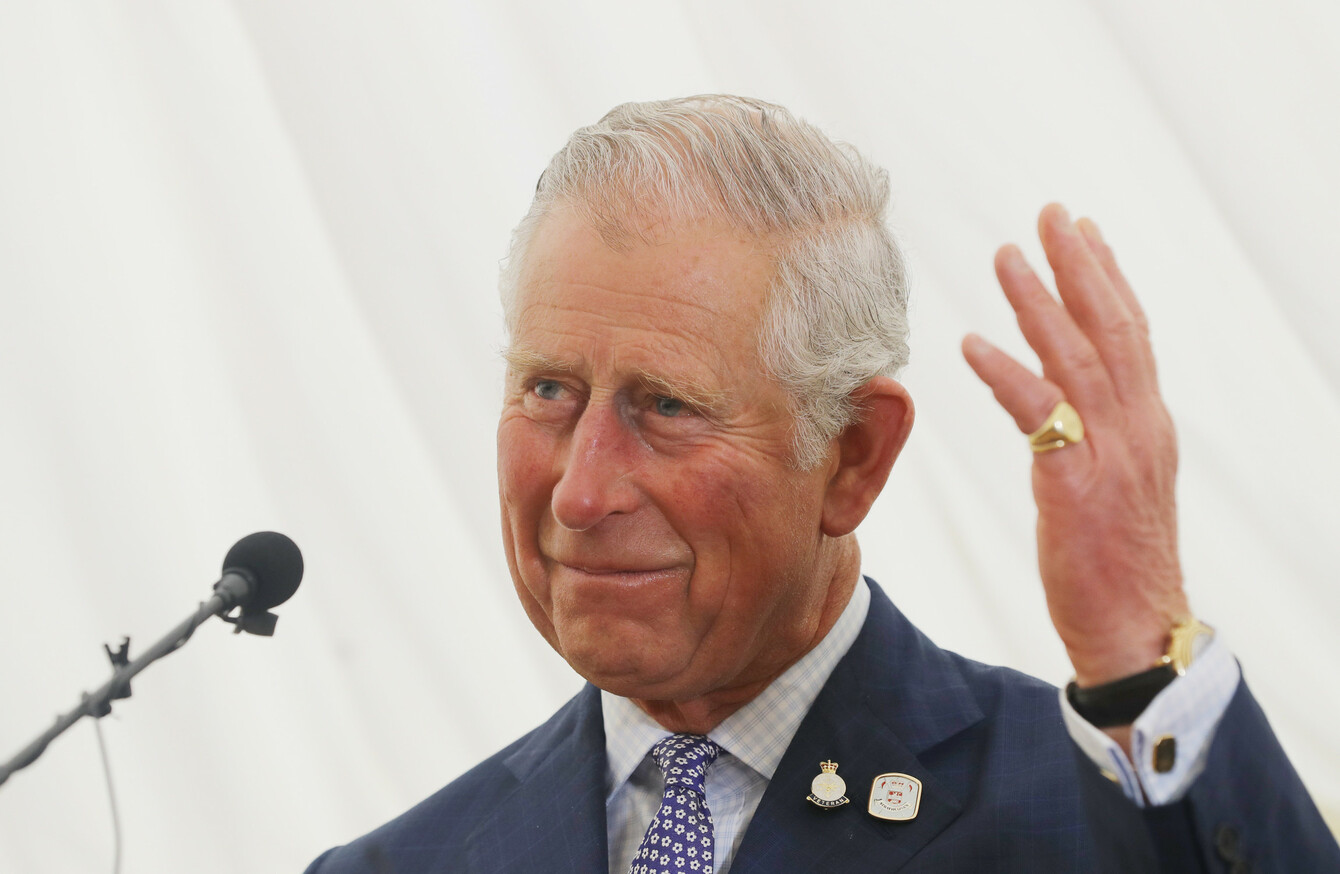 Image: Lorraine O'Sullivan/PA Wire
Image: Lorraine O'Sullivan/PA Wire
THE SINN FÉIN Mayor of Derry has refused to meet Prince Charles, while the royal visits flood-hit communities of the county.
Maolíosa McHugh said that he snubbed the prince because of Charles' links to the Parachute Regiment, whose soldiers were responsible for the Bloody Sunday shootings in Derry in 1972.
McHugh said that today's visit from Charles "is difficult for many families in the city given his ongoing role as Colonel in Chief of the Parachute Regiment".
He added that the visit was "premature" given the "unresolved sensitivities" around the Bloody Sunday killings.
The DUP, meanwhile, accused the Sinn Féin Mayor of "retreating to the comforts of backwoods republicanism".
In January 1972, 13 people were killed when soldiers from the Parachute Regiment opened fire on a civil rights protest. Another victim died many months later in hospital.
A lengthy public inquiry culminated in then-UK Prime Minister David Cameron apologising for what happened on Bloody Sunday.
Explaining his decision not to meet Charles, McHugh said in a statement: "As a Sinn Féin elected representative and Mayor of Derry and Strabane, I am fully committed to reconciliation and to reaching out to the Unionist community.
"I also recognise the positive contribution made by members of the British Royal Family to the search for reconciliation and the need for greater understanding of the different narratives, which exist here.
And while I have supported meetings between Sinn Féin and members of the British Royal Family, I believe that meeting him in Derry is premature given the ongoing and unresolved sensitivities around the legacy of the massacre carried out by that regiment.
The DUP's Gary Middleton said it was an example of "republican double standards".
He said: "Sinn Fein are the first to criticise anyone who dare bring up the activities of the Provisional IRA in Londonderry or anywhere else. Indeed, they regularly lambast anyone who cannot forget their role in a campaign of terrorism which of course included the murder of two police officers just before Bloody Sunday."
Sinn Féin leader Gerry Adams is one of several party figures to have met with, and shaken hands with, Prince Charles in the past.