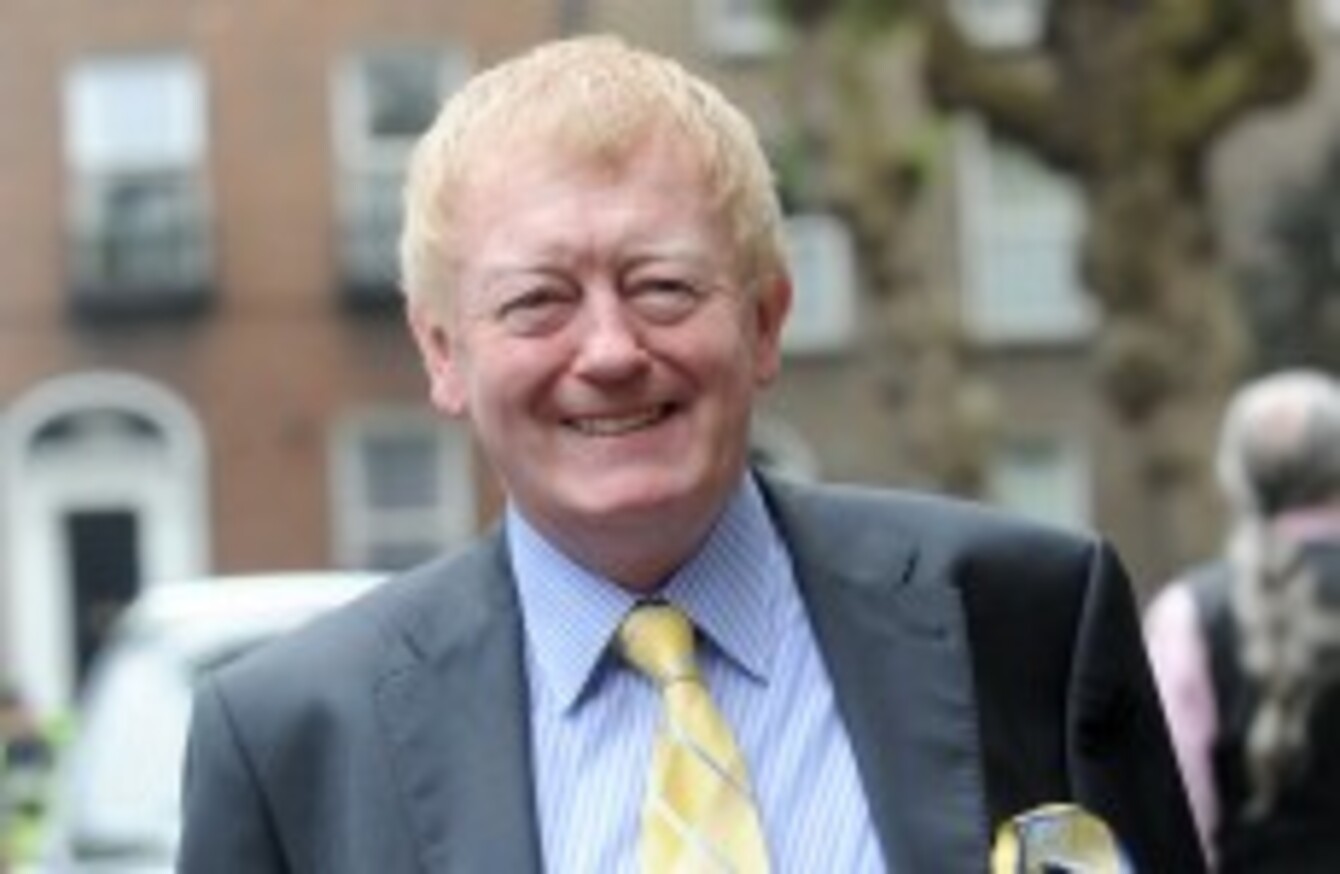 Charlie Chawke
Image: Laura Hutton/Photocall Ireland
Charlie Chawke
Image: Laura Hutton/Photocall Ireland
ARMED ROBBER FRANK Ward, who was jailed for 20 years for the shooting of well-known publican Charlie Chawke during a robbery at the Goat Grill, Goatstown, in 2003, has failed in yet another legal bid for his freedom.
The 61-year-old father of three was today refused an application for an Article 40 inquiry into the constitutionality of his incarceration on grounds that there was a deficiency in the warrant committing him to prison.
Ward, with an address at Knockmore Avenue, Tallaght, Dublin, will be 70 on completion of his sentence in the Midlands Prison, Portlaoise, following conviction on counts of robbery and assault causing serious harm.
In October 2007 he pleaded guilty to five charges of assault and harm and the possession of a firearm at the Goat Grill on 6 October 2003 when Mr Chawke was shot.  He was given two concurrent life sentences later reduced on appeal to 20 years.
Amputation
An earlier court heard that during the robbery Mr Chawke tried to seize a pump-action shotgun carried by Ward but had fallen and was shot in the right leg which later had to be amputated above the knee.
Mr Justice Max Barrett today (Wed), in a reserved judgment, said he had heard "the latest in a series of applications " by Mr Ward seeking his release.
He said the court was conscious, from the many Article 40 applications that presented before it, that to be deprived of one's liberty was deeply unpleasant and a fate from which people wished to flee.
"Regrettably however for Mr Ward the court must conclude that there is no merit to his application," Judge Barrett said.
He said there was no deficiency on the face of the warrant and no foundation for ordering an Article 40 inquiry on that basis.
Judge Barrett said that in a personal submission, the thrust of which because of the "legalese" used had not always been an easy task to follow, Mr Ward had contended his prosecution had been clothed with unconstitutionality.
Disappointment
The judge referred to an observation by Chief Justice Susan Denham, in an earlier application featuring Mr Ward, that "if an application has merit it will be as apparent if made in simple language as in complex language".
Regardless as to the form of the submissions of Mr Ward, who had spent no little time and effort in assembling them, the court concluded there was no substance to contentions he had made concerning the Attorney General and the Director of Public Prosecutions.
"Doubtless it will come as some disappointment to him that this further application for an inquiry under Article 40 has not met with success, however, as a matter of law, the court cannot but conclude that there is no basis on which to order the inquiry he seeks," the judge said.
Mr Ward was not in court for the presentation of Judge Barrett's decision.