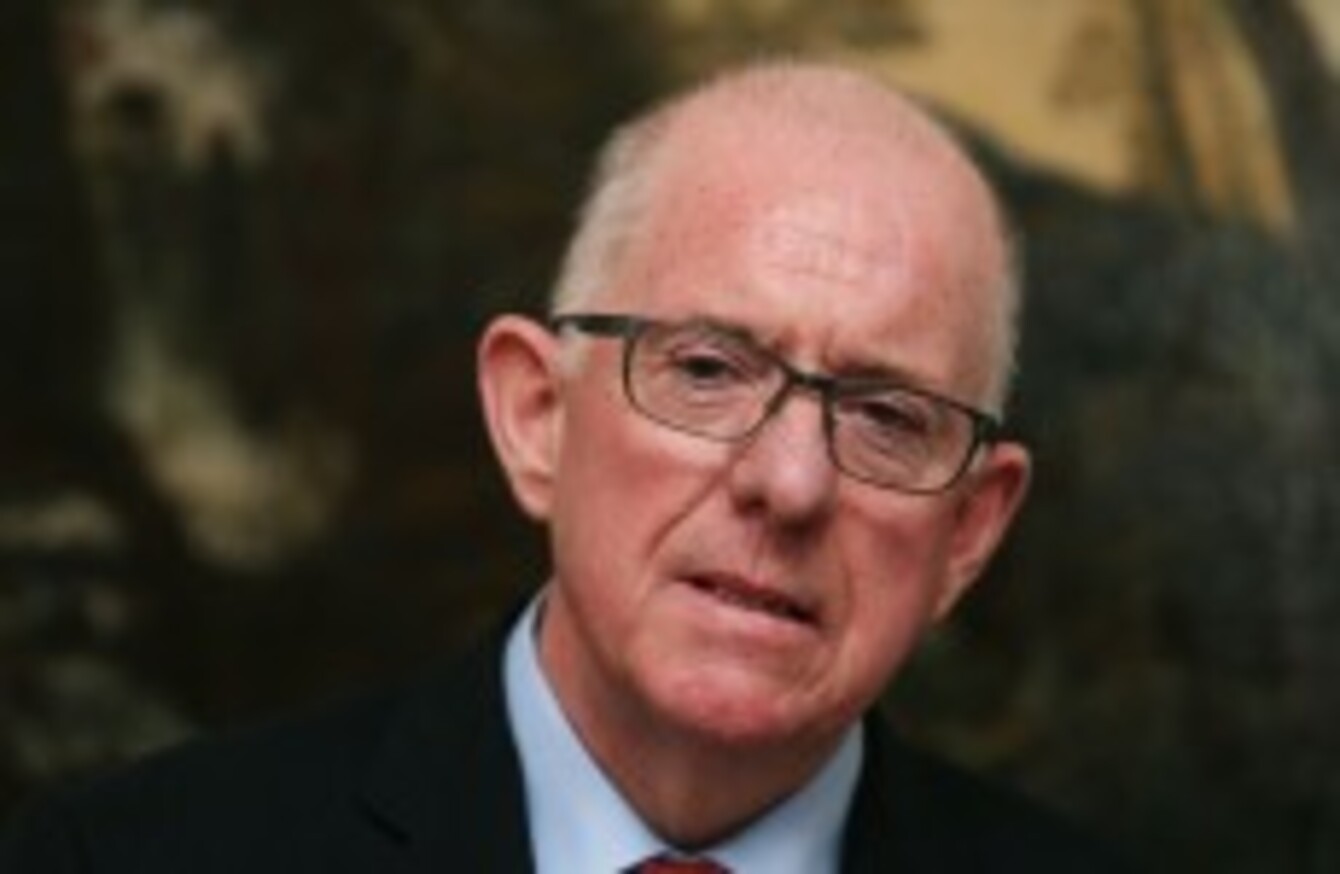 Image: Brian Lawless/PA
Image: Brian Lawless/PA
MINISTER FOR FOREIGN Affairs, Charlie Flanagan today called for united action to combat religious extremism, honing in on the recent actions of the Islamic State group in Syria and Iraq.
Addressing the United National General Assembly tonight, Flanagan said the "bloodlust and inhumanity which ISIS is displaying in Syria and Iraq has shocked and appalled all civilised people".
"The destruction and displacement of the ancient Christian communities of Northern Iraq has been harrowing to witness. The gratuitous and almost casual approach to that most gruesome form of murder – the beheading, the barbaric sexual violence perpetrated against women and girls, the immoral corruption of children by placing military weapons into their hands."
He said he scapegoating of people based on their ethnicity or religion "harks back to a mentality and a culture that we thought we had seen the last of a millennium ago".
The rise of ISIS, the continued activities of Al Qaeda, the growing strength of Boko Haram, make clear that there is no room for complacency among the international community when it comes to the growth of extremism.
War planes from Britain and Belgium recently joined US-led air strikes on Islamic State targets in Iraq, though neither have committed to action in Syria. Yesterday, the Al-Nusra Front, Al-Qaeda's Syrian franchise, threatened reprisals against nations participating in air strikes against the Islamic State group, denouncing them as "a war against Islam."