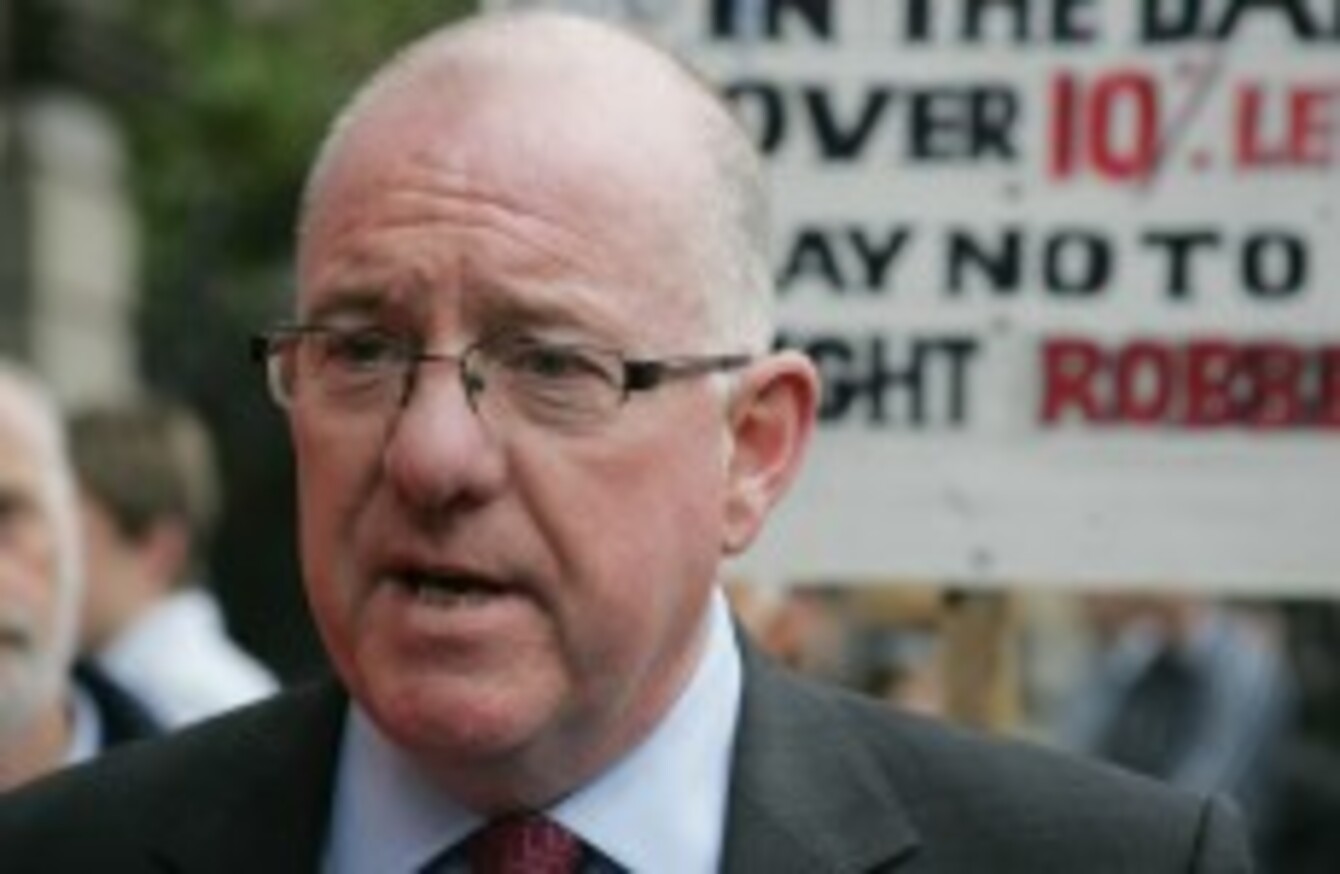 Image: Eamonn Farrell/Photocall Ireland
Image: Eamonn Farrell/Photocall Ireland
Updated 10.29 am
FOREIGN AFFAIRS MINISTER Charlie Flanagan says that he will contact the Israeli ambassador today as he defended Ireland's abstention on a UN resolution that sought to investigate Israel's military actions in Gaza.
The Government has come under criticism for its abstention, which it undertook along with the other EU states, from several quarters including from its own members.
But speaking on RTÉ's Morning Ireland, Flanagan said that Ireland had a number of issues with the UN Human Right's Council's resolution that was passed on Wednesday:
We didn't think it was appropriate to allow for a new investigation having regard to current existing UN structures. Secondly, we had problems with the text, we wanted it to include all violent acts on all sides including Hamas and other militant groups in the region.
"We referred to the fact that the resolution failed to recognise the right of Israel as a democratic state in the region and it's right to defend itself," he added.
Flanagan said that Ireland was doing "everything in its power" both bilaterally and through the UN to help curb the violence, saying that he had met with Israeli officials as part of this strategy.
"Last week I met with the Israeli ambassador and conveyed to him, in no uncertain terms, the deep concern of the Irish people about the appalling level of casualties in Gaza," he said.
He added that he has also met with the Arab League yesterday as well as Egyptian officials:
We have a recurring problem in Gaza every few years now and this crisis, however appalling that it is, is not the first such crisis. What we have to do is hope that this is going to be the last one and the underlying issues that contribute the violence can be dealt with.
Pushed about the growing opposition to Israel's actions even among previous supporters of the state, Flanagan repeated that there are two sides to the conflict.
"I believe it must be in the context of Israel as a democratic state and its right to defend itself and to defend its territory," he said.
The minster said that Ireland must be seen to be even handed because he has seen at discussions in Brussels how "our voice is stronger and our influence is greater", adding that the accepted resolution was weak.
"I believe that it was an opportunity lost because the resolution could have been stronger and could have been better," he said.
*Clarification: An earlier version of the article attributed a quote to the Minister saying that the "resolution failed to recognise the rise of Israel as a democratic state."
The correct quote should have been that the "resolution failed to recognise the right of Israel as a democratic state." It has been corrected accordingly.