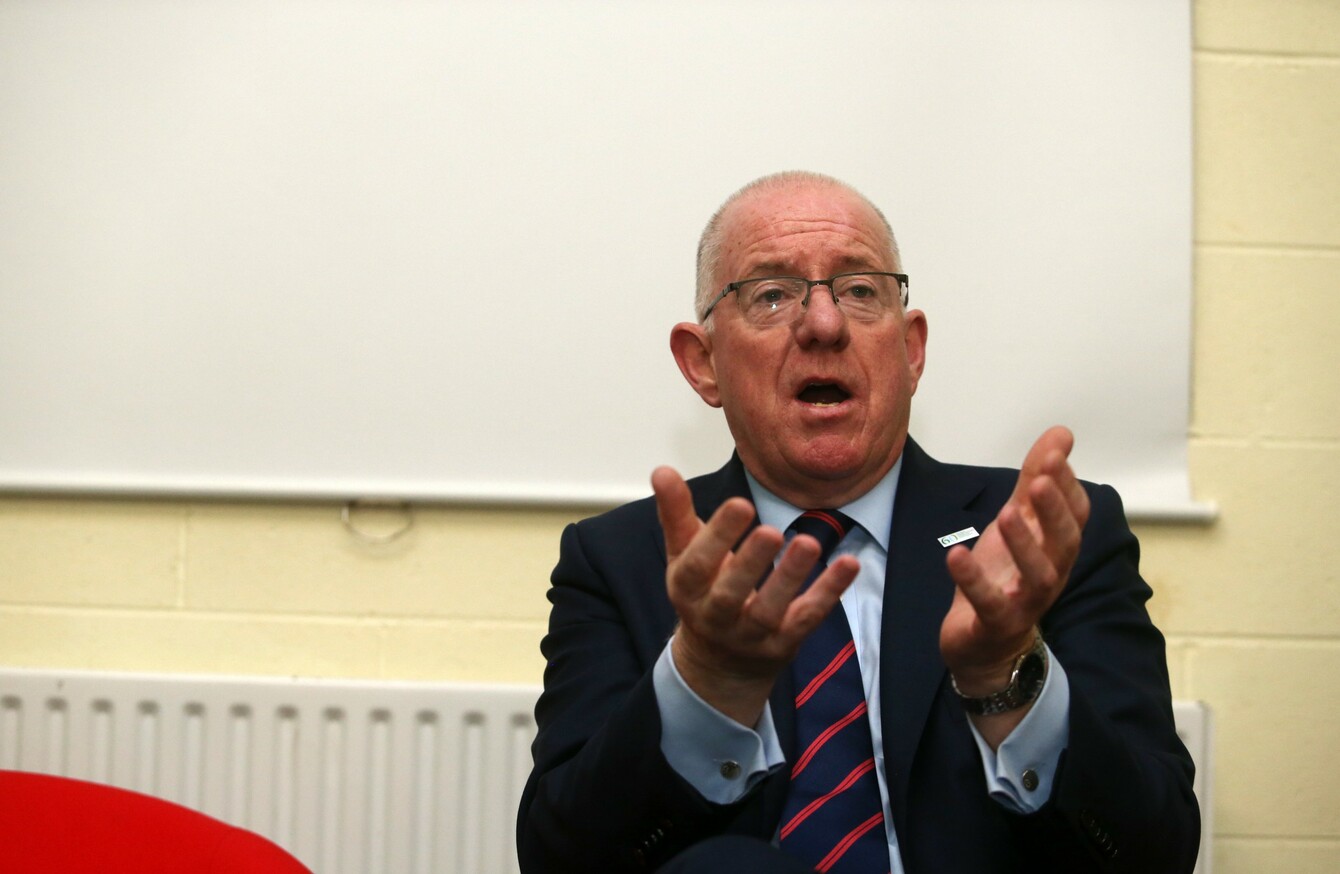 Image: Sam Boal
Image: Sam Boal
NIGEL FARAGE'S BELIEF that Ireland could follow the UK and leave the EU has been described by Foreign Affairs minister Charlie Flanagan as "fanciful thinking".
Speaking on RTÉ radio this morning, Farage said that an Irexit should "not be discounted" following the UK's decision to leave the EU this summer.
But hitting back, Flanagan questioned how much Farage knew about the Irish people and our relationship with the EU.
Speaking on RTÉ Drivetime, Flanagan said: "I think that's somewhat fanciful thinking. I'm not sure how familiar he is with Ireland or Irish people. I don't subscribe to his view. Irish people have embraced the European project."
Flanagan said that the British government needs to clarify its plans for Brexit "at the earliest possible opportunity" six months after they voted to leave.
Not clear
He said: "I think it's important that the British government develop something of a plan. I believe it's important now, over six months since the referendum, we know what type of relationship that they wish to have with the European Union. It's not clear, to date, what that plan might be."
Recognising Brexit as the biggest "economic challenge of our time", Flanagan said he is looking forward to Theresa May's visit to Dublin this month.
He cited the border and relations between the the UK and Ireland as consequences of Brexit which will need particular attention.
Flanagan added: "Ireland is firmly on Team EU in the context of these negotiations. Ireland would obviously wish, post Brexit, that the relationship between the UK and the EU would be close. Our preference obviously is what has been described as a 'soft Brexit'."