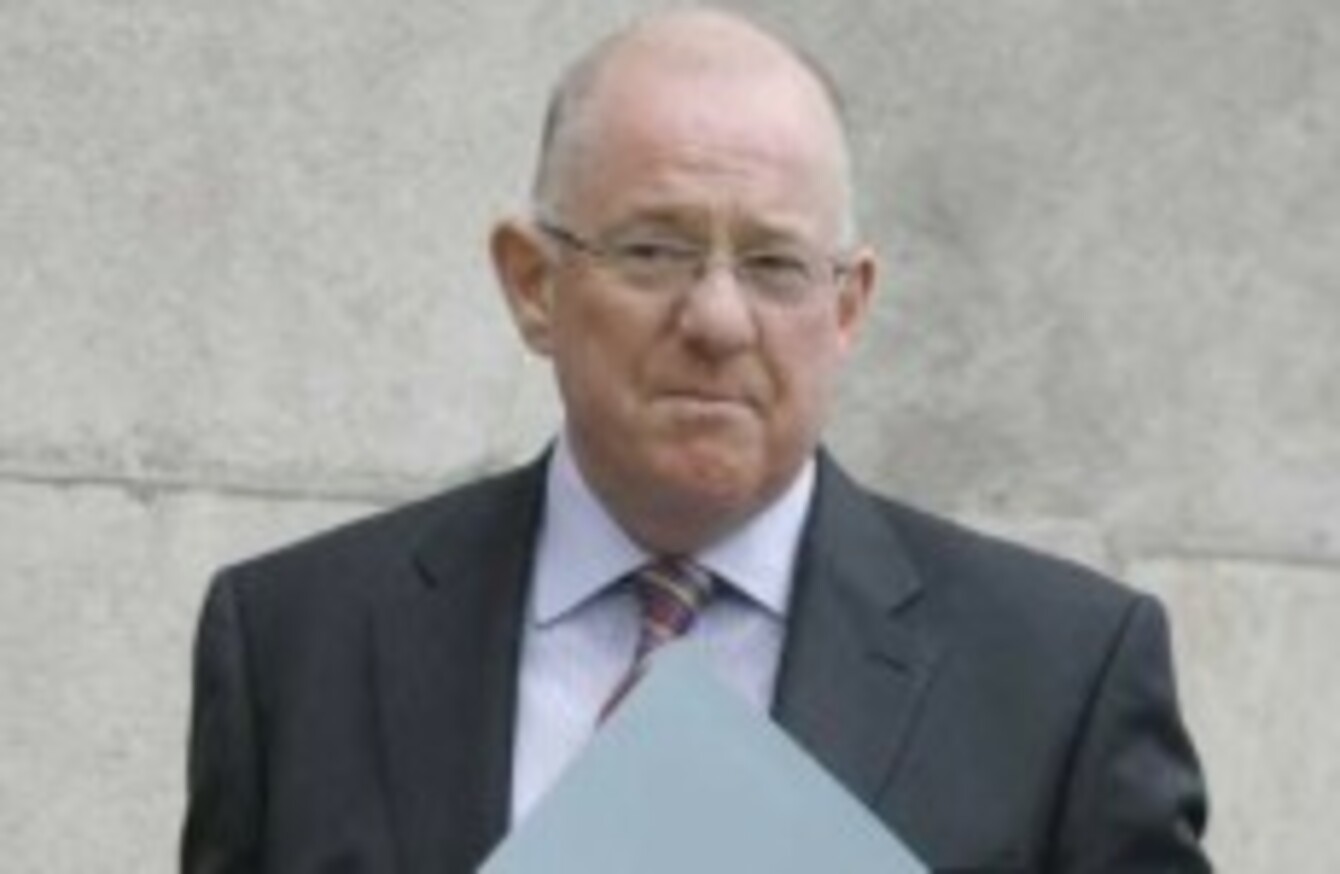 Image: Mark Stedman/Photocall Ireland
Image: Mark Stedman/Photocall Ireland
THE NEW CHILDREN'S Minister will be the Fine Gael chairman Charles Flanagan who is more commonly known in political circles as Charlie.
The Laois-Offaly TD is the current chairman of the Fine Gael party who succeeded his father, Oliver, when he was first elected to the Dáil in 1987.
The news was announced this morning after Frances Fitzgerald took over the portfolio of Minister for Justice and Equality in the wake of Alan Shatter's resignation.
The Taoiseach told the Dáil that he will take over responsibilities at the Department of Defence, a portfolio Shatter held, while Flanagan will be the new Minister for Children and Youth Affairs.
In his speech nominating the members of government Enda Kenny described Flanagan as "a vastly experienced member of the House".
Charlie Flanagan is eminently qualified to continue the hugely important work of this Government in the area of the welfare and protection of children.
"Deputy Flanagan has represented the people of Laois Offaly in the House for 22 years.
During this time, he has served with distinction, and has held several important responsibilities as opposition spokesperson, including as Fine Gael spokesperson on Children.
"I commend his name to the House and look forward to his contribution as a member of the Government".
Background
Charlie Flanagan is from Mountmellick but now lives in Portlaoise, with his wife Mary and two daughters.
The Laois-Offaly TD is a qualified solicitor and  was appointed as chairperson on the Fine Gael Party in June 2011 having previously served as Fine Gael Front Bench Spokesperson on Children and Justice, Equality and Law Reform.
He has published Draft Bills and Amendments in a range of areas, notably: Competition Law, Corruption, White Collar Crime, Fraud and Bribery.
The Fine Gael website described him as an "experienced and able politician, having actively represented the people of Laois/Offaly in Dáil Éireann for many years".
He is at all times a strong and vociferous advocate in Dáil Éireann
The 57-year-old supported the botched Fine Gael heave against Enda Kenny in 2010, but colleagues today said that he deserved the promotion to Cabinet.
He has been a loyal defender of the government and particularly Shatter amid the recent controversies, frequently appearing on broadcast media to defend the now resigned minister.
However, he has not been afraid to air his views on the government's political reform agenda, calling for great reforms in a piece for this website in March.
One Labour TD described him as "doer" and expressed confidence in the appointment.
Speaking about the Shatter after his resignation yesterday, Flanagan said:
Mr Shatter had been one of the most reforming justice ministers in the history of the State and his record of achievement would live on past his political career.
- additional reporting from Hugh O'Connell