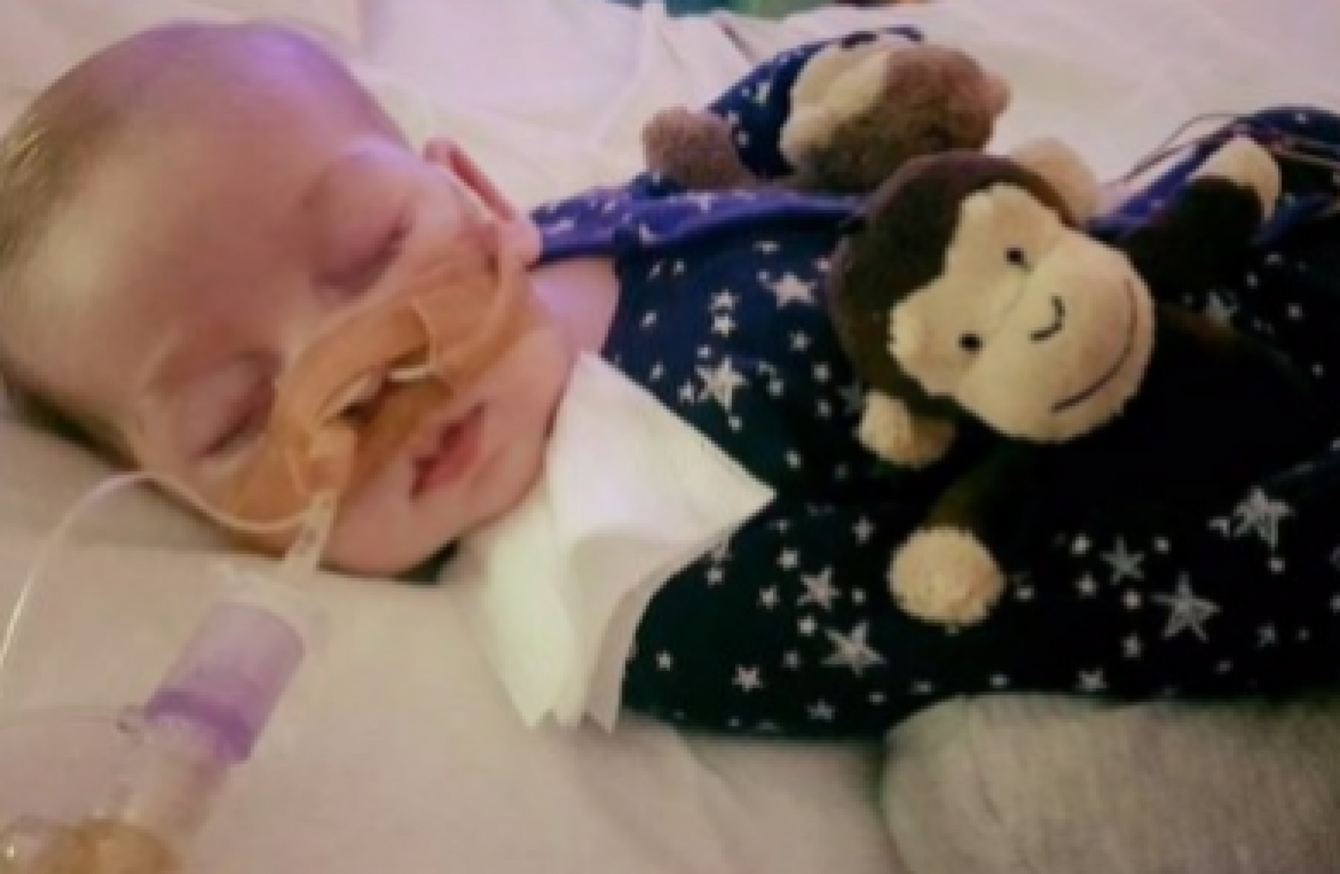 Charlie Gard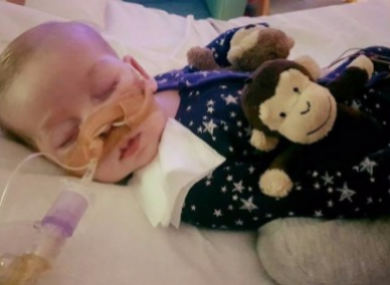 Charlie Gard
Update: Charlie Gard's life support machine was due to be switched off but the case is now back before the UK High Court. A hearing is due to take place on 13 July for his parents to present new evidence that they say illustrates how experimental treatment could improve their son's condition.
CHARLIE GARD'S LIFE support machine will be switched off at Great Ormond Street Hospital (GOSH) in London tomorrow.
The 11-month-old, who suffers from a rare genetic condition and is terminally ill, has been at the centre of a legal battle in recent months.
On Tuesday, the European Court of Human Rights (ECHR) rejected an appeal by his parents Chris Gard and Connie Yates that he should undergo experimental treatment in the US.
In a public Facebook post shared today, his parents said they are "utterly heartbroken" and "spending our last precious hours with our baby boy".
"We're not allowed to choose if our son lives and we're not allowed to choose when or where Charlie dies.
"We and most importantly Charlie have been massively let down throughout this whole process. Charlie will die tomorrow knowing that he was loved by thousands."
The couple thanked members of the public for their support.
'No prospect of success'
In its ruling, the ECHR noted the "sensitive" nature of the case, but agreed with the stance taken by domestic courts in the UK.
The ruling stated: "The domestic courts had concluded, on the basis of extensive, high-quality expert evidence, that it was most likely Charlie was being exposed to continued pain, suffering and distress and that undergoing experimental treatment with no prospects of success would offer no benefit, and continue to cause him significant harm."
Following the decision, a spokesperson for GOSH said: "Our thoughts are with Charlie's parents on receipt of this news which we know will be very distressing for them…
"Our priority is to provide every possible support to Charlie's parents as we prepare for the next steps.
"There will be no rush by Great Ormond Street Hospital to change Charlie's care and any future treatment plans will involve careful planning and discussion."