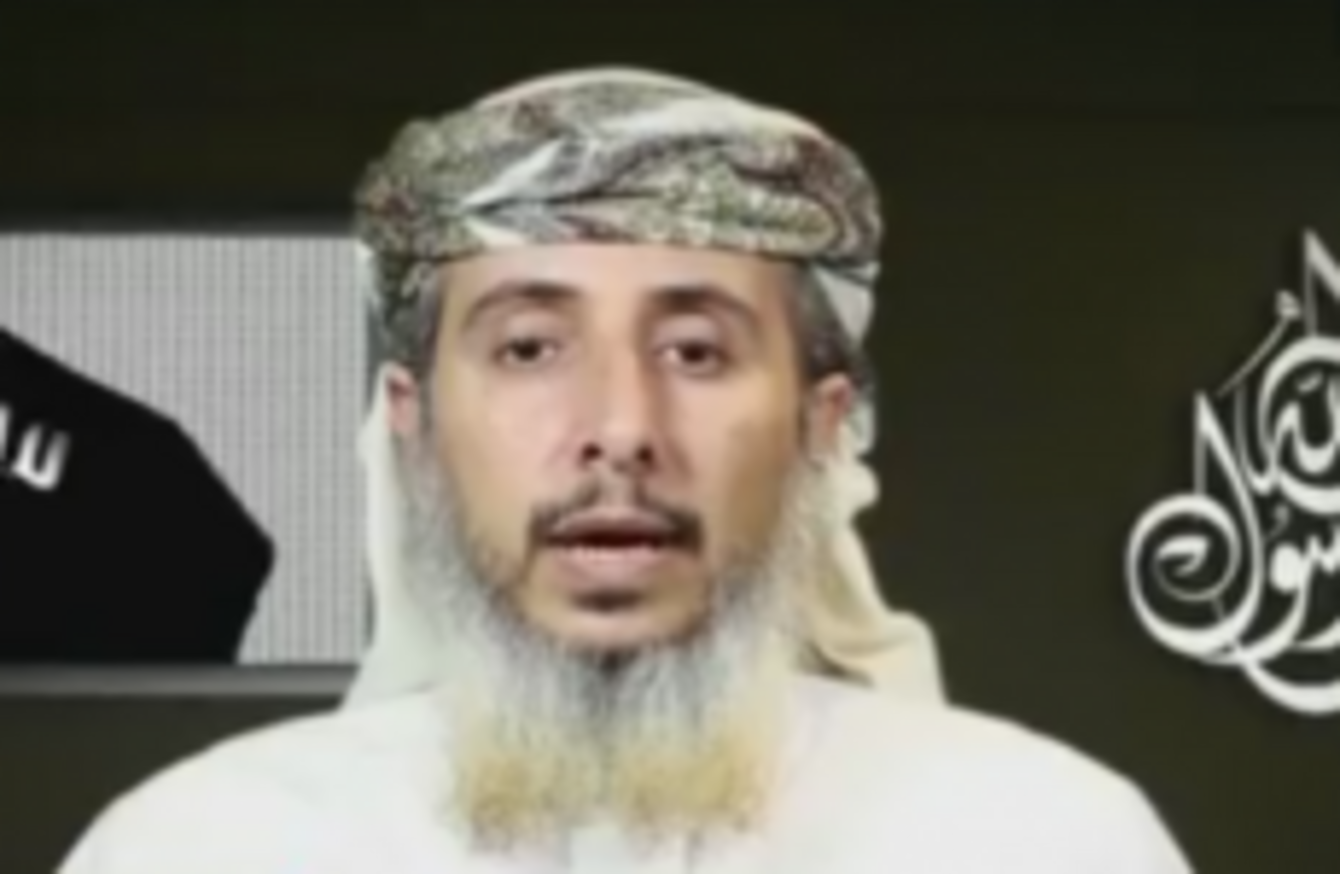 Image: Daily Motion
Image: Daily Motion
THE AL-QAEDA LEADER who claimed credit for the massacre at the Paris office of satirical magazine Charlie Hebdo has been killed in a drone strike in Yemen.
The US attack took place last month with a monitor confirming last night that Nasser bin Ali al-Ansi was dead.
He had appeared in a video taking responsibility for the January shooting spree which killed 12 people. In that 11 minutes of footage, he said his AQAP group "chose the target, laid the plan and financed the operation".
The news was initially broken by the Al Qaeda group in the Arabian Peninsula, which announced the death in a video posted on Twitter. It also claimed that a number of other operatives died in the attack in Mukalla.
The air raid appears to have been carried out overnight between 21 and 22 April, when witnesses in Mukalla said an apparent US drone strike on a vehicle parked near the presidential palace in the city killed six suspected Al-Qaeda militants.
The monitor, SITE, described Ansi as "a senior AQAP official and military strategist".
The US has refused to confirm if Ansi died in one of its air strikes, with Defence Secretary Ashton Carter saying that he could not comment on specific details of a particular move.