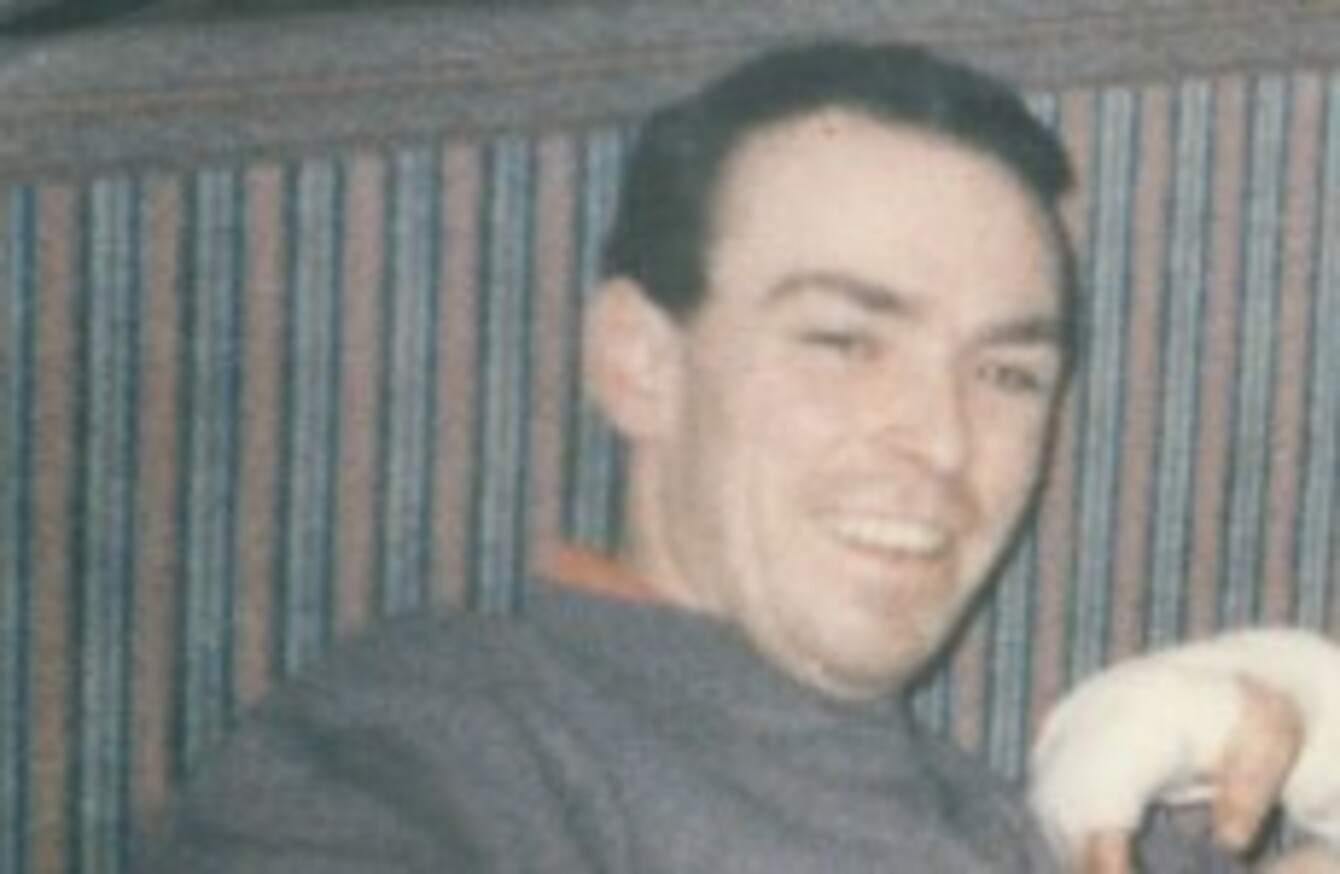 Charlie Strain who was beaten to death in 1998.
Image: PSNI
Charlie Strain who was beaten to death in 1998.
Image: PSNI
PSNI DETECTIVES HAVE reopened an investigation into the murder of Charlie Strain, a 28-year-old shift worker found beaten in his flat in Carrickfergus, Antrim in June 1998.
Mr Strain was last seen getting out of a taxi on the evening of Sunday 31 May 1998 to walk to his flat at Carnhill Walk in the town where he lived alone.
He was due to report for work at a local meat processing plant on the evening of Monday 1 June, but he did not appear and when he failed to report for work the next night his father became concerned.
Shortly after 10.30am on Wednesday, 3 June 1998 his father, Charles Strain called at his son's flat. When he got no reply, he forced entry and discovered his son lying dead on the couch in the living room. He died from a brutal beating to his head and body.
An investigation was carried out at the time and a renewed appeal for information was made in 2003. A number of individuals were arrested but no one has been charged in connection with Strain's murder.
As the 15th anniversary of the murder approaches, detectives have decided to re-open the investigation and are making three specific appeals for information:
Detectives want to speak with anyone with information about the attack or about what led to the attack taking place.
Three 999 calls were made on 1 June about an assault at different addresses within the Carnhill Walk block of flats but nothing suspicious was found. Public phone boxes at Bridewell Drive and Oakfield Drive in Carrickfergus were used to make these calls. Police want to know the identities of the men who made those three calls.
Investigators also want to speak with anyone who saw Charlie Strain on the evening of Sunday, 31 May, the last night he was seen alive. They want to talk to anyone who saw or spoke to Charlie in Chandlers Bar in Carrickfergus or later at the Tourist Inn at Eden.
The officer leading the renewed investigation, Detective Inspector Peter Montgomery believes progress can still be made in this case, despite the passage of time:
I believe there are people still in the area who know those responsible for the attack on Charlie which led to his death and who know about the events leading up to his death.

I would appeal to anyone with knowledge about the events of those days at the end of May and start of June 15 years ago in Carnhill Walk and elsewhere to come forward and talk to us. Your information could provide us with the vital link to enable us to bring this investigation to a successful conclusion.
Anyone with information is asked to contact detectives on 0044 28 9070 0727 or 00 44 7585 228 283. Alternatively, people who do not want to provide their details can give information anonymously to the independent charity Crimestoppers on 0800 555 111.