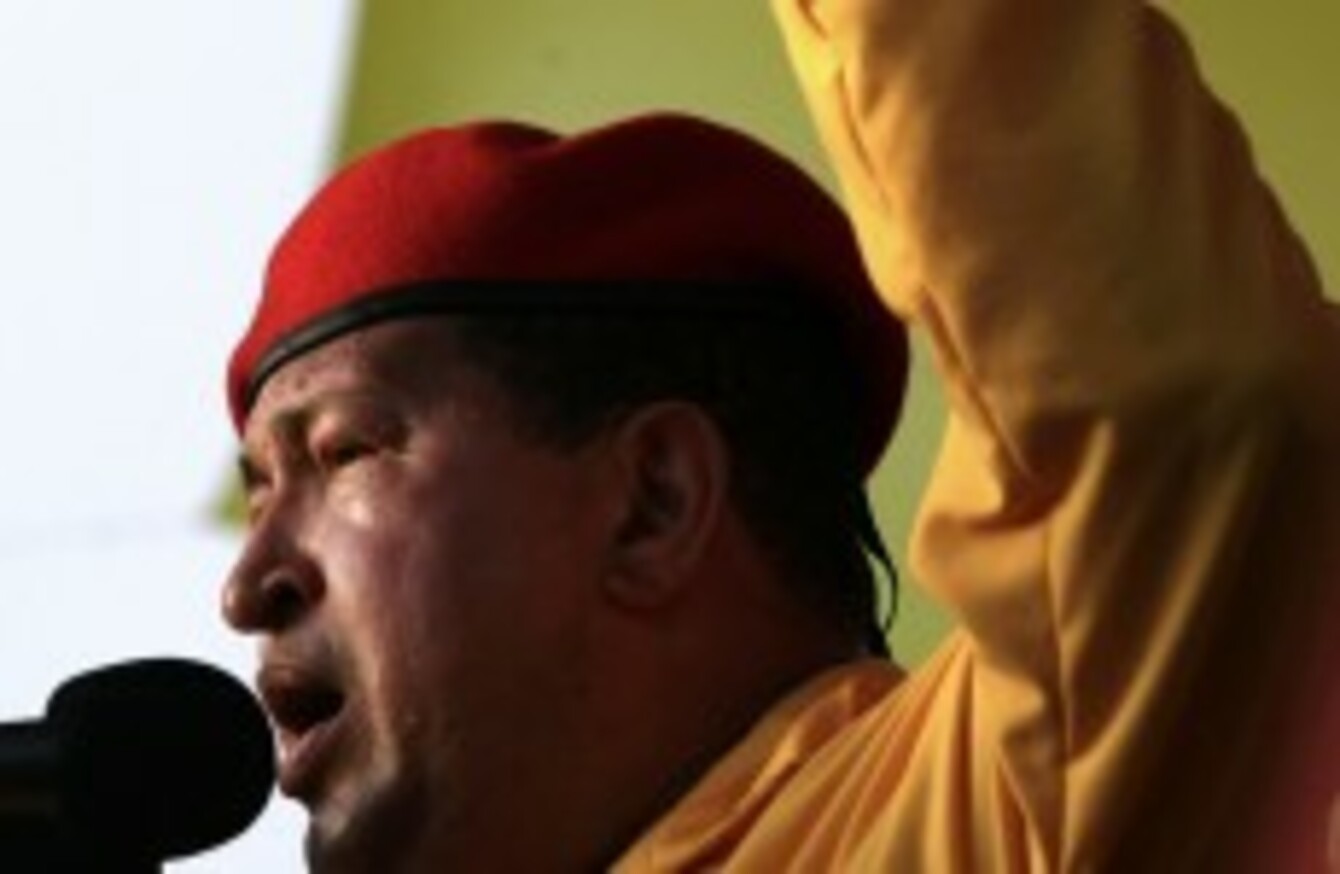 Venezuela's President Hugo Chavez speaks at a campaign rally
Image: Ariana Cubillos/AP/Press Association Images
Venezuela's President Hugo Chavez speaks at a campaign rally
Image: Ariana Cubillos/AP/Press Association Images
IN VENEZUELA AND want a drink of Coca-Cola or Pepsi? You might be out of luck as the country's president, Hugo Chávez, is encouraging citizens to forego foreign-made drinks.
The Guardian reports that Chávez is urging people to buy Venezuelan-made drinks, such as the grape juice Uvita, instead of other sodas.
He made the comments during a speech on Sunday, where he noted that the country is trying to boost its consumption of domestic goods.
Chávez is known for giving out advice to his countrymen and women – and for his unusual approach to politics.
In June, a woman was rewarded with a new home when she became the three millionth person to follow him on Twitter.
The president is recovering well after a battle with cancer earlier this year.