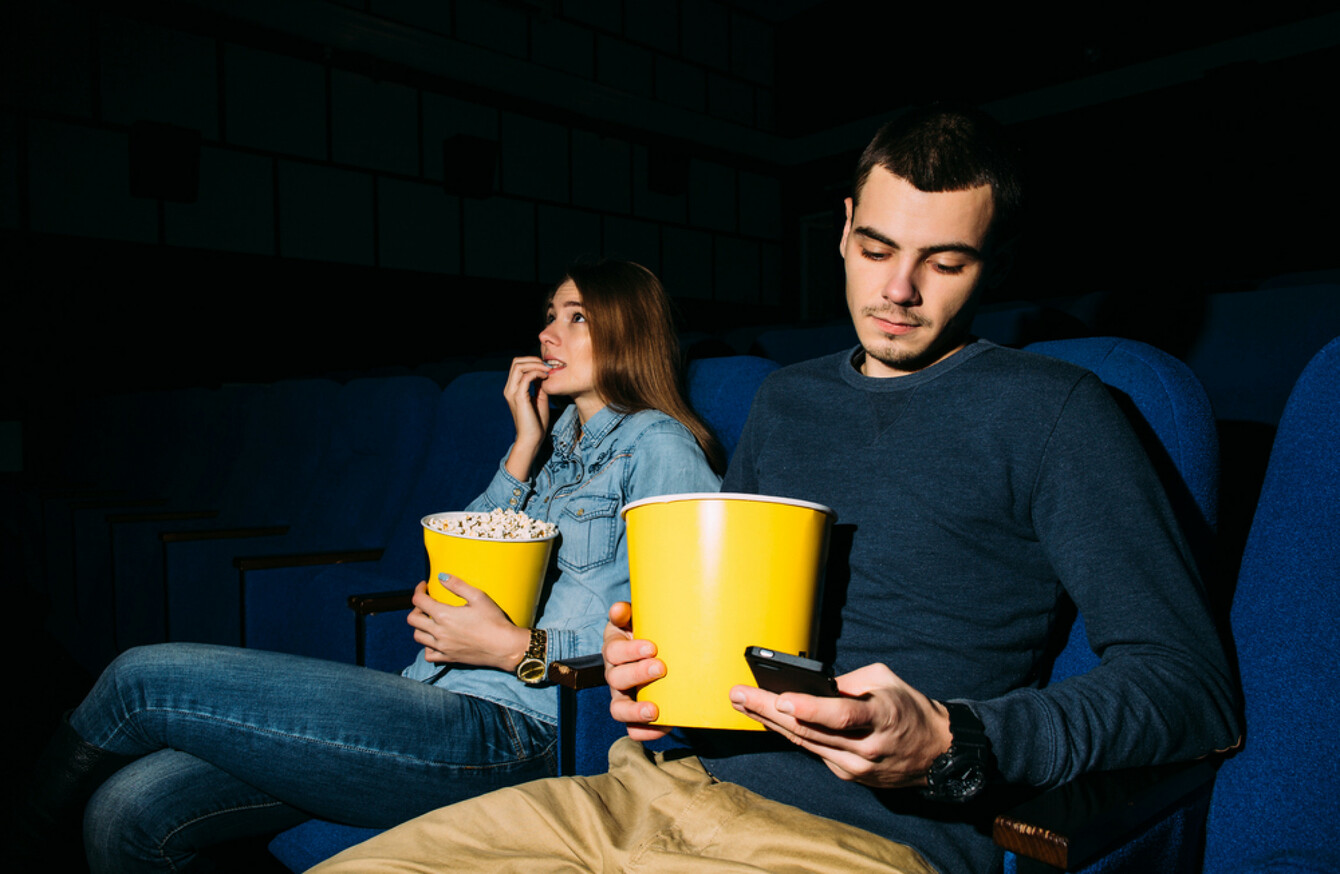 Image: Shutterstock/Azovtsev Maksym
Image: Shutterstock/Azovtsev Maksym
THERE WILL BE an official ruling soon that TDs will not be allowed to make or accept calls in the Dáil chamber (frankly bizarre that some still do).
For the non-politicians among us, a darkened cinema might represent a similarly awkward situation for the use of a phone. Yet, as those warnings before the screening underline, some people still think it's okay to use a handset while the movie is on.
Do you think it's acceptable to check your phone in the cinema?

Poll Results:
Only if you are on call (work/babysitter) (2474)
Texts and DMs are fine (2411)
Yes, I paid in, I can do what I like (1224)