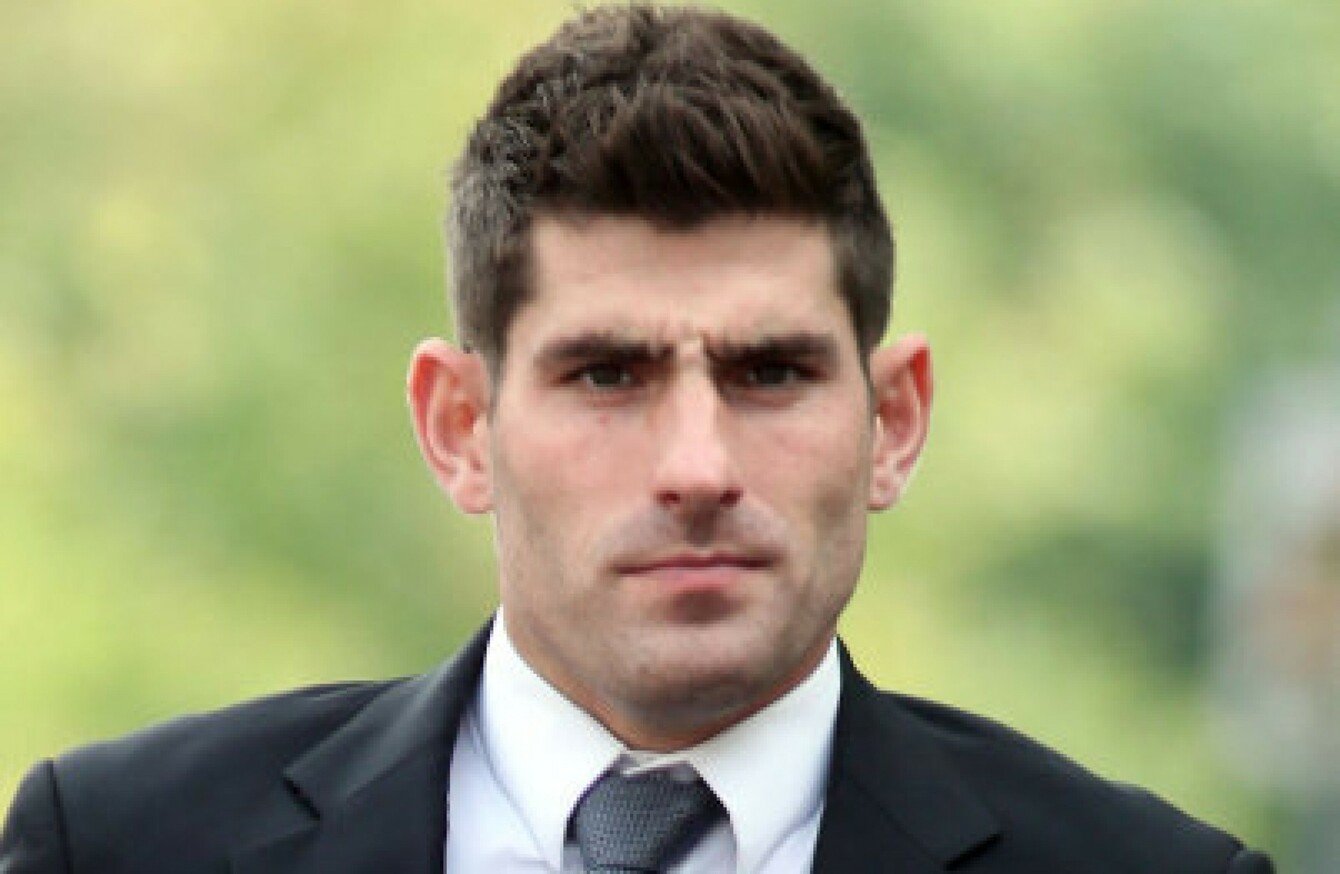 Image: Steve Parsons
Image: Steve Parsons
CHED EVANS ADMITTED he had behaved in a "childish" fashion as he gave evidence in a retrial for rape in Cardiff yesterday.
Wales international Evans, who plays for third-tier Chesterfield, is on trial at Cardiff Crown Court accused of raping a woman in a hotel room near Rhyl, north Wales, in May 2011.
The 27-year-old Evans was previously found guilty of rape, but a jury has been told that the Court of Appeal quashed the conviction and ordered a retrial.
Evans denies raping the woman, who cannot be named for legal reasons.
He told a jury that, after a drunken night out, he had got a key-card for a hotel room where footballing friend Clayton McDonald and a woman were naked together.
Evans said: "I did not know for sure what was happening in the room (before I entered). I thought they might be having sex. I couldn't be sure, but like I said I was being childish.
Clay was stood at the end of the bed, and the woman was at the foot of the bed…..on her back. Clay looked at me and then looked at her and then said 'can my mate join in'?
"She looked at me and then said 'yes'."
Evans, asked by the defence lawyer if the woman had consented to sex, added:
"Yes…From how she was acting, what she said to me."
Giving evidence from behind a screen last week, the alleged victim told the court that she had no memory of consenting to sex with Evans.
Prosecutors have argued that the woman was that intoxicated that she could not have consented.
"How could she? She didn't even know Ched Evans was having sex with her," Prosecutor Simon Medland told the court.
The trial continues.