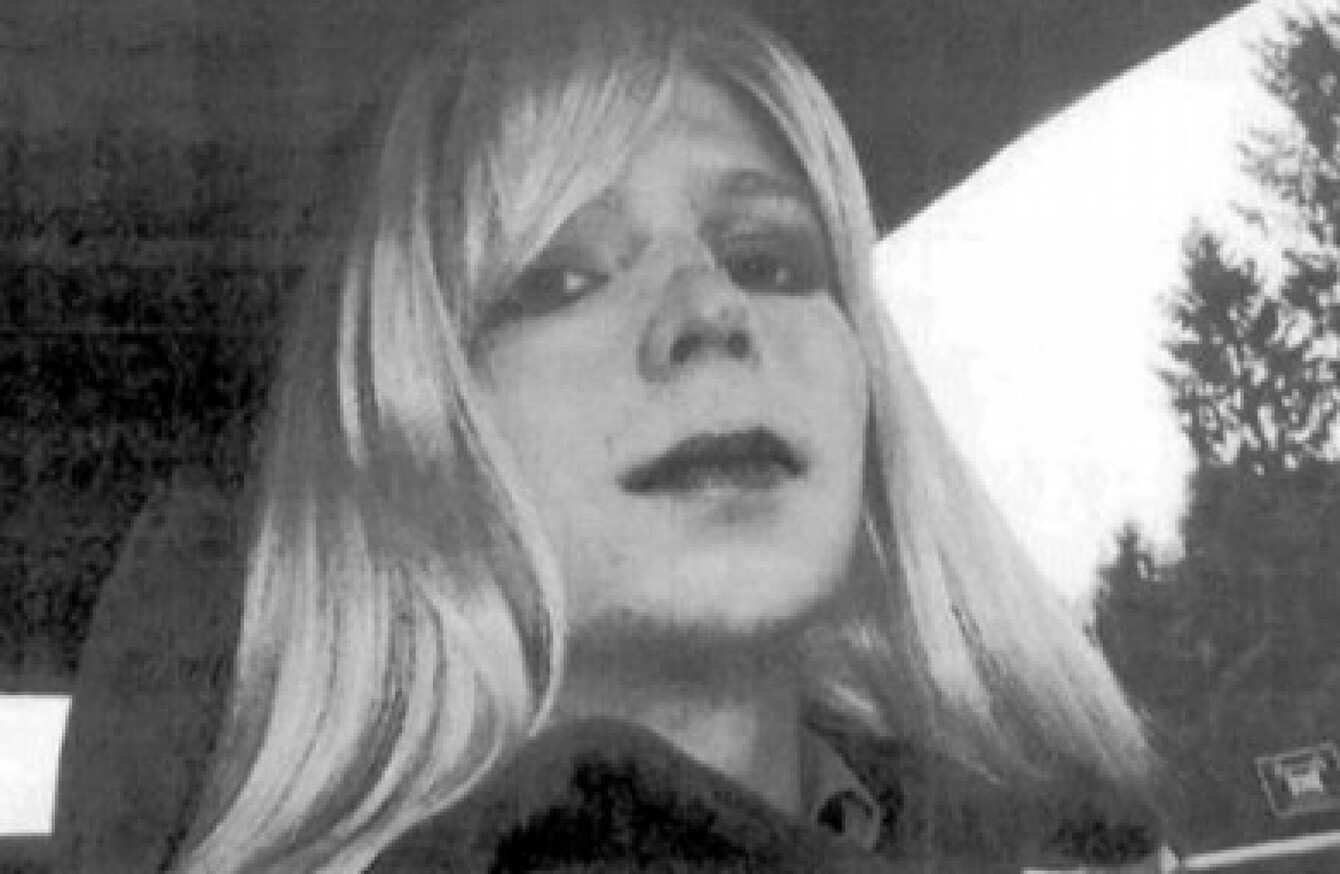 Chelsea Manning
Image: File
Chelsea Manning
Image: File
CHELSEA MANNING, THE US soldier imprisoned in Kansas for sending classified information to the anti-secrecy website WikiLeaks, faces punishment in the wake of a suicide attempt earlier this month.
Non-profit group the American Civil Liberties Union (ACLU) said that Manning, who is serving a 35-year sentence, faces three charges – including "resisting the force cell move team", "prohibited property", and "conduct which threatens".
The 28-year-old's legal team confirmed two weeks ago in an email to media outlets that Manning had attempted to take her own life at Fort Leavenworth, the military prison where she's being held.
The lawyers, who said they spoke to Manning by telephone, accused the US Army of a "gross breach of confidentiality" for publicly revealing the previous week that Manning had been hospitalised.
If convicted of these "administrative offenses," the ACLU says she could be placed in indefinite solitary confinement for the remainder of her sentence, reclassification into maximum security, and an additional nine years in medium custody.
"It is deeply troubling that Chelsea is now being subjected to an investigation and possible punishment for her attempt to take her life," ACLU Staff Attorney Chase Strangio said in a statement.
The government has long been aware of Chelsea's distress associated with the denial of medical care related to her gender transition and yet delayed and denied the treatment recognised as necessary.
Manning was told verbally by Army employees that the new charges relate "to the July 5th incident," the ACLU said in its press release.
Espionage violations 
Manning, arrested as Bradley Manning, was convicted in 2013 in military court of six Espionage Act violations and 14 other offences for leaking more than 700,000 secret military and State Department documents, plus some battlefield video.
Manning, who was an intelligence analyst in Iraq at the time, later filed a transgender prisoner rights lawsuit.
She has appealed the criminal case, arguing that her sentence was "grossly unfair" and that her actions were those of a naive, troubled soldier who aimed to reveal the toll of the wars in Iraq and Afghanistan.
The appeal contends Manning's disclosures harmed no one, but prosecutors have said the leaked material damaged US security and identified informants who helped US forces.
If you need to talk, contact:
Samaritans 116 123 or email jo@samaritans.org
Console 1800 247 247 – (suicide prevention, self-harm, bereavement)
Aware 1800 80 48 48 (depression, anxiety)
Pieta House 01 601 0000 or email mary@pieta.ie – (suicide, self-harm)
Teen-Line Ireland 1800 833 634 (for ages 13 to 19)
Childline 1800 66 66 66 (for under 18s)
- Includes reported from Associated Press