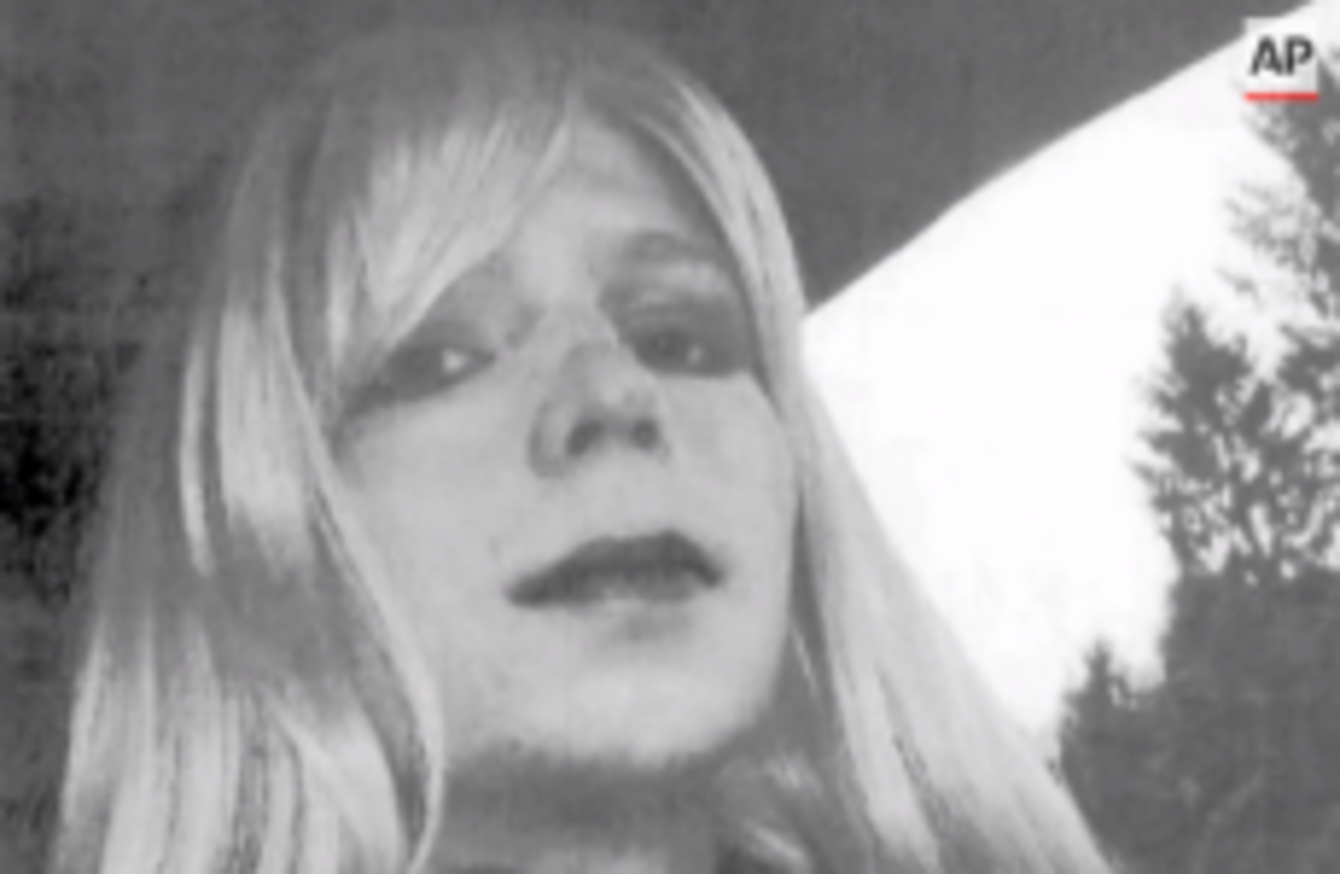 Image: AP/Press Association Images
Image: AP/Press Association Images
HUMAN RIGHTS CAMPAIGN group Amnesty International is calling on US authorities to immediately free Chelsea Manning, and to "urgently investigate" potential human rights violations exposed by the American soldier's leaks of classified government information.
Manning is currently serving a 35-year prison sentence on espionage charges and other offences for passing along 700,000 secret documents, including diplomatic cables and military intelligence files, to anti-secrecy website WikiLeaks in the largest-scale leak in US history.
Previously known as Bradley Manning, she requested a name change after court-martial proceedings revealed the soldier's emotional turmoil over sexual identity.
A US Army general denied clemency to Manning in April, upholding the 35-year sentence.
Today marks exactly one year since the former soldier was convicted on the espionage charges.
Amnesty
"It is an absolute outrage that Chelsea Manning is currently languishing behind bars whilst those she helped to expose, who are potentially guilty of human rights violations, enjoy impunity," Executive Director of Amnesty Ireland Colm O'Gorman said.
The US government must grant Chelsea Manning clemency, order her immediate release, and implement a thorough and impartial investigation into the crimes she uncovered.
O'Gorman said that the US government appeared to have its priorities "warped" and that it was "sending a worrying message through its harsh punishment" of Manning "that whistleblowers will not be tolerated".
Manning's attorney David Coombs wrote an open letter back in April asking President Barack Obama to grant clemency in the case.
He wrote that the former intelligence analyst had not received a fair trial, and called for the "excessive" sentence to be reduced.
"The information disclosed by PFC Manning was not our nation's most vital secrets," Coombs wrote.
The reality of the situation is that this information did not cause any real damage to our country.
Includes reporting from AFP