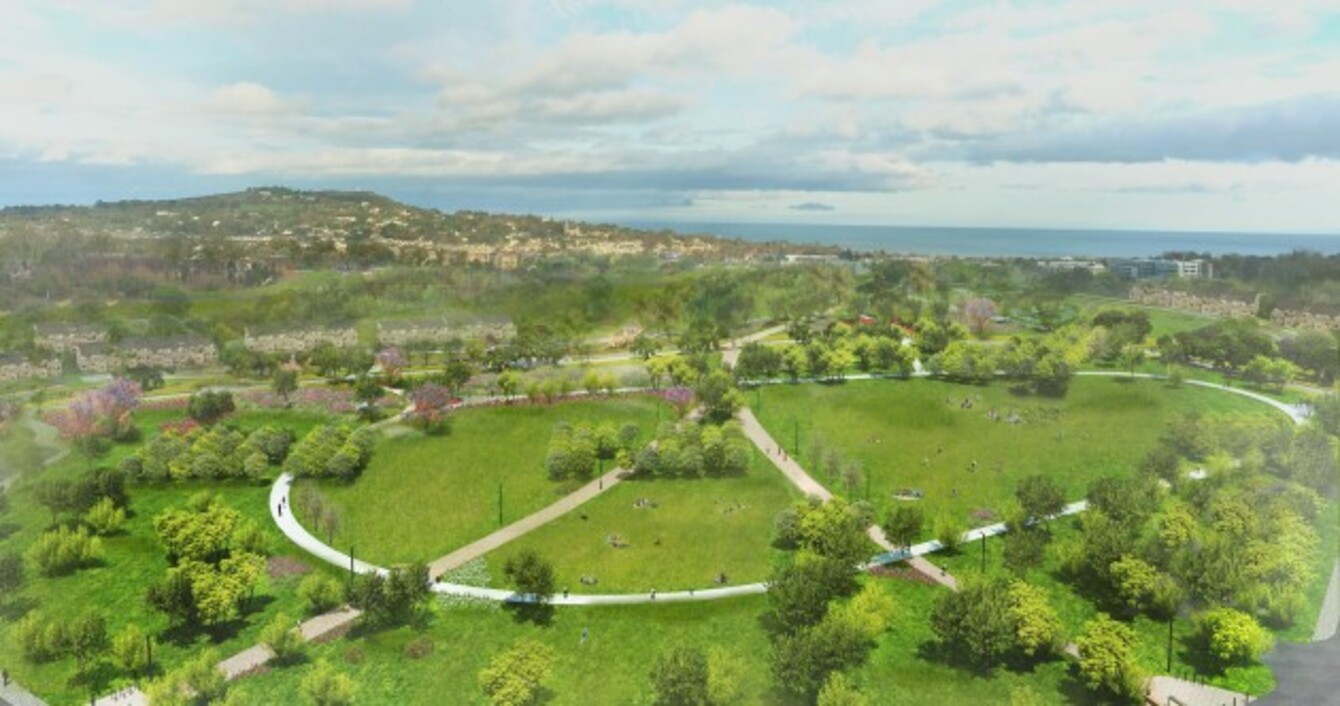 Tully Park, one of three parks planned for the Cherrywood site
Tully Park, one of three parks planned for the Cherrywood site
DEVELOPER HINES IRELAND will this week put in plans for the first phase of its 3,800-home development at Cherrywood in south Dublin.
The company said it would submit an application for the 5.4 km in new roads needed to service the houses and apartments, town centre and three parks planned for the 400-acre site.
It also expected to file its designs for the parks, which would cover 57 acres of the development site when the project was finished, within weeks.
The largest of the recreation areas, Ticknick Park, would include four, full-size playing pitches while the second-largest, Tully Park, would be roughly the same size as St Stephen's Green and be situated near the town centre.
Hines forecast work on the roads and parks to start in spring next year. A planning application for the town centre with its shops, restaurants and cinemas, and the first 1,400 apartments, was expected to be filed in mid-2016 with construction to begin later in the year.
Some 10,000 people are expected to live at the new development when it has been completed, while there will be space for up to 15,000 workers at the expanded Cherrywood Business Park.
In a statement, Hines Ireland senior managing director Brian Moran said:
We are acutely aware of the enormous public demand for new housing stock particularly in the greater Dublin area and we are working closely with Dun Laoghaire-Rathdown County Council to speed up the delivery of the housing and accommodation elements of the Cherrywood project."
Demand
House prices in Dublin continue to rise, but the rate of inflation has slowed markedly since last year according to the latest official figures.
The pace of both building applications and commencements has also increased significantly in 2015 on the back of renewed demand, although construction levels remain well below those necessary to cope with existing under supply.
The US-based property group bought the site from receivers including bad bank Nama for a reported price of over €270 million last year. The company also has interests in Clondalkin's Liffey Valley shopping centre and commercial properties in the city centre.