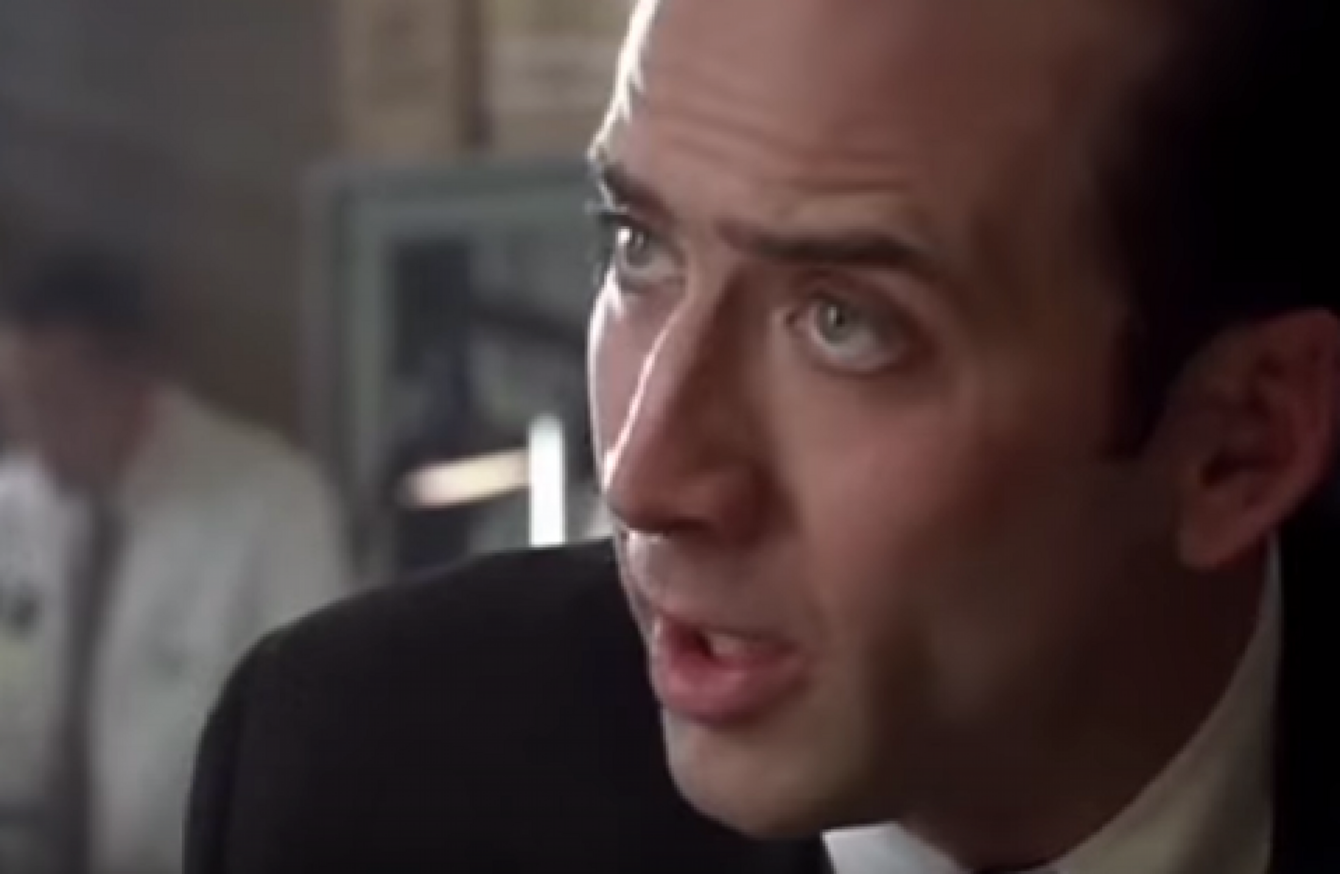 Image: Buena Vista Pictures
Image: Buena Vista Pictures
ONE OF THE most baffling revelations in the newly-released Chilcot Report into the Iraq war is that parts of an MI6 report may have come from 1996 Nicolas Cage film The Rock, which also starred Sean Connery.
The document in question was produced by secretive security agency MI6 before the start of the war and examined Saddam Hussein's chemical weapon capability.
The information in the report was given to MI6 by an unnamed source with alleged knowledge of Hussein's chemical arsenal.
Intended only for the highest echelons of British government, the report was seen by Prime Minister Tony Blair and former foreign secretary Jack Straw.
Glass containers
MI6 – known officially as the Secret Intelligence Service – stated in a report based on information passed to them by the source that Iraq had "accelerated the production of chemical and biological agents" and that Saddam Hussein was determined to maintain his capability in this area.
On the source's connections to the Iraqi regime, he was described in the report by MI6 as "on trial with direct access".
What flagged this assertion was a mention of glass containers in relation to chemical weapons.
The Chilcot Report notes:
Glass containers were not typically used in chemical munitions; and that a popular movie (The Rock) had inaccurately depicted nerve agents being carried in glass beads of spheres.  
References to glass containers – and the similarity to the descriptions made in The Rock – raised red flags for MI6, and the reliability of their source was later questioned.
Today's report produced by Sir John Chilcot contains the damning verdict that: "The UK chose to join in the invasion of Iraq before peaceful options were exhausted. Military action was not a last resort."