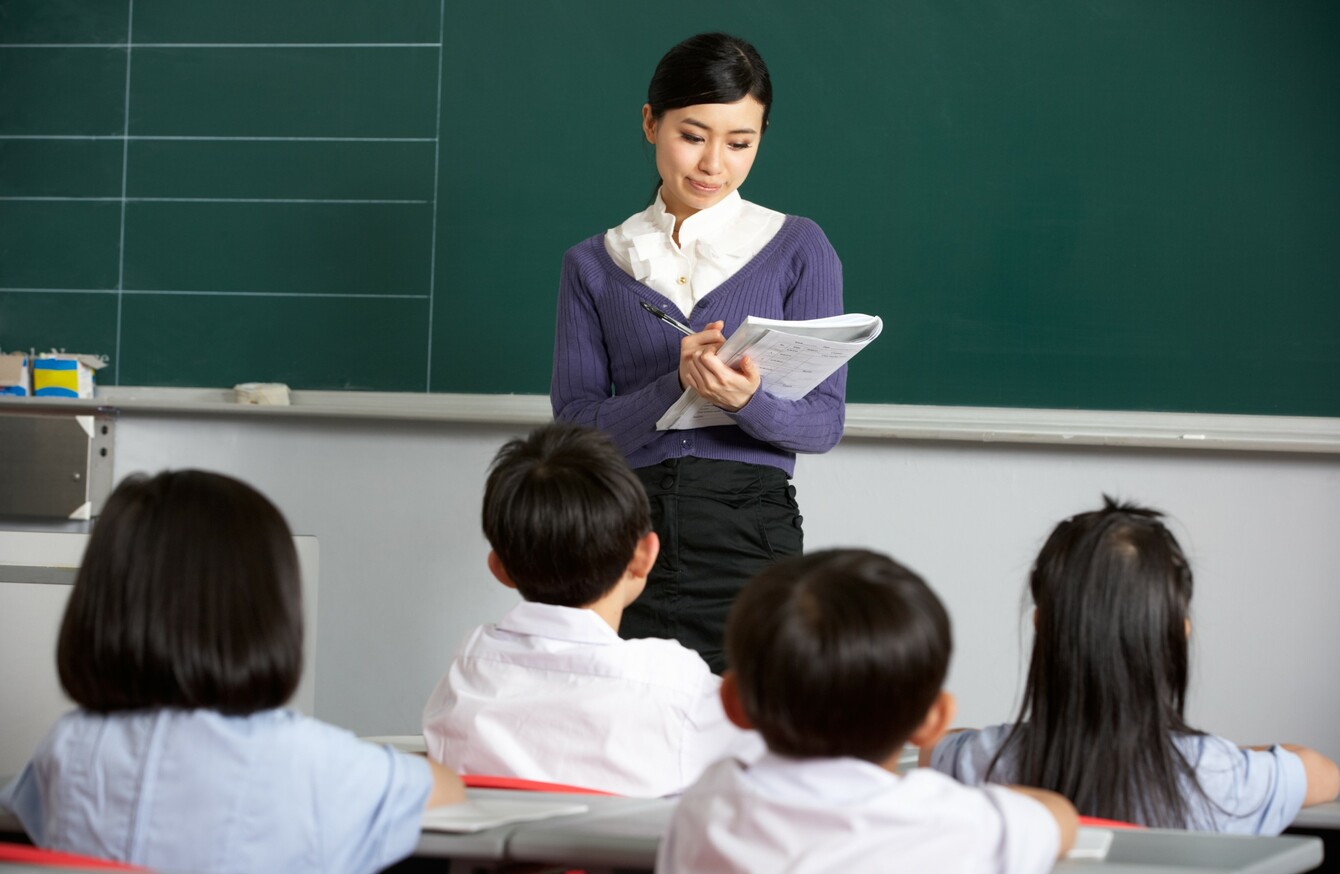 Image: Shutterstock/Monkey Business Images
Image: Shutterstock/Monkey Business Images
THE DRAFT PROGRAMME for government includes a clause that could spark controversy when the final document is released.
The document proposes that the aims of the new government would include reforming the way that school attendance is monitored – and in turn make child benefit connected to it.
Under the section of the leaked document, it is stated that this measure would "address the poor attendance within some families".
The measure has already been branded "a direct copy from the heartless policies of the British Tories" by Anti-Austerity Alliance TD Paul Murphy.
Savings measure 
It is not the first time that this proposal has cropped up.
During the last Dáil newly appointed minister for communications, climate change and natural resources Denis Naughten suggested the measure on a number of occasions.
Commenting during a debate on the Spring Economic Statement last year, the Roscommon-South Leitrim TD stated that it had the potential to save around €100 million each year.
Back in 2013, the proposal was shot down by the Department of Social Protection which said that it could potentially run afoul of EU regulations, with the European Commission indicating that it might encroach on the rights of migrant workers.
'Families and parents need support, not punishment' 
Opposition TDs have criticised the inclusion of the clause in the draft document.
Commenting on it, the Anti-Austerity Alliance said: "Punishing parents and families by cutting child benefit is not the answer to poor school attendance."
It's… based on punishing individuals, rather than investing in developing a society with necessary supports to ensure high school attendance. Families and parents need support, not the punishment of deeper poverty.
A spokesperson for Sinn Féin also said that the party had "serious misgivings" about the proposal.
Not least because, as with so much in the draft programme for government, it is a very vague outline of what future policy may entail.
"Children who have the poorest attendance to education tend to be from more disadvantaged backgrounds and would be disproportionately affected by such a measure."
Responding to a query TheJournal.ie, the Department of Social Protection said: 
As the Programme for Government has not yet been published, the Department of Social Protection will not be making any comment at this time.