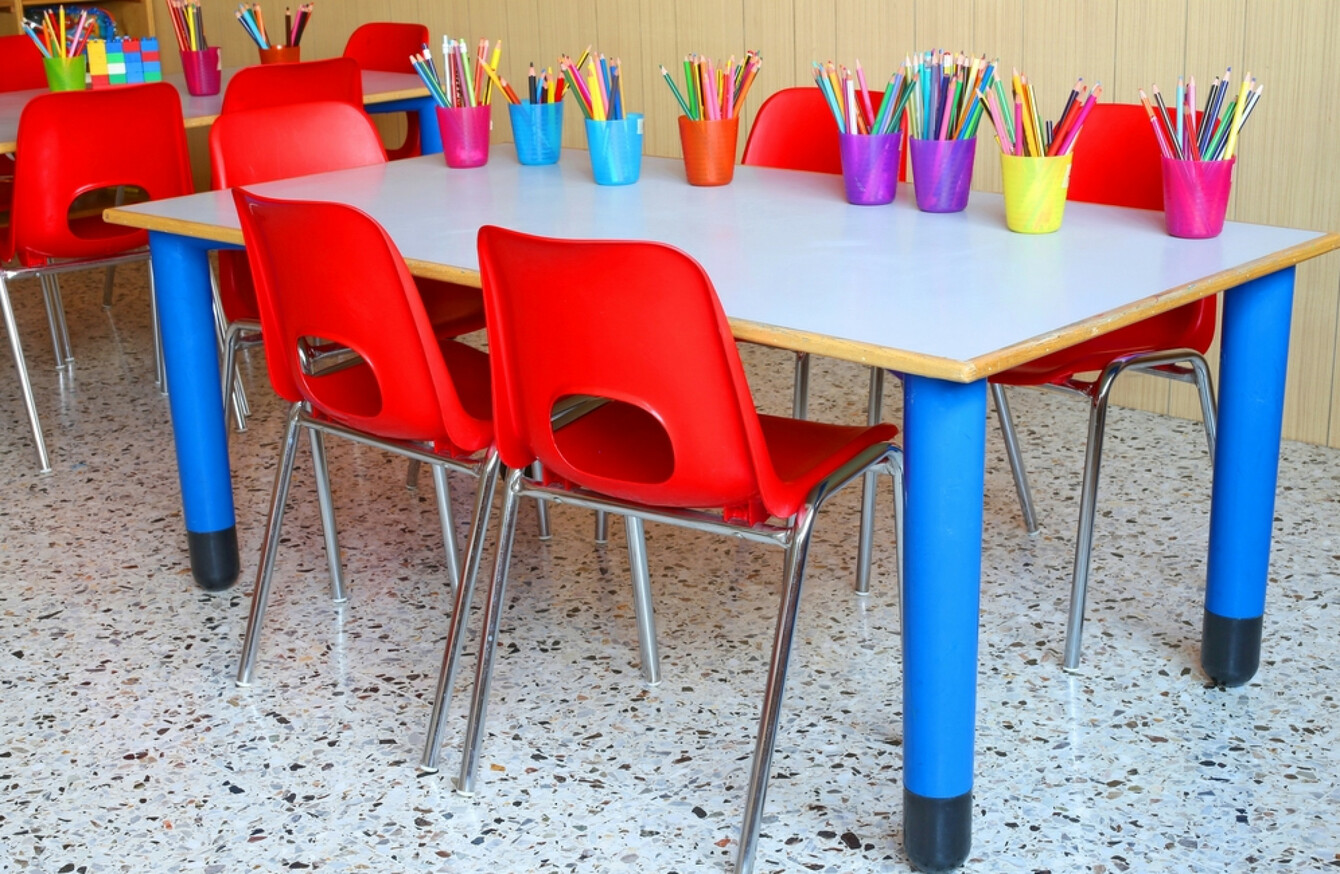 Image: Shutterstock/ChiccoDodiFC
Image: Shutterstock/ChiccoDodiFC
INDEPENDENT TD MATTIE McGrath has called on Minister for Children Katherine Zappone to fix what he has described as "significant blocks" hampering parents from taking advantage of the Affordable Child Care scheme.
McGrath has claimed that he has been contacted by parents who said their registered child care service would not be signing up to the scheme and that neither would the four other main providers in their area.
He said that the refusal of services to sign up is due to the supposed admin burden foisted on child care facilities.
"Unfortunately the feedback I and many parents are getting from child care providers is that the enormous administrative burden associated with implementing the scheme is making it unworkable due to the time-consuming pressure it will place on staff," he said.
Many of the providers have also identified several other issues that are making it impossible to offer parents the support they need.
"I have also been informed that while the administration of implementing the scheme is a major obstacle, no assistance is being provided to overcome this.
"All of these matters must be addressed by the Minister and her department if the roll out is not to collapse into utter chaos."
In a statement released to TheJournal.ie, Minister for Children Dr Katherine Zappone said that changing one of the most expensive childcare system in the world into the
best "was never going to be easy" and that it will not be achieved in one step.
She said: "Within days up to 70,000 children will enjoy the benefits of increased supports. It is the first big step to delivering accessible affordable childcare to families.
I have always been clear there is a lot more work to be done.
"On any given year we would expect a certain amount of providers to increase fees. However, my department continues to monitor the situation."