Norah Gibbons pictured at the Royal College of Physicians on Kildare St Dublin (File photo)
Image: Laura Hutton/Photocall Ireland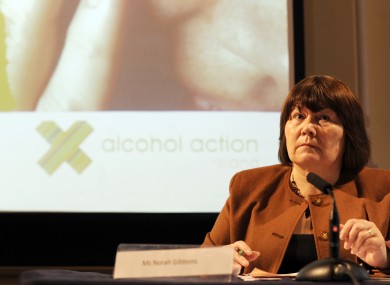 Norah Gibbons pictured at the Royal College of Physicians on Kildare St Dublin (File photo)
Image: Laura Hutton/Photocall Ireland
THE CHILD AND Family Agency moved a step closer to its foundation with the appointment by the Minster for Children and Youth Affairs of an eight person board which met for the first time today.
The new agency will be one of the largest public bodies in the State with more than 4,000 employees and a budget of €570 million.
Three separate agencies are set to be taken into the Child and Family Agency which will assume responsibility for the sensitive and complex legal responsibilities involved with childcare and welfare.
Norah Gibbons has been named as the chairperson of the new agency with Minister Frances Fitzgerald describing her as "a woman steeped in experience of family support, child protection and the voluntary world."
Gibbons worked for seven years at children's charity Barnardos and was was member of the commission which produced the Ryan report into child abuse. She says that the new board must ensure that no existing synergies are lost by the agency's establishment:
We must also ensure that the best interests of children are central to everything the new agency does; that their voices are heard at every stage and that the focus of the agency's work is on outcomes for children.
The bill to establish the new agency has completed its second stage of Dáil approval and will be discussed on front of the the Oireachtas health committee next month.