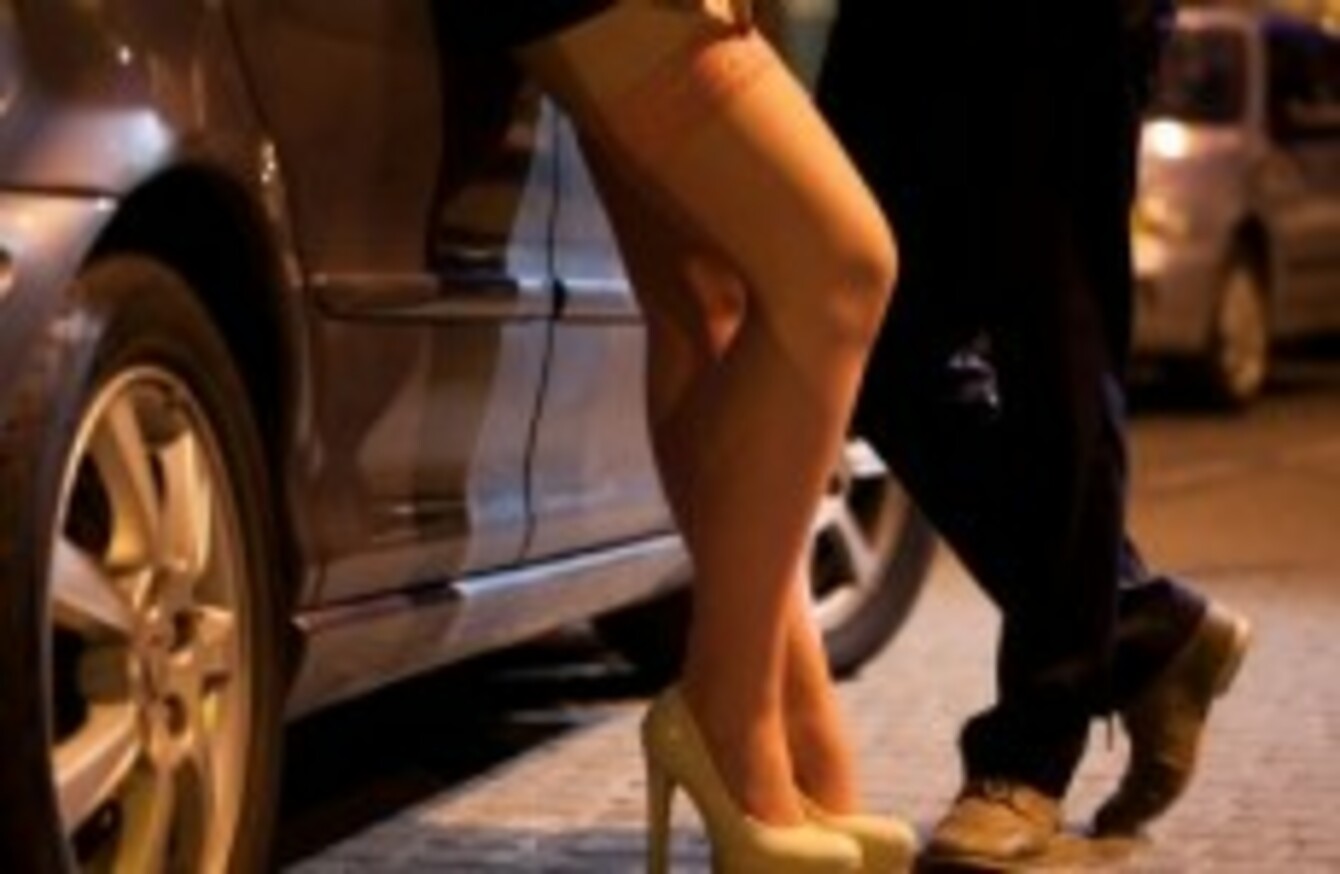 Image: Shutterstock/Photographee.eu
Image: Shutterstock/Photographee.eu
Updated at 11pm
A NEW BILL published today includes strong penalties aimed at protecting people from sexual exploitation and online grooming.
The Criminal Law (Sexual Offences) Bill 2015 criminalises the purchase of sex and includes new offences relating to the sexual exploitation of children, including paying for the purpose of sexually exploiting a child and sexual activity in the presence of a minor.
The proposed legislation will target adults who contact children online or through mobile communication for the purpose of sexually exploitation, as well as adults who send sexually explicit material to a child.
Prison sentences of up to 14 years are proposed for offences involving the sexual exploitation of children.
Other offences target those who pay to engage in sexual activity with a sex worker, with tougher penalities for those who buy sexual sevices from a person who has been trafficked.
Division
The provisions have been criticised by sex workers, however, who say criminalising the purchase of sex will "hurt the most vulnerable hardest".
The proposed legislation, the Sex Workers Alliance said today, "systematically failed to take the views of international experts, extensive research and sex workers views into consideration".
"This bill is intended to protect women," sex worker Kate McGrew said.
If passed, however, it will do the opposite and force us to work in more dangerous and hidden places away from garda protection or support services.
Anti-prostitution charity Ruhama, on the other hand, welcomed the move, calling it "an important step forward in combating sexual exploitation within the sex trade".
The organisation expressed its objection, however, to the continued criminalisation of those involved in street-based prostitution.
"Ruhama has for years seen the terrible consequences that women have borne having been convicted of soliciting offences and treated as perpetrators rather than vulnerable persons in the eyes of the law," CEO Sarah Benson said.
It can create a complete barrier when women want to leave prostitution and rebuild their lives.
The risk of a criminal charge can also act as an inhibitor to women in reporting crimes committed against them.
'Crush demand'
Other charities commended provisions aimed at tackling the sexual exploitation of children.
"We know from the testimony of prostitution survivors and women who have been trafficked that children are being abused in brothels in this country," Tanya Ward, CEO of the Children's Rights Alliance, said.
Many of those who were exploited admit they were targeted by pimps as young teens. 13 of the 45 suspected victims of trafficking identified in 2014 were children.
The introduction of sex buyer laws will crush demand for these human rights abuses and, more importantly, it will send out the message to human traffickers that Ireland is joining the growing list of countries that are setting out to wreck the business model for their crimes.
#Open journalism No news is bad news Support The Journal

Your contributions will help us continue to deliver the stories that are important to you

Support us now
Advocacy group One In Four said it was disappointed that the proposed legislation fails to define sexual consent, though it commended the introduction of heavy penalties for child abuse and exploitation.
"For the first time in Ireland, it will become an offence to purchase sex and I welcome this warmly," Executive Director Maeve Lewis  said.
I hope this may go some way to reducing the devastation caused by trafficking and the exploitation of vulnerable women through prostitution.
'Significant step'
Minister for Justice Frances Fitzgerald called the offences "a significant step in combating risks posed to children".
"Sexual grooming of children can include familiarising children with sexually explicit material, with a view to developing an, ultimately exploitative, relationship with that child," she said.
These new offences and heavy sanctions reflect the seriousness of these crimes and reaffirm our societal determination to punish those who exploit innocent children.
Criminalising the purchase of sex "mirrors the approach adopted in Northern Ireland and other jurisdictions which have seen a reduction in demand and notably, over time, an increase in support for similar laws", Fitzgerald added.
First published at 7pm
Read: Dozens of children moved around Ireland for sexual exploitation