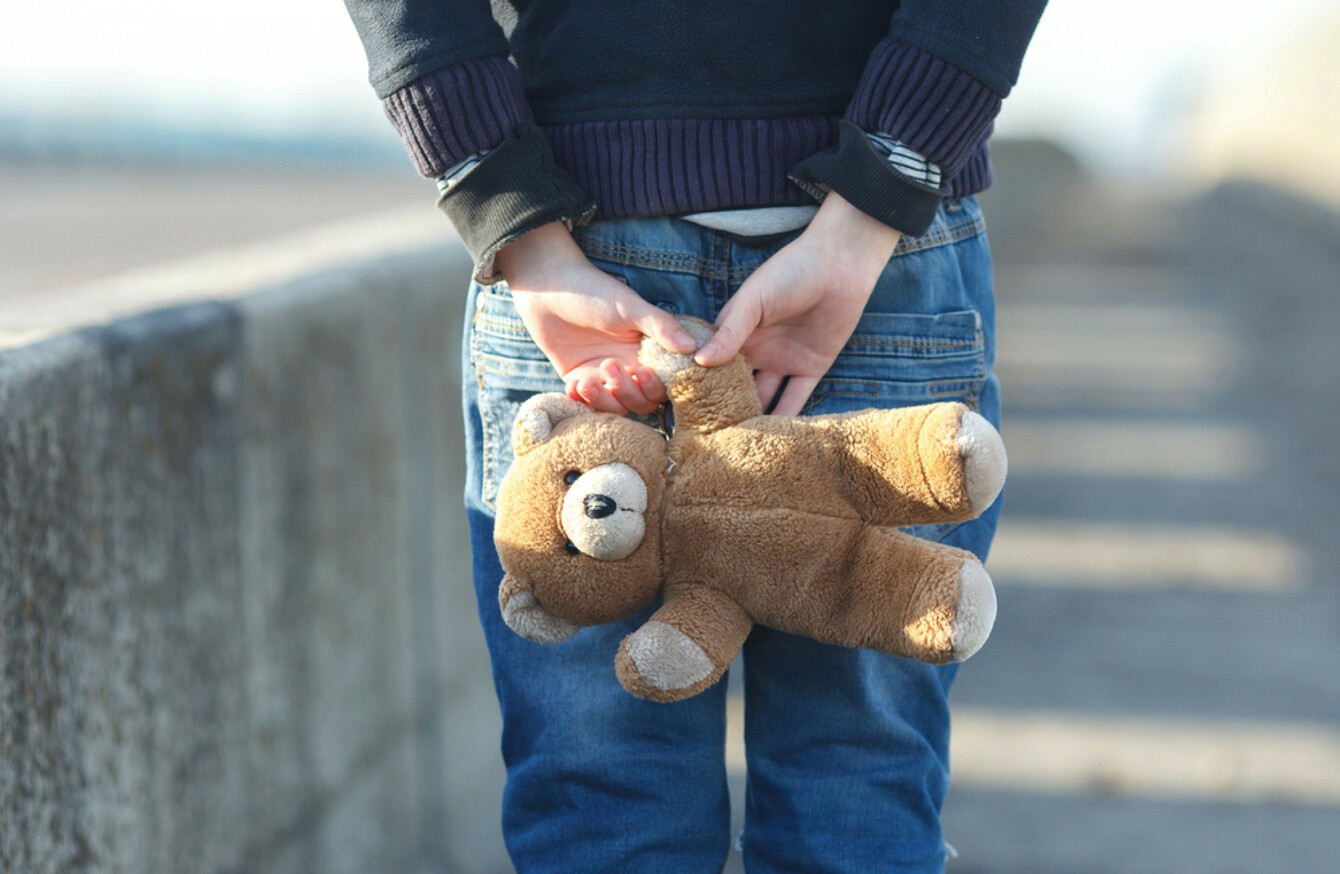 Image: Roman Bodnarchuk/Shutterstock
Image: Roman Bodnarchuk/Shutterstock
THERE ARE CURRENTLY 139,000 children in Ireland living in poverty. This can mean going 24 hours without a substantial meal, being cold because parents cannot afford to heat their home or not having two strong pairs of shoes or a warm jacket.
Taoiseach Leo Varadkar has said lifting 100,000 children out of poverty by 2020 is a priority for him. Later this morning, leading NGOs will tell ministers Regina Doherty and Finian McGrath how best to achieve this goal.
Speaking to reporters ahead of the annual pre-budget forum, taking place at Dublin Castle, CEO of One Family Karen Kiernan said many of the parents her organisation works with were already struggling before the cuts to welfare in the 2012 Budget.
'Recovery'
One Family works with one-parent families and pointed out that children in these families are three-and-a-half times more likely to be poor than children in a two-parent family.
During the recession, she said "there were no jobs for anybody, nevermind family-friendly ones".
June Tinsely, head of advocacy for Barnardos, said there is "very much a sense that things are on the up and let's get on with it now".
She said there is a "lack of understanding" of the challenges faced by families, and an assumption that the situation they are in is potentially their own fault.
These families who were dealing with poverty during the boom times, and who suffered significantly because of recessionary cuts, are not seeing any of the recovery that is often talked of now, she said.
"We need to be deliberate and mobilise quite concerted efforts to ensure whatever recovery there is, it is shared more equally."
Poverty trap
The heads of the NGOs said they realised, as a sector, they had put too much emphasis on welfare payments and had not pinpointed enough investments in public services that could make a difference for children.
This will be their focus later this morning when they make their cases to the various government ministers.
Tanya Ward, CEO of Children's Rights Alliance, said making childcare affordable is a route out of poverty because it helps children to learn and supports parents to work.
"Budget 2018 must invest in childcare so families can better afford it, services can improve in quality, and every child can reach their potential – not be stuck in a poverty trap," she said.
Tinsely's focus is on ensuring education in this country is actually free for children, as costs associated with education can push families into debt.
Access to free primary education is a right for all children and it can be realised for as little as €103 million per annum, just €185 per pupil. This would cover the costs of books, classroom resources, remove transport fees and voluntary contributions and raise the capitation rates back to 2010 levels.
Hidden homelessness
With nearly 2,800 homeless children, as well as the many others in 'hidden homelessness' – living with their families in the homes of friends of relatives – Hazel O'Byrne, head of social justice policy at St Vincent De Paul, said tackling the housing crisis should be a top priority.
"Access to secure, long-term accommodation is the solution for these families and that can best be provided through increased investment to build and acquire additional social housing. Until this is available, flexibility to increase the rates of HAP and Rent Supplement can help to prevent further families becoming homeless," she said.
Speakers said parents will often sacrifice food to pay bills and rent – their main concern is keeping their children in their home.
Mary Cunningham, director of the National Youth Council of Ireland, said progress on reducing child poverty rates requires long-term and strategic investment in services and supports.
The NGOs said it is essential that Budget 2018 shows clear political commitment to reducing child poverty:
"Condemning 139,000 children to grow up in poverty is not a legacy to be proud of."