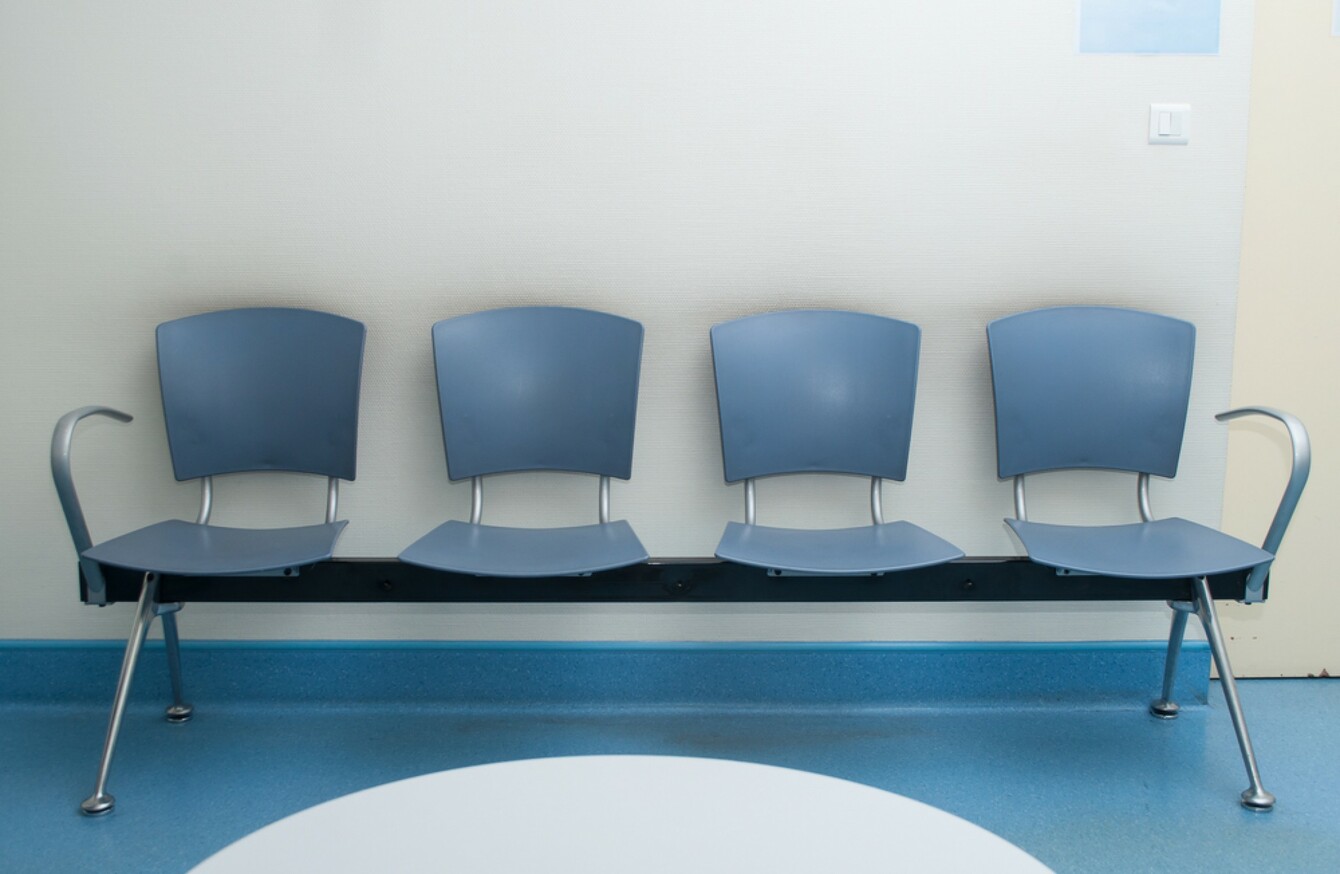 Image: Shutterstock/NeydtStock
Image: Shutterstock/NeydtStock
A 16-YEAR-OLD CHILD spent the night on a chair after being admitted to the Acute Mental Health Unit run by Waterford Regional Hospital last week.
The Psychiatric Nurses Association (PNA) said staff at the hospital were extremely concerned at the incident, which is 'completely unacceptable'.
"Not only was this child admitted to an adult unit," PNA Industrial Relations Officer Michael Hayes said today, "But there was not even a bed available and the child spent the night on a chair.
"No child should be put in this situation. This incident highlights at the most extreme the crisis in staffing, beds and community services in mental health services in the south-east."
The PNA says that since January, the unit has been over capacity on 17 occasions, which has led to patients being nursed in interview rooms.
Previous Mental Health Commission inspection reviews found critical levels of non-compliance in the unit.
There is no child and adolescent mental health beds, no community mental health services as envisaged under 'A Vision for Change', or day hospital facilities available as part of Waterford's mental health services.
'A Vision for Change' is the government's strategy for mental health services in Ireland.
In a statement to TheJournal.ie this morning, the HSE said it does not comment on individual cases "but is happy to do so with patients/service users directly and/or their families".
The Department of Psychiatry (DoP) acute mental health facility on the grounds of University Hospital Waterford is an approved centre.
On occasion, it is required to extend beyond its licence. In such circumstances, the DoP is required to comply with all mental health regulations.
The Acute Mental Health unit is on the grounds of University Hospital Waterford, but is under the remit of the HSE's Mental Health Services.
They said that a number of factors contribute to the admission of children to adult units, including increased referrals to Child & Adolescent Mental Health Services (CAMHS).
Some of these include capacity; the complexity of cases; emergency or out-of-hour situations; geographical considerations; increase in referrals and admissions, and the clinical needs profile of children presenting for admission.
Pat Buckley, A Sinn Féin TD for Cork East said that "no child should be admitted to an adult unit".
This is just another in a long list of very worrying and unacceptable admissions of children to inappropriate wards due to a failure of the system to provide services where and as needed.
"I want to commend the PNA for bringing this unacceptable situation to the public again. These workers too are being let down by a government which is happy to leave nurses and carers to clean up their mess due to chronic underfunding and understaffing."