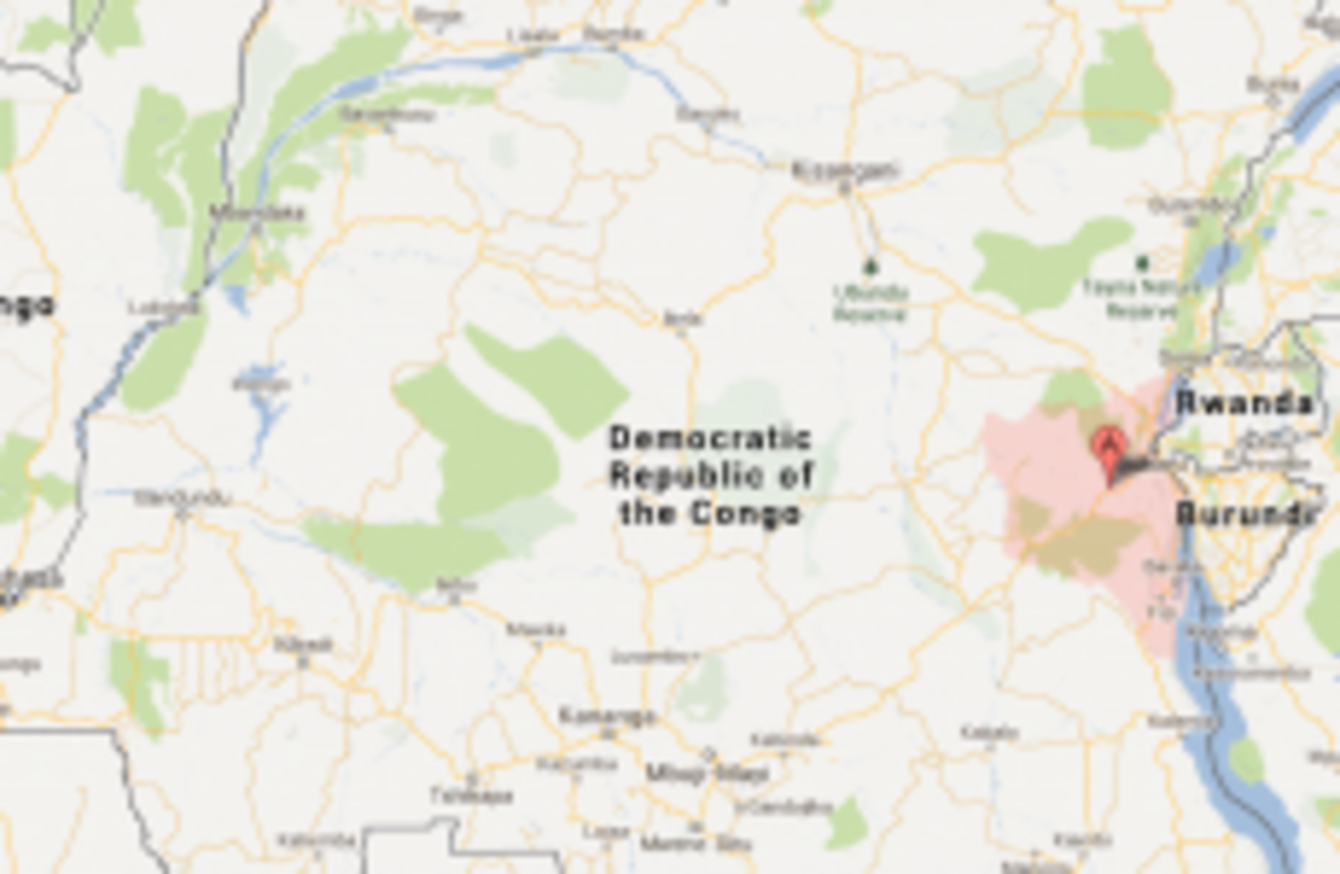 South Kivu province is highlighted in pink on this map.
Image: Google Maps
South Kivu province is highlighted in pink on this map.
Image: Google Maps
TWO LITTLE GIRLS have died in a horrifying wave of child rapes that has hit the Democratic Republic of Congo's eastern province of South Kivu, an eminent Congolese gynaecologist has said.
Doctor Denis Mukwege, known for helping victims of rape in the violence-plagued east of the country, said in a statement received by AFP: "I have never seen such horror" for several years.
Mukwege, medical director of Panzi Hospital in the provincial capital Bukavu, said children "flood in to the hospital in an extremely critical state."
A doctor at the hospital was quoted as saying nine children aged between 18 months and 12 years had been raped with extreme violence in nearby Kabare and in Mwenga 100kms away since the beginning of May. Two little girls died of their ordeals.
"For each of these cases the modus operandi is the same: the children are kidnapped from their homes, taken into the jungle then raped and abandoned," the doctor said.
Serious internal injuries
Besides the two who died, the other children were found with serious internal injuries.
Survivors taken to other hospitals in the province were transferred to Panzi for treatment, the statement said.
Three men were being held in connection with the child rapes, and two had confessed, it added. Hearings were to be held shortly "to bring justice to the victims, punish the criminals and shed light on what is going on behind these atrocities."
For the past year as the Congolese regular army backed by the United Nations has confronted the M23 rebel movement in neighbouring North Kivu, many armed groups have sprung up in the two eastern provinces financed by illegal mineral extraction.
At the end of March the UN set up an intervention brigade to fight and disarm these groups. It is being installed in Goma and should become operational at the end of July.