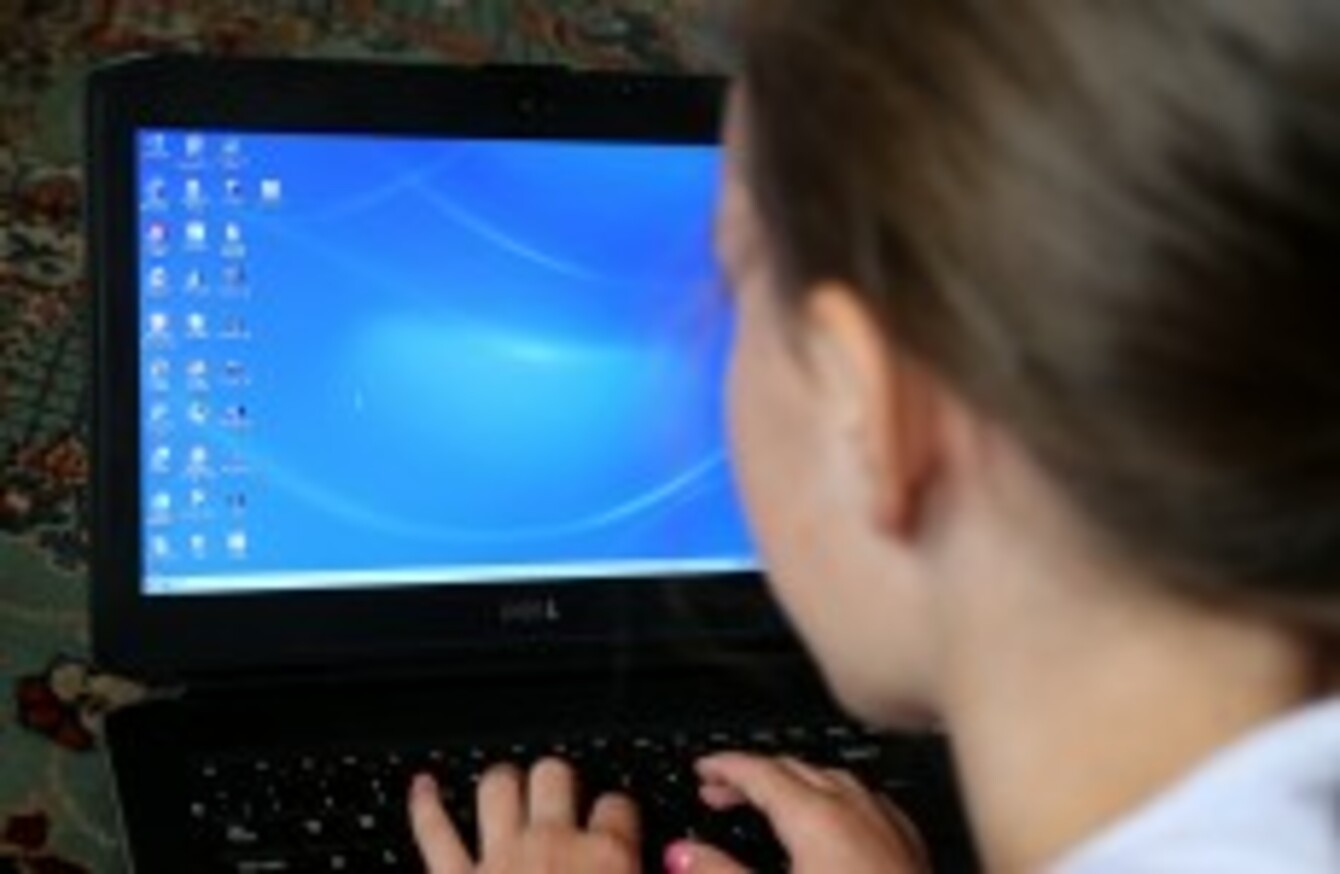 Image: Peter Byrne/PA Wire
Image: Peter Byrne/PA Wire
AS USEFUL A tool as the internet is, it can be difficult to keep your child safe from everything that happens on the web.
On one hand, you need to give them the freedom to learn and explore on their own, but at the same time, it's normal to be concerned about what they might find when they're online.
While there no perfect solution, there are some general guidelines that you can follow that will make things a little bit easier.
Talk to your child about the web
Probably the easiest thing to do is to learn the type of sites, services and apps they use and the best way to do that is to talk to them.
There might be some sites that they would be embarrassed to mention, but it's important that there's a line of trust here. Also, talking about the potential dangers that exist and letting them know that they can rely on you should something go wrong is important.
Also, it gives you the opportunity to learn about the services  they use and what potential problems that may arise (that is if you're not already familiar with them).
Set guidelines
This is the perfect opportunity to help develop good online habits and teach them about what they should and shouldn't do when they're online or using apps.
Things like what info they're allowed to give out, if any, paying for goods without realising it, clicking or downloading from spam mail, talking to strangers should be covered. Also, provide reasons as to why you're setting these rules in the first place.
Don't do anything drastic like banning them from online activity completely as that will have the opposite effect.
Set up separate login accounts
A straightforward one, giving them a profile for themselves allows them to have the freedom to use the computer the way they want and keep them from downloading malicious or unnecessary tools. More details on how to do this on both a computer and browser can be found here.
Set up filters
Although it's very difficult to prevent them for visiting every site considering how vast the web is, you probably have a decent idea of what sites you don't want your child to look at in the first place, but there are numerous plugins and services that will help prevent your child from visiting any questionable sites.
No filter is perfect, but it's a good bet to go for a browser plugin like WebFilter Pro to do most of the work for you.
Set up family safety (Windows)
If you want to take the filter idea one step further Microsoft has a programme which allows you to get reports on your child or children's web activity. By installing it, you will be able to monitor both their web activity and what they're doing on their computer.
While it feels like technology moves at a rapid pace, things don't change at as fast as you think.  If you take the time to learn the basics behind each service and stay vigilant, it takes a lot of the guesswork out of it.