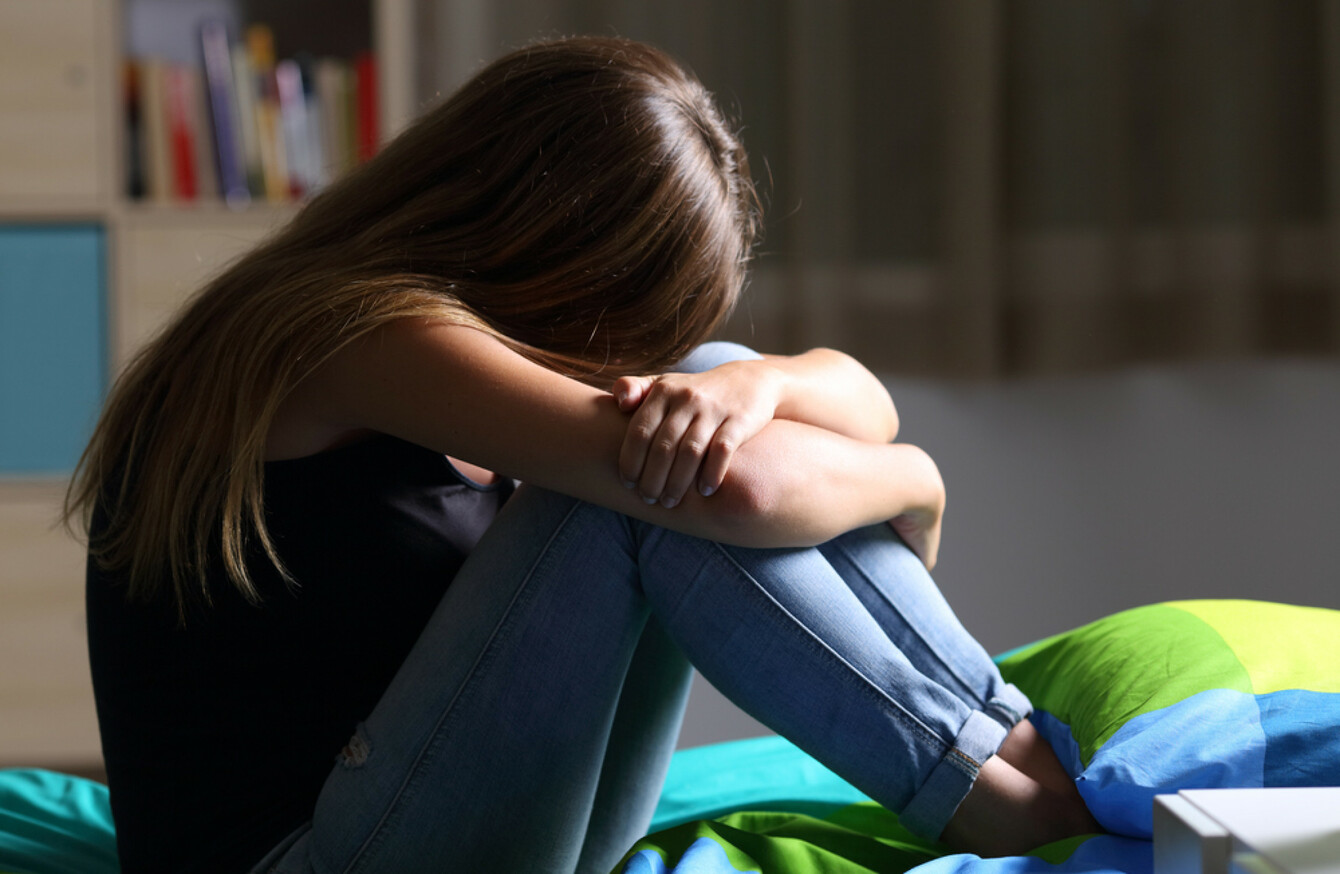 Image: Antonio Guillem via Shutterstock
Image: Antonio Guillem via Shutterstock
A SUPPORT GROUP for people who were sexually abused as children has said that it's concerned about how allegations of abuse are handled by the State.
In its 2016 annual report launched today, One in Four said that of its 12 clients who agreed to give a full statement of the alleged abuse, eight of these statements were either not investigated or were deemed "unfounded" by Tusla, the Child and Family Agency.
Of the other four statements, three investigations are ongoing and one case came back as "founded", resulting in the sexual offender being monitored.
One in Four has expressed its concern over the way in which allegations are handled by the State's child and family agency.
We are extremely worried that dangerous sex offenders may be continuing to abuse children even though we have brought them to the attention of Tusla.
Our clients are adults who were sexually abused as children, but we know that sex offenders generally continue to abuse until they are caught.
The father who abused his children may now be abusing his grandchildren: the teacher who abused one generation may now be abusing the next.
In response to those comments from One in Four, Tusla said that although it acknowledges One in Four's significant number of notifications in 2016, "we refute the assertion that we did not investigate eight allegations".
Jim Gibson, Chief Operations Officer said:
Where a person makes an allegation and decides not to engage with social work staff regarding the assessment, Tusla staff proceed on the basis of the information available and follow through as appropriate.
"We cannot, however, compel people to make a disclosure against their wishes."
He added that a "service improvement plan" was being developed to manage retrospective allegations, as many social workers are not trained to deal with this specific area.
Tusla added that it has a legal responsibility "to assess the likelihood of any current or potential future risk to children". It said that there are many cases where an allegation cannot be substantiated but "Tusla remains involved to ensure a child is protected".
…a finding of 'founded' is not the only basis for Tusla to provide a service to a child and family. The same set of obligations fall upon Tusla with regard to conducting assessments of retrospective allegations of child sexual abuse.
Tusla says it received 47,399 referrals to child protection and welfare services in 2016.
One in Four's executive producer Maeve Lewis told TheJournal.ie that it was "woefully under resourced" and there were "great inconsistencies" in child protection procedures across the country.
The support groups report also states that suicide attempts were common among the people who met with One in Four in 2016.
"Our waiting list for counselling is currently closed as there are over 60 people waiting for an appointment," Lewis said.
In 2016 we met 94 new clients and 43 of these had attempted suicide at some point in their lives.
#Open journalism No news is bad news Support The Journal

Your contributions will help us continue to deliver the stories that are important to you

Support us now
"It is a huge concern that we cannot respond immediately to people who ask for our help. We are constantly worried that the people we cannot meet may be at risk of taking their own lives. This is a tragedy waiting to happen."
In 2016, One in Four provided counselling to 143 adult survivors of child sexual abuse, and 53 family members. Their officers also helped 646 people to engage with the criminal justice system and to make child protection notifications.
One in Four said that its clients had a "very good experience" with gardaí, but described the criminal court proceedings as "demeaning, humiliating, and re-traumatising".
"One client is now having flashbacks, not to the sexual abuse, but to being cross-examined in the witness-box," Lewis said.
Of the 91 child protection notifications that One in Four made to Tusla, in 79 cases clients choose not to meet a social worker, which One in Four admitted made it "very difficult to investigate without a full statement".
In a global study of healthcare systems, one of Ireland's lowest scores was on its prevalence of child sex abuse, where it scored a 33 out of 100.