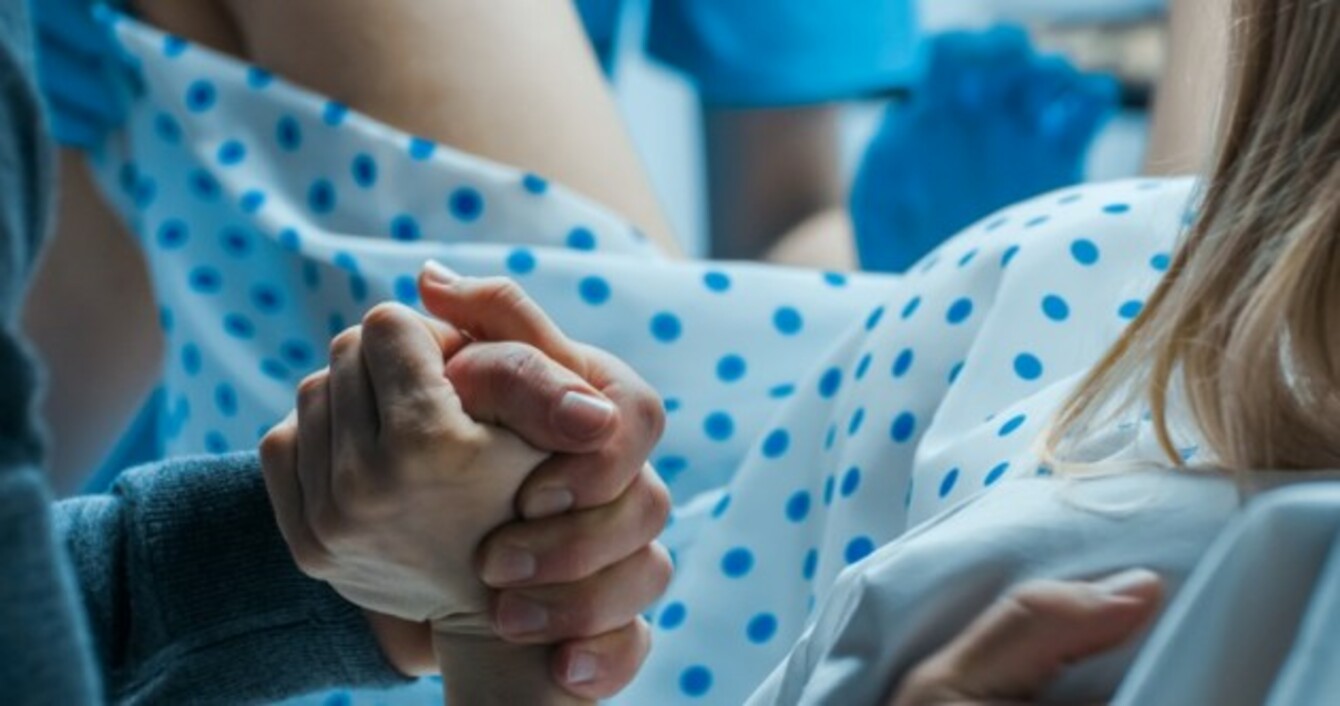 Image: Shutterstock
Image: Shutterstock
WHEN IT COMES to parenting a newborn or a young baby, everyone's just figuring things out as they go. That's why it can be so helpful to hear how other mums and dads are getting through the mess of it all, from the first nappy change to the countless sleepless nights.
Our Newborn and Baby Parents Panel is made up of parents and parents-to-be, all raising little ones aged up to 24 months. 
This week we asked the panel:
What's one thing you wish you'd been told about childbirth before it happened?
Here are a few of the best responses….
Hair-styling skills will come in handy: To the dads/mums/ birthing partners out there, learn how to properly pin hair back/up before actually being in the middle of labour. The last thing a labouring woman might want is hair in her face and to have to fix the pin you put in wrong, leaving more hair in her face.
– Jess Mushanski
There is a magic codeword, and it is 'poo': After hours of the nurses telling me I was 'not in labour' yet, I remember finally, beseechingly, asking could I go to the toilet as I felt I needed to poo. That was obviously the magic, simple, previously unknown, torturously basic password I needed to the labour ward towards which I was rushed at breakneck speed, to deliver my beautiful, healthy boy within minutes.
- Meg Mac Mahon
Your C-section date is not set in stone: I had a scheduled Caesarean section due to a number of risk factors associated with my health. However I didn't prepare myself for being admitted two days earlier than scheduled! At a routine check with my consultant, he could see that my baby was in a transverse position, meaning if my waters had broken outside hospital there was a very high risk for the baby, as the umbilical cord would come out first. I had fallen into a false sense of security because I had a scheduled date at 39 weeks, and simply wasn't prepared for this kind of scenario.
- Sarah McGinley
Find out your hospital's overnight guests policy before you go in: I was induced at 8pm on a Sunday evening and my partner was sent away around 10pm. I spent the next two nights alone and in pain, my partner only able to be with me during the day. Then on Tuesday night at about 9.30pm our little man arrived, and a few hours later my partner was again sent away. I wish I'd known this sooner as I found it very emotional having to say goodbye to him.
- Martha Mernagh
You could end up spending the majority of your labour at home: The part I wasn't prepared for was being sent home by the hospital staff to progress the labour on our own. My wife was in a lot of pain – I realised that I needed to be the responsible person here, despite having no skills apart from back rubbing. I wish I had been more prepared mentally for this – in my head I had thought once she'd go into labour we'd head straight to hospital and stay there. There can be vomiting at this stage, so I would have had a bucket and some towels handy too.
- Kevin Sheridan
It all takes a long, long time (try 30 hours): I wish I'd known the duration the childbirth takes, from the waters breaking to holding your newborn. At the beginning of week 38, Lisa's waters broke on a Monday at 8pm. We thought we'd have our new baby by the next morning. We were wrong. Our baby was born in the early hours of Wednesday, 30 hours after Lisa's waters broke.
- Alex Quinn
#Open journalism No news is bad news Support The Journal

Your contributions will help us continue to deliver the stories that are important to you

Support us now
Don't forget about your glasses: I wish I'd asked for my glasses back sooner instead of lying there after my C-section looking around a blurry room for my newborn twins!
- Sinead Mullins
Nerves beforehand are useless: I was very anxious during my pregnancy about childbirth. In the end, the fear and anxiety diminished when it was actually happening. I surprised myself at how well I coped, even though not everything went to plan (I had to have an emergency C-section and I didn't get to hold my baby for a few hours)
- Julie Walsh
Moving around helps the contractions, big time: During the early stages of your labour, just keep moving! Use the shower on the ward, go up and down the stairs, whatever. Just keep as mobile as much as you can, chanting the words "The contractions cannot be bigger than me, they are me!"
- Valerie Murray