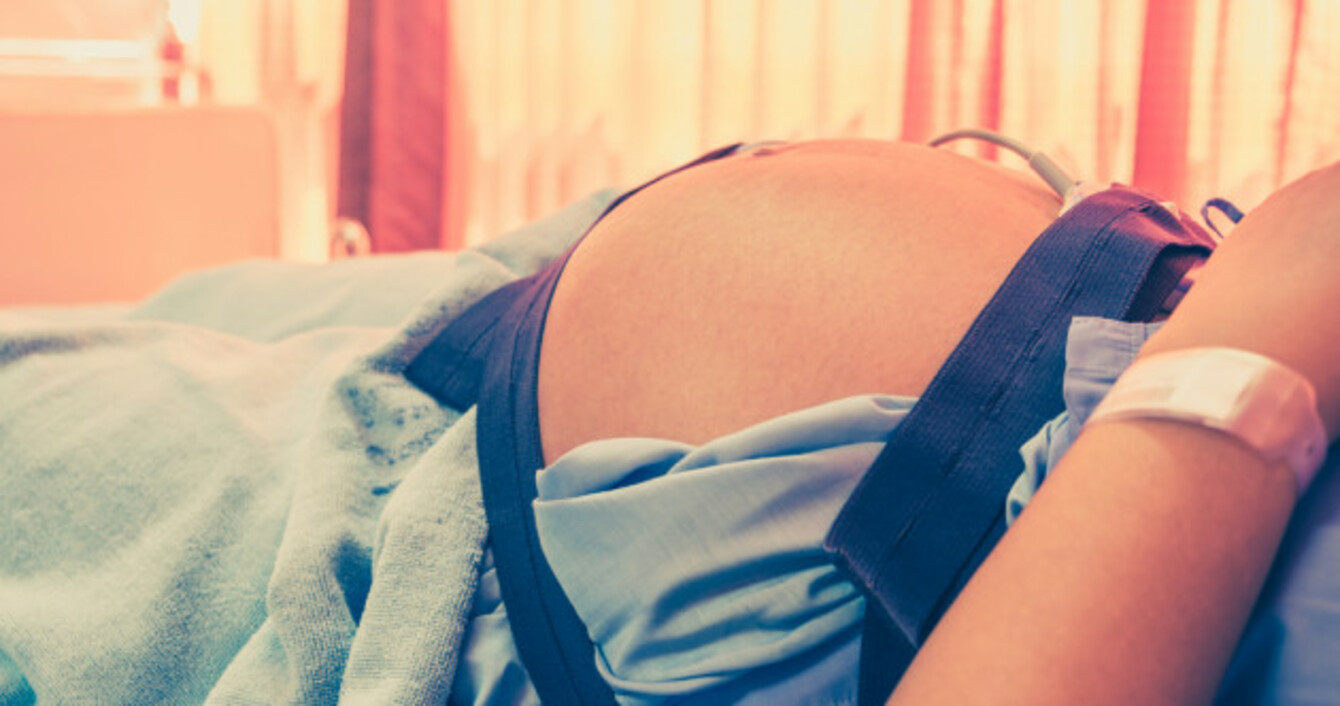 WHEN YOU'RE EXPECTING, you have one of two options when it comes to other people's birth and labour stories: entertain them or ignore them entirely. 
Me? I chose to ask all and sundry about their delivery exploits in a quest for reassurance. I can't say it worked, but it at least gave me a sense of what to expect and some ownership over the whole event. It's the best worst thing to ever happen to you.
If you feel safest when you're the one in control, the thought of someone else (a midwife, a doctor…) taking the driver's seat for your birthing process is a frightening thing. Below are some pointers every expectant mum should know going into the labour ward…
1. Induction contractions intensify VERY quickly 
This is one I was told about in advance, to be fair. My sister's friend, a midwife, warned me the day of my induction that the contractions could become very intense, very quickly, and to "put a request in for an epidural ASAP" if I thought I might need one. Golden advice for someone with a low threshold for pain. 
2. Speech goes out the window
In the pre-labour ward, I asked a nurse how I'd know if I was having "proper contractions". She smiled, and said: "Well, you won't be able to ask that question for starters." She wasn't wrong. When your contractions are in full swing, all you'll be able to do is breathe, or emit a guttural groan you've never heard come from a human before. 
3. Prepare for long implements
The technical term is "amniotic hook." If, like me, your waters don't break even after labour starts, you'll soon know all about amniotic hooks. Straight ones, curved ones… luckily they look more frightening than they are and they won't hurt you. 
4. It's okay to ask questions
During labour, I was only 2.5 centimetres dilated when I got an uncontrollable urge to push. One midwife told me to breathe through it, but I felt something wasn't right so asked for a second opinion. It turned out my gut instinct was correct, and the second midwife soon solved the issue by changing my position. Don't be afraid to speak your mind. 
5. Yeah, you'll probably poop
Have you heard the midwives saying, "Push down towards the floor" or, "Push down towards your bottom" on One Born Every Minute? What they really mean is, "Try having quite a substantial poo". Should you follow through, the midwives will swipe it away in seconds. You're pushing a person out into the world – who gives a crap if you're having a crap? 
6. Maternity wards won't win any points for decor
During our antenatal tour of the maternity hospital, we were shown a lavender-hued Domino birthing suite, complete with recliner, fitness ball, bed, and an array of items to bend oneself over during labour. On the day itself, I was wheeled into somewhere less lavender, more Little Shop Of Horrors – white paint peeling from the tiles, stained/missing roof tiles, the lot. But to be honest, you will not really care where you are. All you will care about is breathing. 
#Open journalism No news is bad news Support The Journal

Your contributions will help us continue to deliver the stories that are important to you

Support us now
7. The pain is part of the process (unfortunately)
Try to remember that every contraction, every dry heave, every push, and every covert defecation brings you closer to meeting your new kiddo. Try your very best to trust that your body knows what it is doing, and that the baby will come out eventually. 
8. It's a few inches, not a million miles.
In theory, you only have to move the baby approximately five inches to deliver it safely. It may feel like a million miles at the time, but you've got this. So no matter what you're experiencing, it will end.
9. When it's over, seek out a sports cap bottle of water
Why? You can use it to ease the pain of peeing post-birth. If you've had a vaginal birth, the last thing you'll want is a load of urea stinging your intimate areas. Squirt water from the bottle on yourself (douching, as the Americans call it) while weeing to ease any stinging.
Fancy winning a €160 voucher to spend on the new-in autumn kids' clothing range at Aldi? Enter right here – and don't forget to subscribe to our Family Magazine newsletter below for more updates.