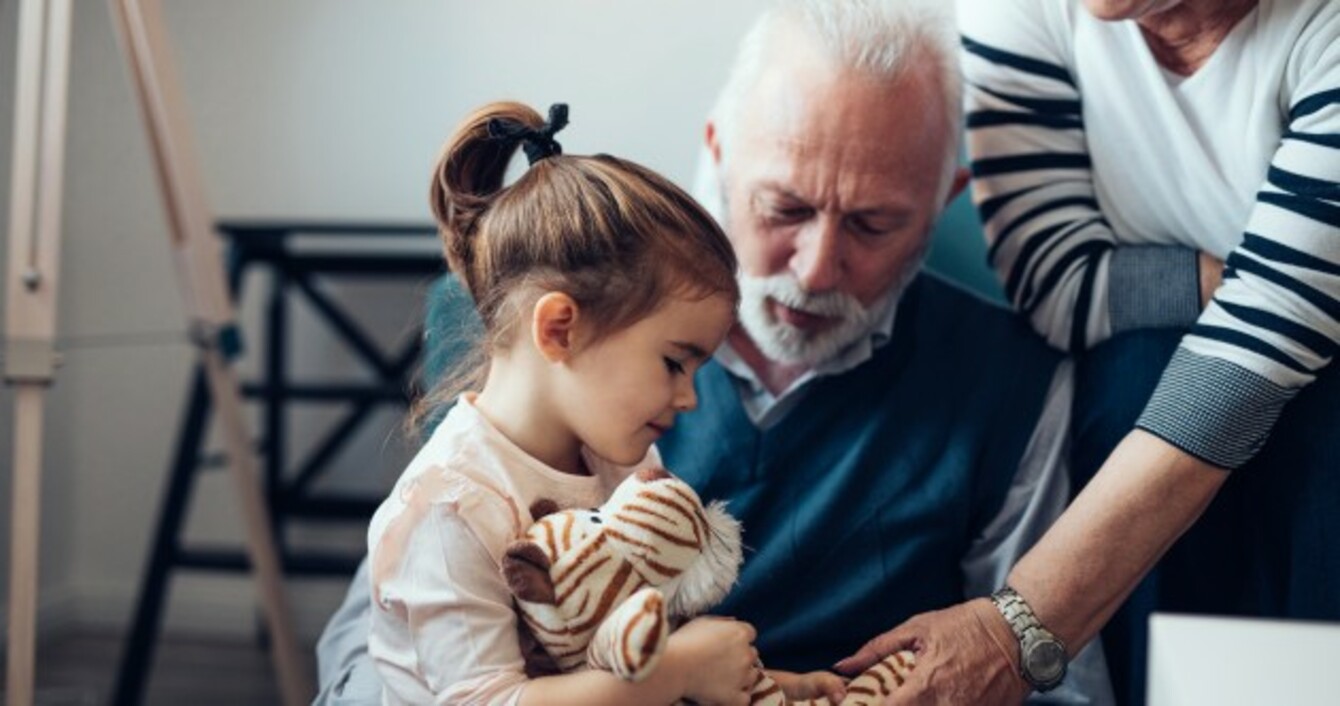 Image: Shutterstock/bbernard
Image: Shutterstock/bbernard
CHILDCARE. WHEN IS it not a contentious issue?
Whether it's sourcing childcare, paying for childcare, or trying to spin all the plates that come with childcare, it is always a tricky juggling act.

There are those who holler, "Why did you have kids if you can't look after them?!" And while that could be considered a valid point, it's also a societal issue. We are an increasingly aging population, which is why bringing young people into a community is important – who will look after us in our dotage? Robots? Maybe, but that's a conversation for another day.
Unfortunately, Ireland hasn't moved as quickly with the times as the likes of Germany or our Nordic counterparts, which have a range of affordable government subsidies in place to help families balance childcare more easily. While things are progressing, thanks to the ECCE and the newer Affordable Childcare scheme, the necessary supports still aren't solid when it comes to catering for the new normal – a double income family with two parents who work outside the home.
Is there a preferred scenario when it comes to childcare in this day and age? Or is it simply a case of the grass always being greener on the other side? I asked working around Ireland parents to find out.
We do a mix of everything: While it's expensive, and confusing at times, it's not nearly as pricey as it could be. My three kids spend one day with my parents, two days in creche/after school, one day with his parents, and (theoretically) I work a four day week. In actuality, it's four days in the office and one day working from home while the kids run rings around me. To be honest, it's always a bone of contention as himself heads off to work as normal, while I'm the one who has to constantly orchestrate the childcare situation, the lunches, the pick ups, drop offs, all while also working (again, theoretically) full time and earning a similar wage.
- Rachel
For now, we have the luxury of free family childcare: People always look at us enviously when we gripe about having too many family members vying to look after our baby son. He is the first of the grandkids, so our respective parents are competitive when it comes to looking after him. My brother now has one on the way, so we'll see if that's still the case in a few months – or will it open a new level of rivalry altogether? It's something us siblings don't need any help with, if I'm being honest! At least, for now at least, we have the luxury of free childcare.
- Jason
I had no option but to become a work-at-home-mum: My mum and dad died decades ago, and my partner's parents are infirm and live miles away, so they would be unable to help much anyway. That makes childcare is a real issue for us. We spent a small fortune on childcare when our youngest was around 18 months old, but it was counterproductive as he was sick every three weeks. He spent more time sick at home than in there. So, given the lack of support on a personal and state level, I'd no option but to become a work-at-home-mom, which brings its own issues. Overall, it was the best move for us, but it's not sustainable. You can only pretend to parent while your head is stuck in a laptop for so long!
- Dee
At least we're not paying for full-time childcare: I'm not entirely sure what the childcare situation is, there seems to be a different in-law being drafted in every second week! I've to be in the office really early and home late most nights thanks to the massive commute. As a family, we're all frazzled most of the time, but at least we're not paying for full-time childcare.
- Sam
We were lucky to get places in creche: Given that we don't have family living in the locality, we're paying full-time creche fees for our six-month-old and our 2.5-year-old and it's amounting to €1600 a month with the sibling discount. We were lucky to get those places as well; we put their names down before they were both born. Spaces are so limited where we live.  
- Noel
We pay a relative – only to be undermined: My partner's sister looks after our son, but it's not ideal. We're grateful, and we pay her the going rate, but she doesn't exactly follow the dietary guidelines we've set in place. I know that sounds anal, but he does feel sick after eating gluten, so, to make things easier, we drop in pre-prepped meals for him, which she doesn't use. When either myself or my partner arrive to collect him, she's stuffing him and his cousins with spaghetti bolognese, cackling "Ooooh, don't tell yer mammy!" It's infuriating. Obviously, my other half is reticent to say anything as she's his older sister, and I'm not going to say boo as she is pretty frightening. Yeah. So that's our situation; paying top dollar to a relative only to be undermined.
- Simone
Family nearby give me a dig out: I'm a lone parent of two. Need I say more? If I didn't have family nearby willing to give me a dig out I'd be absolutely snookered when it comes to childminding. All the pick-ups, drop-offs, lunches, sick days, nativity plays, extracurriculars, it's intense. If it had to be summed up in one word, that word would be "relentless."
- Nic
Do any of the above scenarios sound familiar? Or is your childcare setup entirely different? Feel free to share in the comments below.