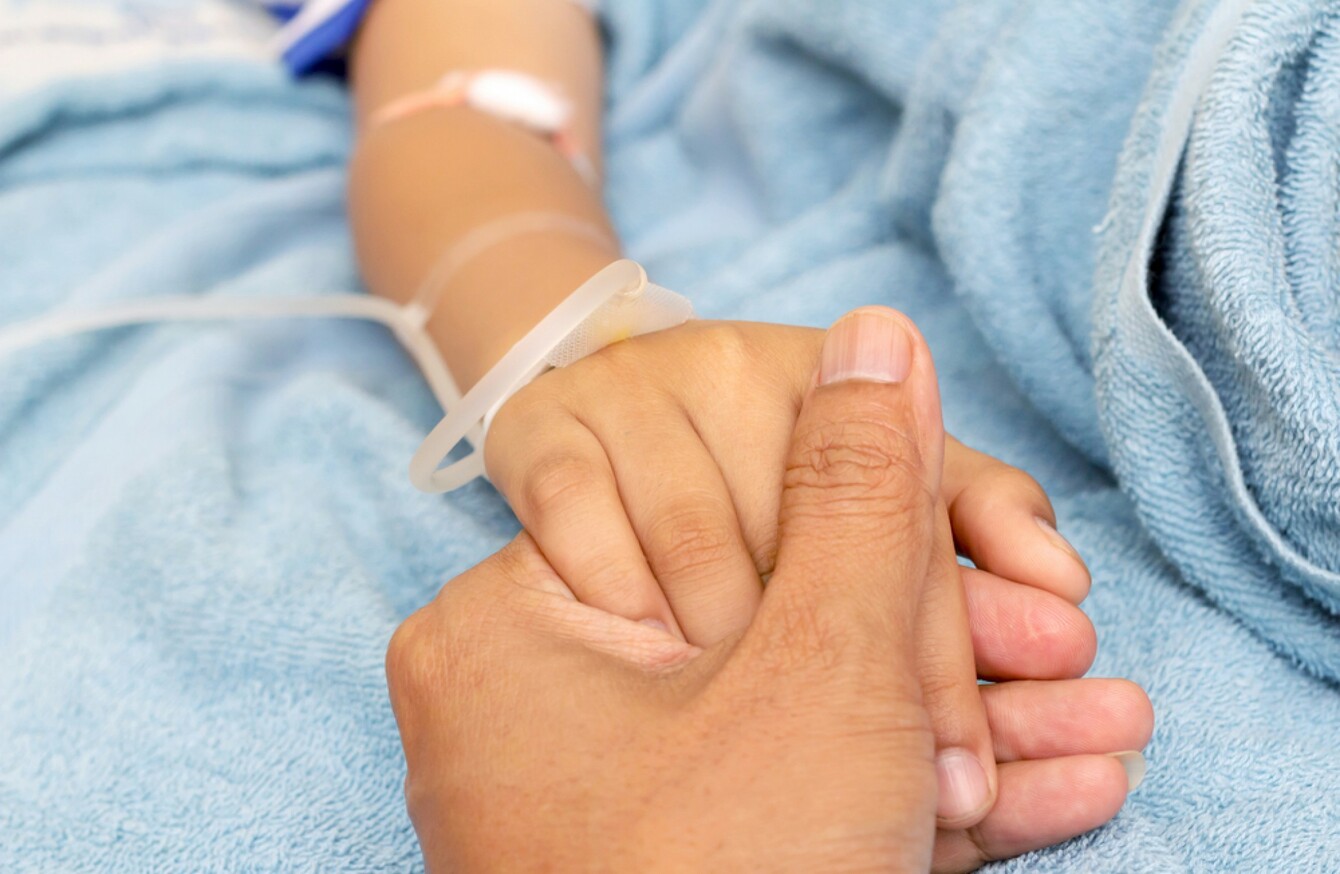 Image: Shutterstock/sumroeng chinnapan
Image: Shutterstock/sumroeng chinnapan
THERE HAVE BEEN major reductions in deaths from childhood cancers thanks to improving treatment methods, a new report revealed today.
The latest publication by the National Cancer Registry found that childhood cancer death rates have declined significantly and substantially since the mid to late 1960s, by on average 2.5%-3% per year.
In Ireland, fewer than 25 children under 15 have died from cancer per year from the 1990s onwards, compared with 50-60 per year from the 50s to 70s.
Between 1994 and 2014, there was an average of 137 cases of youth cancer diagnoses every year.
The biggest cancer groups in children, leukaemias and lymphomas, show no significant trends in incidence, according to the report. However, tumours of the brain showed a significant increase from 1999 to 2014.
Diagnosis
Of the 2,873 patients aged 0-14 diagnosed with cancer during 1994-2014, 2,289 were still alive at the end of 2014. The majority of survivors had been diagnosed with leukaemias or cancers of the brain or nervous system.
Professor Kerri Clough-Gorr, director of the National Cancer Registry said that although childhood cancers are rare, their impact on families is high, and the potential loss of years of life averages much higher than for adult cancers.
She said: "Monitoring of trends in these cancers is therefore important.
While incidence appears to be increasing, the consensus internationally is that this may, to a large extent, reflect improvements in diagnosis.
"Treatment improvements have led to marked reductions in mortality from childhood cancer, but further work is needed to follow-up the growing numbers of survivors of childhood cancer, who may experience long-term health consequences related to their cancer treatment."