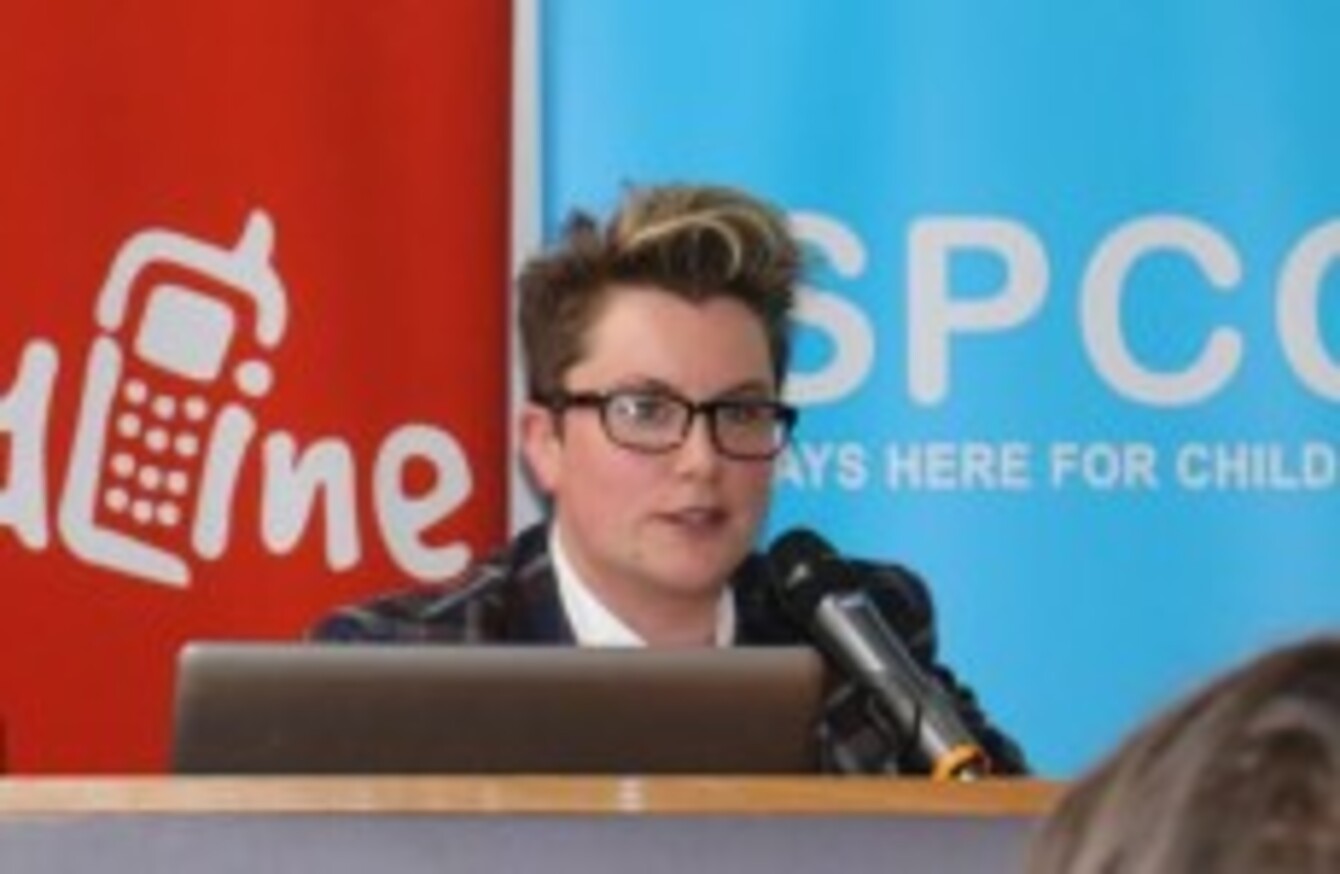 Image: Childline via Facebook
Image: Childline via Facebook
KATE BRENNAN HARDING says she was silent the first time she called Childline but that even planning to make the call made her life easier.
"I was abused from a very early age and the abuse stopped when I was 11."
Harding told TheJournal.ie that Childline allowed her to 'talk to somebody before unleashing it on my family and before creating such an upheaval'.
"This was back in the early 1990s and the phone number had been advertised in my school. It took me ages to call them and even the planning of when I was going to call made life easier for me. I was really living in a world of psychological abuse.
"What's very important nowadays, is that people are free to talk about it and it's not so stigmatised.
Yes it takes courage to talk about it but also it's about how people view you when you say it. There's the fear of becoming 'the abused one'.
"The fact I was able to make that call and have someone at the end of line hear me…I couldn't put words on what was happening to me so I tried to explain and they got it and that made such a difference to my life."
Not just children from disadvantaged backgrounds 
Childline released figures for 2014 this week which showed that it answered 1,200 calls every day last year. The Childline press conference heard:
It has been 27 years and some things have changed but some things are still the same. Children are still being neglected and abused. Children are still cowering in their beds calling us at night.
Harding added, "It's really important that people realise it's not 'other people's children', it's not just 'from a bad estate' or 'from a rough school'.
"It's not only happening in certain areas. It happens everywhere and it's horrible it happens everywhere but the more children we listen to, the more voices we give power to than the better the future is for those children and the better our society is."
#Open journalism No news is bad news Support The Journal

Your contributions will help us continue to deliver the stories that are important to you

Support us now
Helping to heal 
Brennan said she is happy to talk openly as a person who used Childline when she was 11. "It's very important to see the person behind it."
She described how after the she did an interview with Ryan Tubridy on 2fm, "A man in his 80s called Childline who had never told anyone he was abused."
"I helped him as a kid, I know he's 80 now but it's like … that's something else, that's powerful. So that gives me that, 'I'm going to keep talking about it'.
If I don't do it- if I live in victim than other people can't see victory.
"I'm neither victim or survivor. I was abused. I call myself a victor sometimes because everyday is a victory over it."