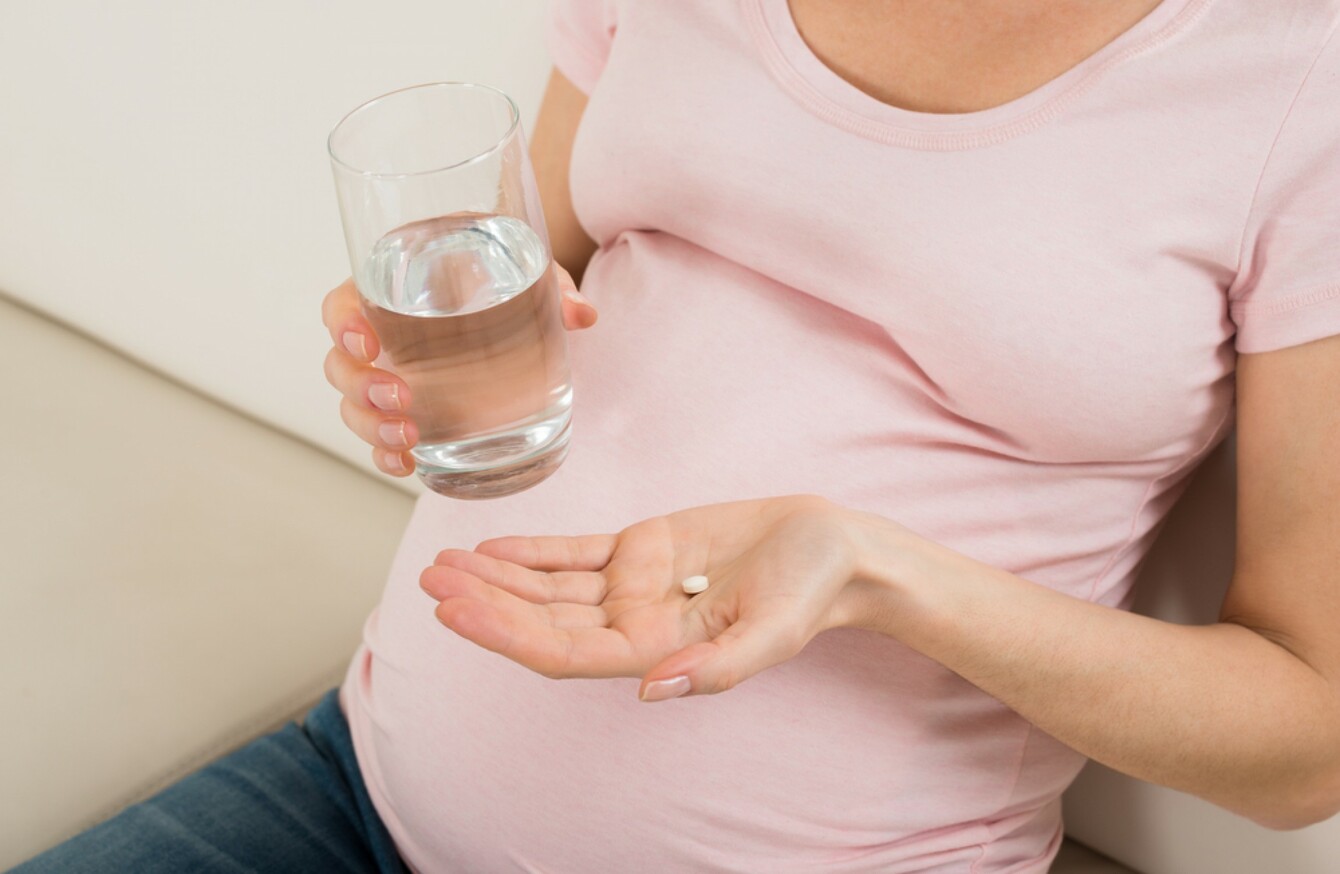 File photo
Image: Andrey_Popov via Shutterstock
File photo
Image: Andrey_Popov via Shutterstock
CHILDREN EXPOSED TO antidepressants during pregnancy are at a slightly higher risk of having autism than children of mothers with psychiatric disorders who were not treated with antidepressants, according to a new study.
The researchers have stressed that the risk of autism was small and therefore the results should not be considered alarming.
In Europe, 3-8% of pregnant women are prescribed antidepressants during pregnancy.
Several studies have previously reported associations between antidepressant use during pregnancy and autism in their children. However, it is not clear whether this is due to the illness, antidepressant drugs, or other unaccounted for factors.
According to the researchers, such factors – known as confounding – can introduce bias and affect the results of a study, making it difficult to draw firm conclusions about cause and effect.
To minimise the risk of confounding, and better understand the reasons behind the association, a research team at the University of Bristol applied a range of methods to a large Swedish population.
They looked at data from 254,610 people aged 4-17, including 5,378 with autism, living in Stockholm between 2001 and 2011.
All of those studied were born to mothers who didn't take antidepressants and who didn't suffer from any psychiatric disorders, mothers who took antidepressants during pregnancy, or mothers with psychiatric disorders who did not take antidepressants at all during pregnancy.
Of the 3,342 children exposed to antidepressants during pregnancy, 4.1% (136) were diagnosed with autism.
This was compared to 2.9% (353) of 12,325 children not exposed to antidepressants whose mothers suffered from a psychiatric disorder.
The authors of the report said:
It is important to continue investigation of possible underlying biological mechanisms that could help us better understand the aetiology of autism.
There was no evidence of any increased risk of autism in children whose fathers were prescribed antidepressants.
#Open journalism No news is bad news Support The Journal

Your contributions will help us continue to deliver the stories that are important to you

Support us now
The outcome of the results 
The authors of the study stressed that it was important to note that over 95% of women analysed who took antidepressants during pregnancy did not have a child with autism.
Even if the association between antidepressant use and autism is 'causal', just 2% of cases would be prevented if no women with psychiatric disorders used antidepressants during pregnancy, according to the researchers.
Diana Schendel of Aarhus University in Denmark says the findings of this study "should be viewed through the kaleidoscope of possible causes of autism".
She said that the "reassuring study message" that more than 95% of women in the study who took antidepressants did not have a child with autism was significant.
Although such a small risk within the population might seem too high from an individual's perspective, Schendel said:
It must be carefully weighed against the substantial health consequences associated with untreated depression.