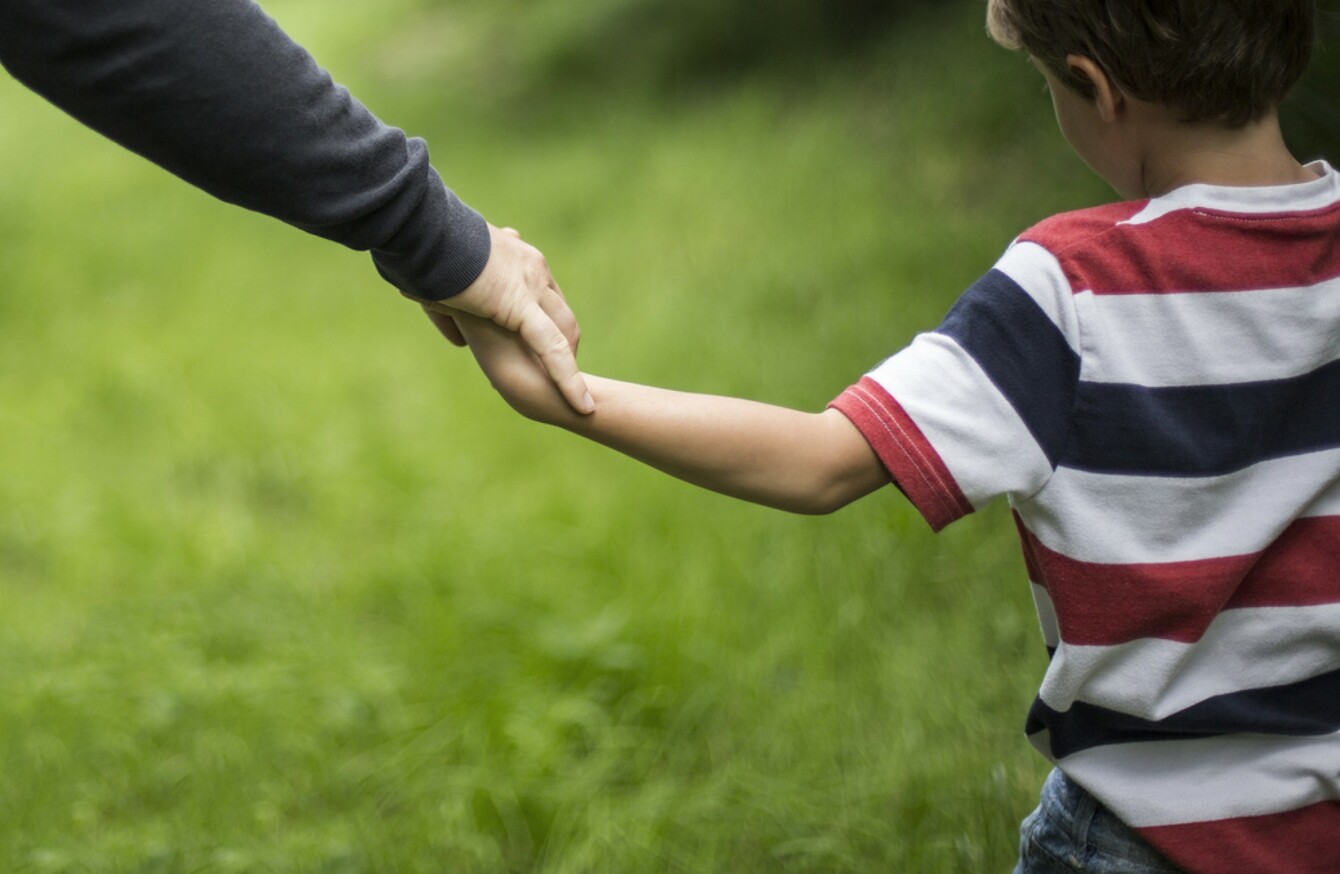 A COUPLE WITH a young son with severe autism and a number of developmental issues has called for more support from the government to help them live day-to-day.
Edel Dooley and her husband Anton from Swords in Dublin spoke this morning on RTÉ's Today with Sean O'Rourke about their eight-year-old son Jacob.
Jacob has severe autism and a number of developmental issues and disabilities.
He is non-verbal, has PDDNOS, mixed expressive receptive language disorder, an intellectual disability and is doubly incontinent.
Speaking today, Edel said that her son can become highly agitated very quickly and is prone to regular violent outbursts.
In one incident, she described Jacob's reaction when he learned that carers were coming in to look after him for a short time.
"He knows when the carers arrive that mommy's going somewhere else… When they arrived yesterday we were singing songs, playing clap handies, having a great laugh," she said.
And as soon he heard the carers he dug his nails into my neck and he bit down on my head. And it took three of us to get him off me.
Edel said that as Jacob is non-verbal "he can't express his feelings and he can't cope with these overwhelming feelings this is how he expresses it".
Edel and Anton said that Jacob had also attacked their two other children multiple times.
In another case, Anton took their two other children to Donegal for a break away from the house, leaving Jacob alone with Edel.
"I was strangled by Jacob while we were playing," said Edel.
"He pinned my arms down with his knees and he strangled me to the point where I almost passed out. He also pushed my down the stairs.
None of this is done in anger. He has no safety awareness. We were playing when it happened… I had no control over what he was doing, he's very tall, he's very strong, he's very healthy and I was very scared.
This occurred over the Christmas period and the couple said they then decided that they were "at breaking point" as a family and needed state intervention.
Appeal for help
Edel said she has contacted Children's Minister Zappone and Disabilities Junior Minister Finian McGrath, as well as the Taoiseach, but received little response or help.
The family receive some home care help during the week, but are on a waiting list for respite care.
Respite care for children with severe disabilities involves an organisation caring for the child for a regular set period of time (one night a week, for example) instead of the family.
Edel said they had done this with Jacob when the family lived in Canada for four years and had found it very helpful.
However, she said the family had been on a waiting list for respite for two years with St Michael's House. If they receive the care it will be for one night a month.
Edel and Anton called for more state support for themselves and people like them in similar situations. They said they loved their son dearly and just needed some assistance.
"He's an eight-year-old boy we love with all our hearts and I will not abandon him in a noisy, scary, unfamiliar place where he will not receive love and comfort," Edel said in a testament read out on air.
Edel said that it was clear that "the system is failing whole communities".
"Many of who have been in contact with us and fully support us in our efforts to shine a light on not only our situation but that of countless other families around the country.
Our son is not the problem… the problem is that the supports are not there.