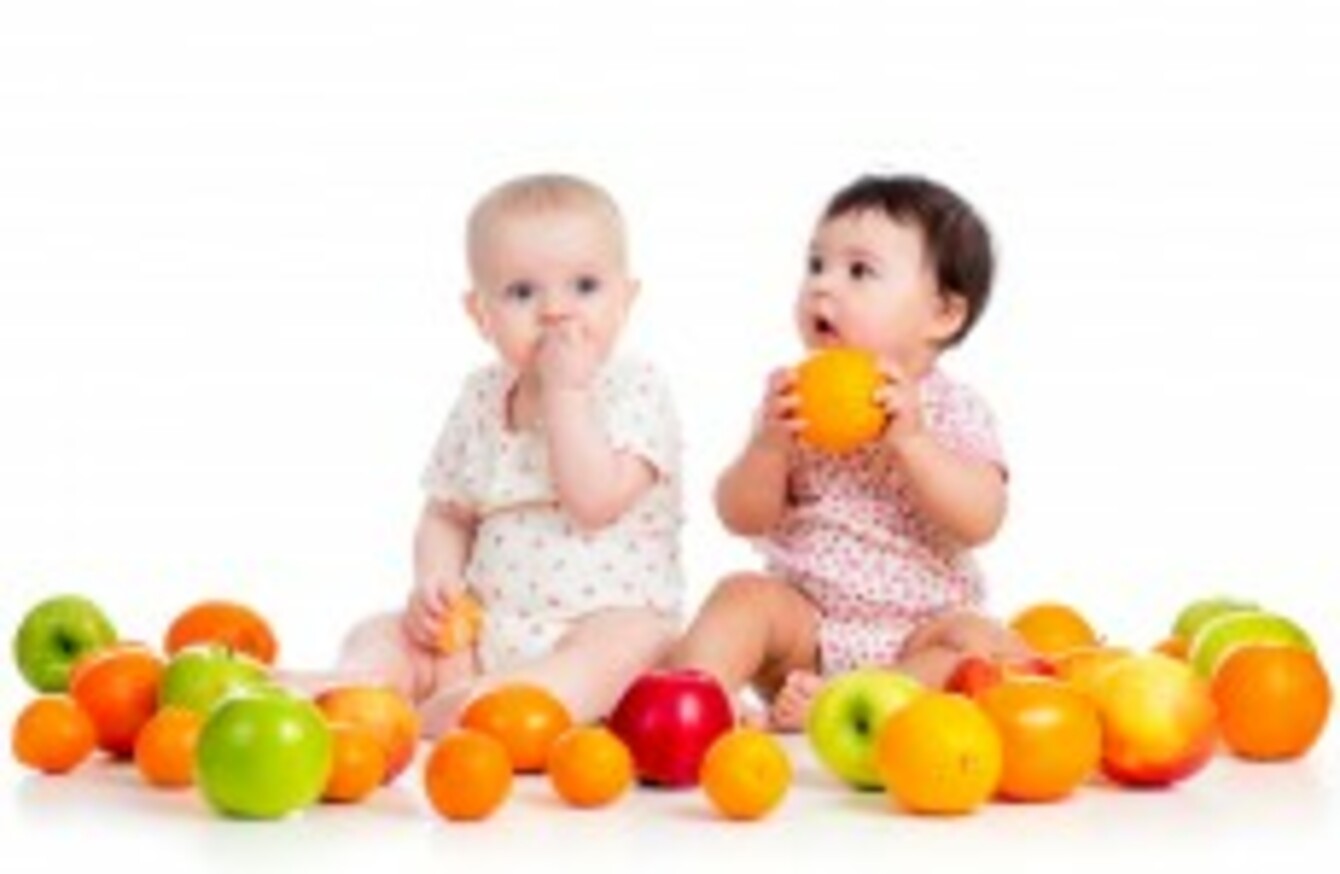 (File Photo)
Image: Shutterstock/Oksana Kuzmina
(File Photo)
Image: Shutterstock/Oksana Kuzmina
IRISH CHILDREN GOT healthier last year.
This is according to new research from all-Ireland implementation body Safefood, who have seen improvements in children's food and exercise habits.
It was also shown that awareness in parents about the association between excess weight in childhood and health problems in later life has increased.
Currently around one in four primary school children are either overweight or obese.
Healthier eating
Between 2013 and 2014 the consumption of water by children at mealtimes increased by 7% while the daily consumption of fizzy drinks fell by 5%.
There was a 4% increase in age-appropriate portion sizes being served to children alongside a 9% drop in the number of parents giving their children treat foods everyday. The number of parents discussing weight with their children increased by 7%.
However, despite the positive movement in the figures, the overall picture still shows some way to go.
The majority of children (62%) still do not consume water at meal times and only 16% of parents serve children age appropriate portion sizes.
Close to a quarter (24%) of parents still give their children treat food at least once a day.
Reaction 
These results mark the first year in a three-year, all-island campaign to tackle childhood obesity involving Safefood, the HSE and Healthy Ireland Framework in the Republic of Ireland and the 'Fitter Futures for All' Implementation Plan in Northern Ireland.
The campaign is based around making incremental changes to children's daily activities, including reducing 'screen time' to two hours a day and allowing their children plenty of sleep.
Speaking about the results, Minister for Health, Leo Varadkar, said: 
It looks like families are increasingly concious of how even small changes to children's diet and physical activity can make a big difference. I want to commend everyone who has made those small but significant change to their diets and lifestyles.
The results were also welcomed by the head of health promotion and improvement with the HSE, Cate Hartigan, who said, "this campaign helps answer the 'why' and the 'how' for parents and helps them make sense of what is a complex problem of modern day living."
The poll was carried out by Millward Brown in conjunction with Safefood and carried out face-to-face questions with 919 parents with children aged under 12 years of age.