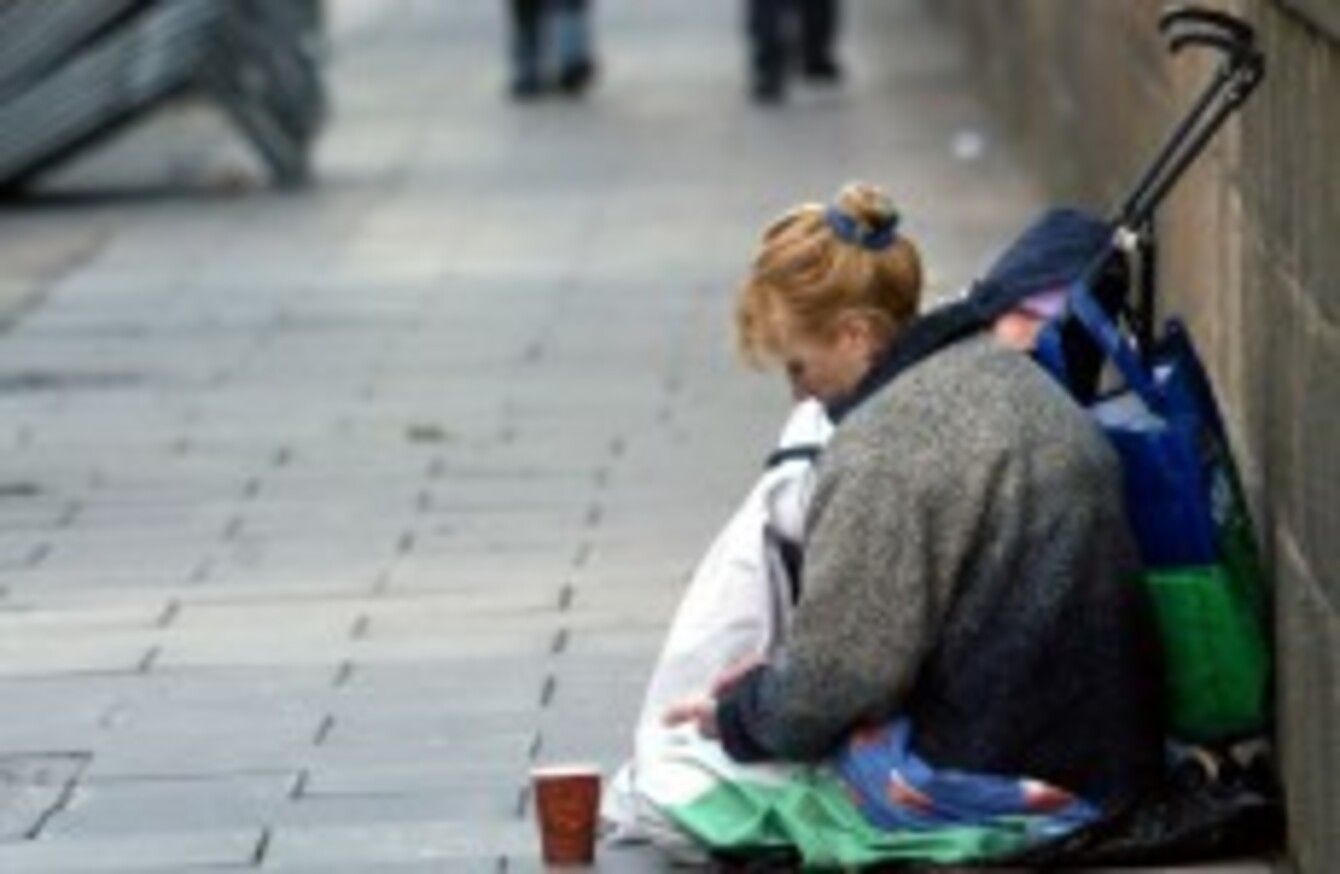 Image: Gareth Chaney/Photocall Ireland!
Image: Gareth Chaney/Photocall Ireland!
Updated 11am
HOMELESS CHARITY FOCUS Ireland has claimed that the government's failure to raise rent supplement payments will force more families onto the streets, with only five weeks left until Christmas.
Today the charity published new figures which show that another 45 families, with over 100 children, became homeless in Dublin alone last month. This means over 400 families have lost their homes in the county in the first ten months of this year – and that is just in Dublin.
Focus Ireland said many of these families are forced to live in "shocking conditions", packed into small hotel rooms.
"The impact on children is terrible and Focus Ireland believes this issue really is a child welfare crisis when you see where these children and their families who are homeless are forced to live," it said today.
Focus Ireland Director of Advocacy Mike Allen said the government must raise rent supplement payments immediately to stem the rising flow of families and individuals becoming homeless.
Focus Ireland is the agency working with these families and we know first-hand the hardship these families face and that the single largest reason they have become homeless is because their existing rent supplement payment doesn't cover their rent. They run into arrears and lose their home. It cannot be denied that raising rent supplement would have prevented the majority of these families from becoming homeless
"Once they are homeless many of these families have been forced to live in hotel rooms – 5 or 6 people including children and babies squashed in to one room," commented Allen. "The problem is also raising its head in other cities around the country – Cork, Limerick and Waterford."
A spokesperson for Minister Buron said the issue here is supply and increasing rent supplement payments would not solve it.
"The latest Rent Supplement review is due in January, but it's a reality that when Rent Supplement limits are raised, rents in general increase too, placing pressure on everybody who rents," they pointed out.
Focus Ireland did welcome the fact that the government pledged some €2.2 billion in social housing investment over the next three years but said it will take at least 18 months until this investment delivers the first homes for people in need.