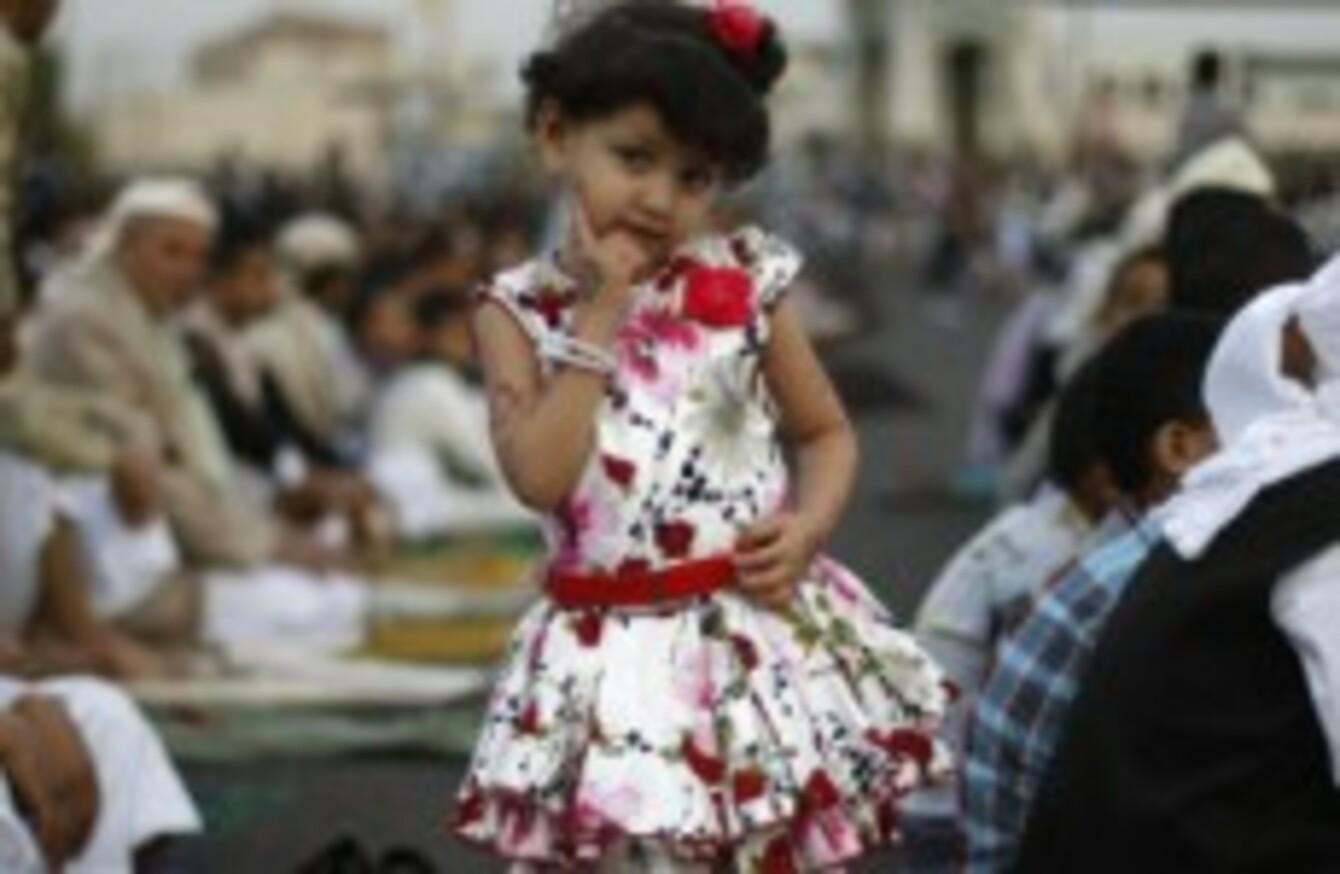 File Photo: A Yemeni girl poses for a photograph as she attends the Eid al-Fitr prayer with her father, in Sanaa, Yemen
Image: AP/Press Association Images
File Photo: A Yemeni girl poses for a photograph as she attends the Eid al-Fitr prayer with her father, in Sanaa, Yemen
Image: AP/Press Association Images
AT LEAST 77 children have been killed and 44 maimed since air strikes began in Yemen on March 26.
UNICEF says it believes that the total number of children killed is much higher, as the conflict has intensified over the past week.
Speaking from the Jordanian capital Amman, Yemen Representative Julien Harneis, said: "Children are paying an intolerable price for this conflict.
They are being killed, maimed and forced to flee their homes, their health threatened and their education interrupted.
"These children should be immediately afforded special respect and protection by all parties to the conflict, in line with international humanitarian law."
Across the country, over 100,000 people have left their homes in search of safer places to stay.
Messages are being broadcast on national media to alert children and parents to the dangers of unexploded ordnance, and how to deal with the distress caused by conflict.
"Conditions are very dangerous right now," said UNICEF's Dr. Gamila Hibatullah in Aden. "Hospitals are overflowing, and even ambulances have been hijacked."
UNICEF says the conflict is exacerbating the already precarious situation for children in one of the region's poorest countries.