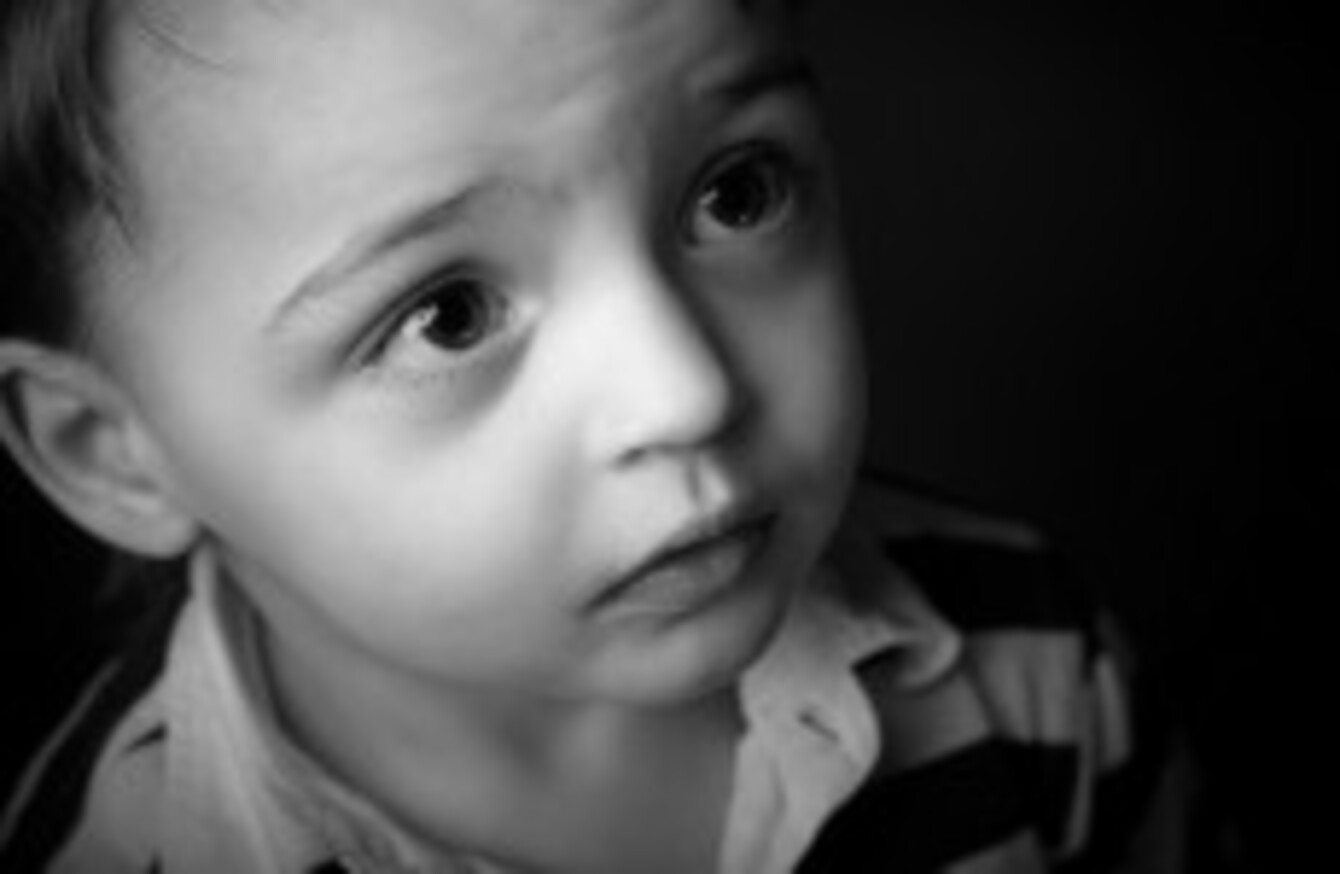 Image: boy via Shutterstock
Image: boy via Shutterstock
Updated 10.50pm
CHILDREN'S CHARITY BARNARDOS today highlighted the conditions that families are forced to live in because of the shortage of suitable housing.
Over 1,350 parents and children don't have a home of their own in Dublin and Barnardos are warning that thousands of children will be forced into homelessness unless we see a dramatic change.
CEO of Barnardos Fergus Finlay said, "Children are witnessing violence and drug use in some of these places.
"They're scared because they're living in cramped conditions surrounded by adults they don't know."
One 9-year-old child described his experience as scary:
I had to move school. I miss my old friends. I don't like where I am. It's scary. It's not fun and I can't play outside. I want to go home.
Fear
Fergus Finlay said that children are living in overcrowded places where parents have no access to cooking or washing facilities and children have nowhere to play, inside or out.
He said the most important thing in a child life is stability and these children are not getting that.
The housing crisis is forcing families into homelessness with children growing up in fear, uncertainty and isolation.
It was also pointed out that these conditions create huge social problems for the children and that homelessness, crime and prison could be their future unless something is done.
Barnardos' Project Leader, Emma Jane Nulty, explained that children are living in crisis and that it is now becoming their norm. She said this will have a huge impact on their wellbeing.
She explained how one child was worried because he believed Christmas wasn't going to happen for him as he was living in temporary accommodation. He told her that he didn't think that Santa would find him.
School life
Nulty said that "when families become homeless there's no time for planning and there's no time to prepare children".
People are left with the clothes on their back and maybe a uniform for the children.
During a press conference today, it was also pointed out that children are turning up to school hungry, wet and cold.
Some children commute up to two hours each way to get to school while living in temporary accommodation and in some cases that includes a 30-minute walk.
Action 
Barnardos is calling on the Government to act quickly to address the issue of rising rents, discrimination in the private rental sector, inappropriateness of emergency accommodation and the serious lack of social housing.
Finlay said:
The lack of investment in social housing in recent years, cuts to rent supplement and the rising cost of renting in the private market are creating a perfect storm for homelessness.
"We should have been able to predict and prevent this, indeed plenty of people have been shouting about it for a long time. It's about time Government started really listening."
Barnardos says that recent Government announcements of increased investment in social housing were welcome but that other measures, including "expediting the roll out of the Housing Assistance Payment and improving family friendly emergency accommodation must be looked at urgently".
He added:
While there has been some movement by the Government to address the housing crisis, the situation we're seeing now has been created by ongoing cuts to services and supports for the most vulnerable.
"If we're going to reverse the impact of the last few years, we need proper investment in housing services across the board and we need it now."
- First published 5pm