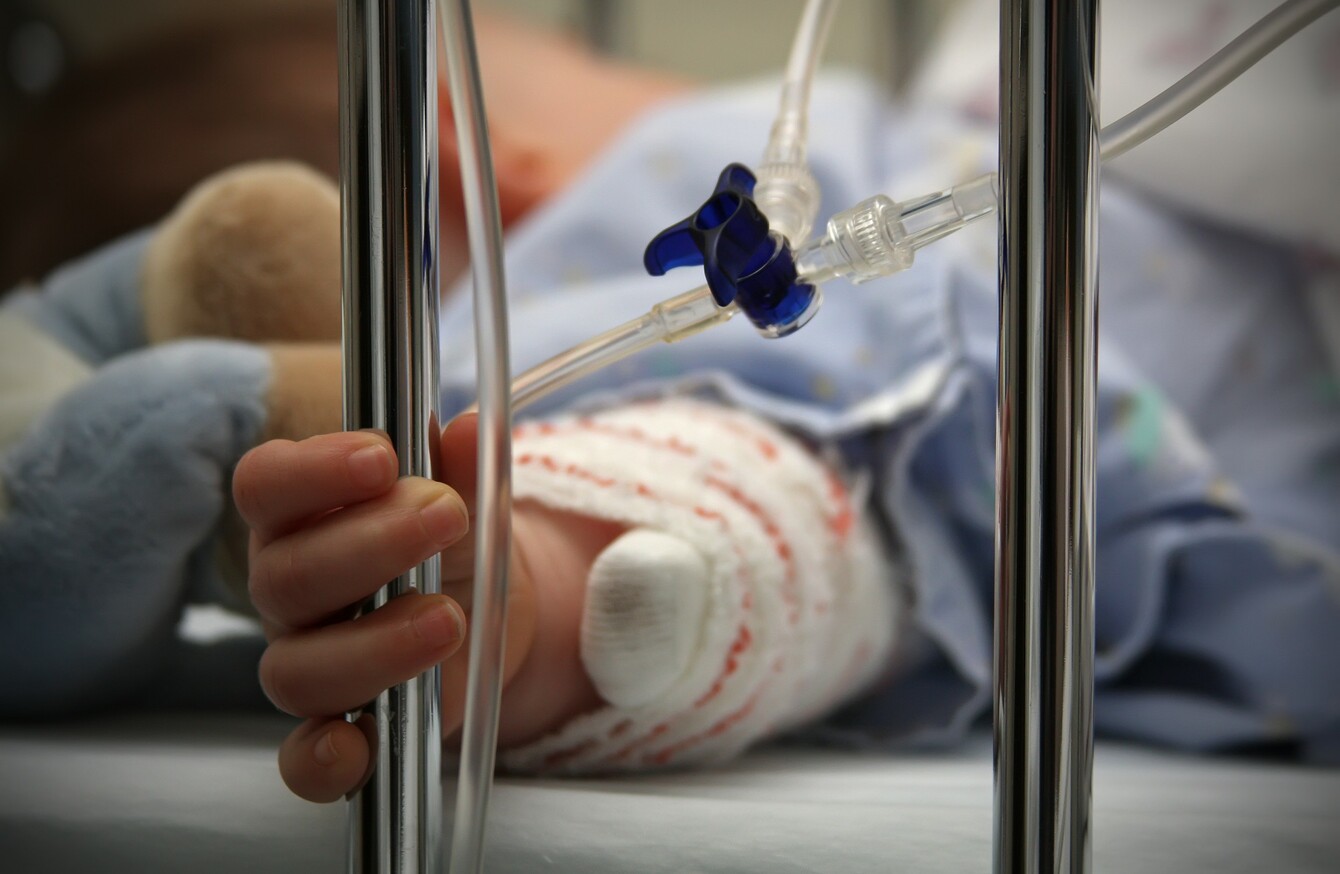 Image: Shutterstock/C. Vanrintel
Image: Shutterstock/C. Vanrintel
A CHARITY THAT helps to support children suffering from cancer has pleaded with the public for help, saying that it will be forced to close its doors by the end of the month if it doesn't receive donations soon.
Hand in Hand offers practical support for families with a child undergoing treatment for cancer. Founded in 2006, it employs two full-time workers and receives no government funding.
The kinds of services offered by Hand in Hand include domestic cleaning, laundry, childcare and family meals. It assisted over 45 families last year.
However, the charity has warned that due to small amount of donations it could have to cease operating by the end of the month.
"It's deeply upsetting that after ten years caring for families at the most terrible time in their lives that we have to consider closing the doors of Hand In Hand," said Director Paula Carroll.
"The services provided by the charity are a lifeline to families going through the traumatic experience of childhood cancer."
The charity said that a "lack of general support for children with cancer" has led to a high demand from families throughout the country.
The charity, which originally serviced the west of Ireland, went national last year opening its national centre in Galway.
"With various charities hitting the headlines for the wrong reasons in recent months it is understandable the public are sceptical about donating money," said Carroll.
"The entire board of directors give their time voluntarily and do not claim any expenses."
"We desperately wish the Irish public will respond immediately and generously so that we can save Hand In Hand and continue to offer much needed support to the families of children fighting cancer."
Anyone looking for more information or to donate can visit www.handinhand.ie.