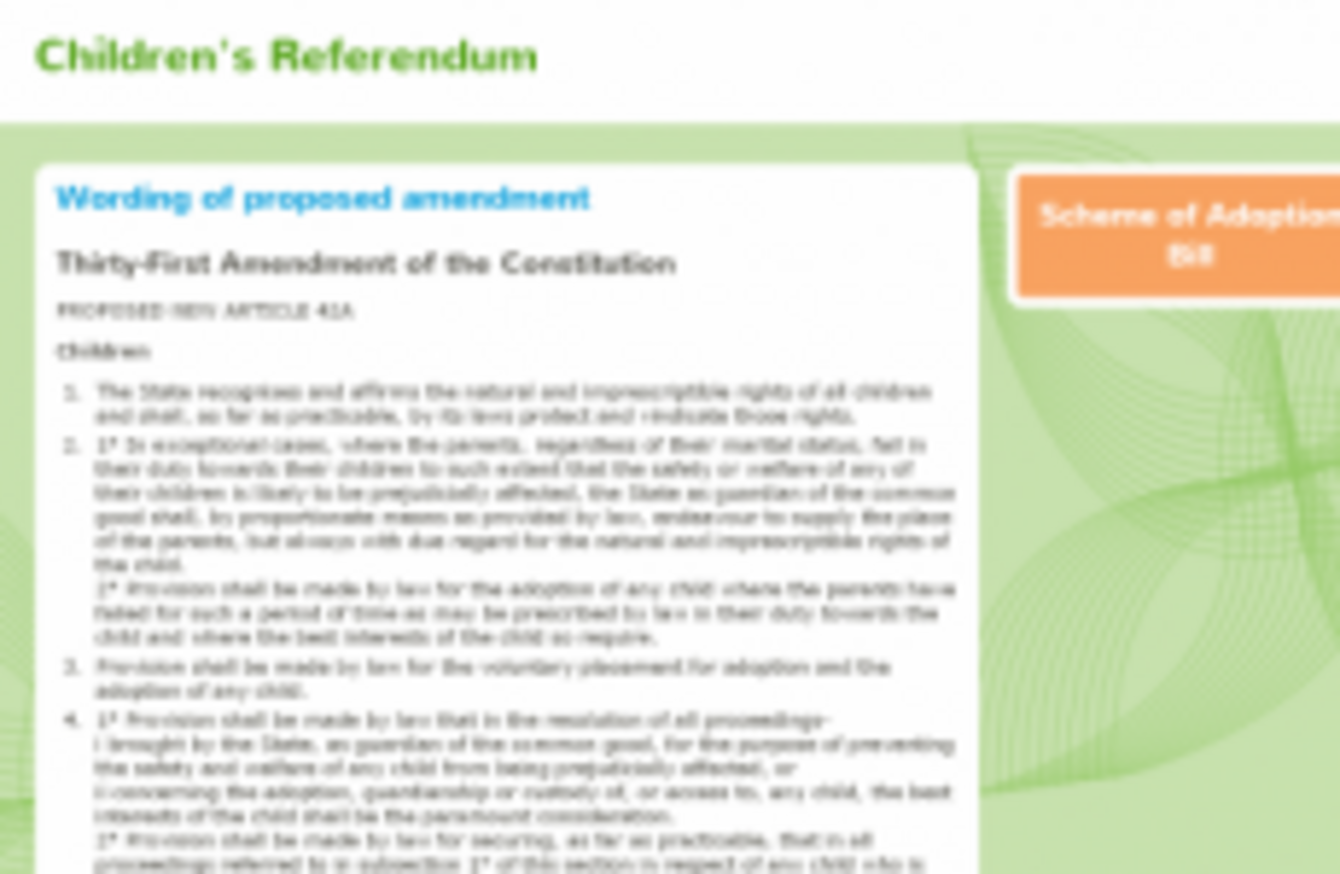 The site as it looked yesterday evening before it was taken down completely
Image: www.childrensreferendum.ie on 8 November 2011
The site as it looked yesterday evening before it was taken down completely
Image: www.childrensreferendum.ie on 8 November 2011
THE GOVERNMENT'S WEBSITE for the Children's Referendum, ChildrensReferendum.ie, is now completely offline.
A spokesperson for the Department of Children told TheJournal.ie that the decision was made not to have the site online following yesterday's Supreme Court ruling that the site, which was published by the government in September, was in breach of the terms of the 1995 McKenna ruling.
Yesterday, the website was taken offline within an hour of the Supreme Court ruling, but then restored in the evening with most of its content removed.
It contained only the text of the proposed new article 42A. However, the site has since been completely taken offline.
The Supreme Court had upheld a challenge against the informational site set up by the government, as well as a booklet distributed by the Department of Children and Youth Affairs, on the referendum. It found yesterday that the government had "acted wrongfully" in spending money on a website which was "not fair, equal or impartial".
The challenge came from Dublin resident Mark McCrystal.
While delivering the ruling, Chief Justice Susan Denham said she did not consider it "either appropriate or necessary" to grant an injunction ordering the government to remove the website, however.
Voting on the referendum will take place tomorrow, Saturday, as scheduled.