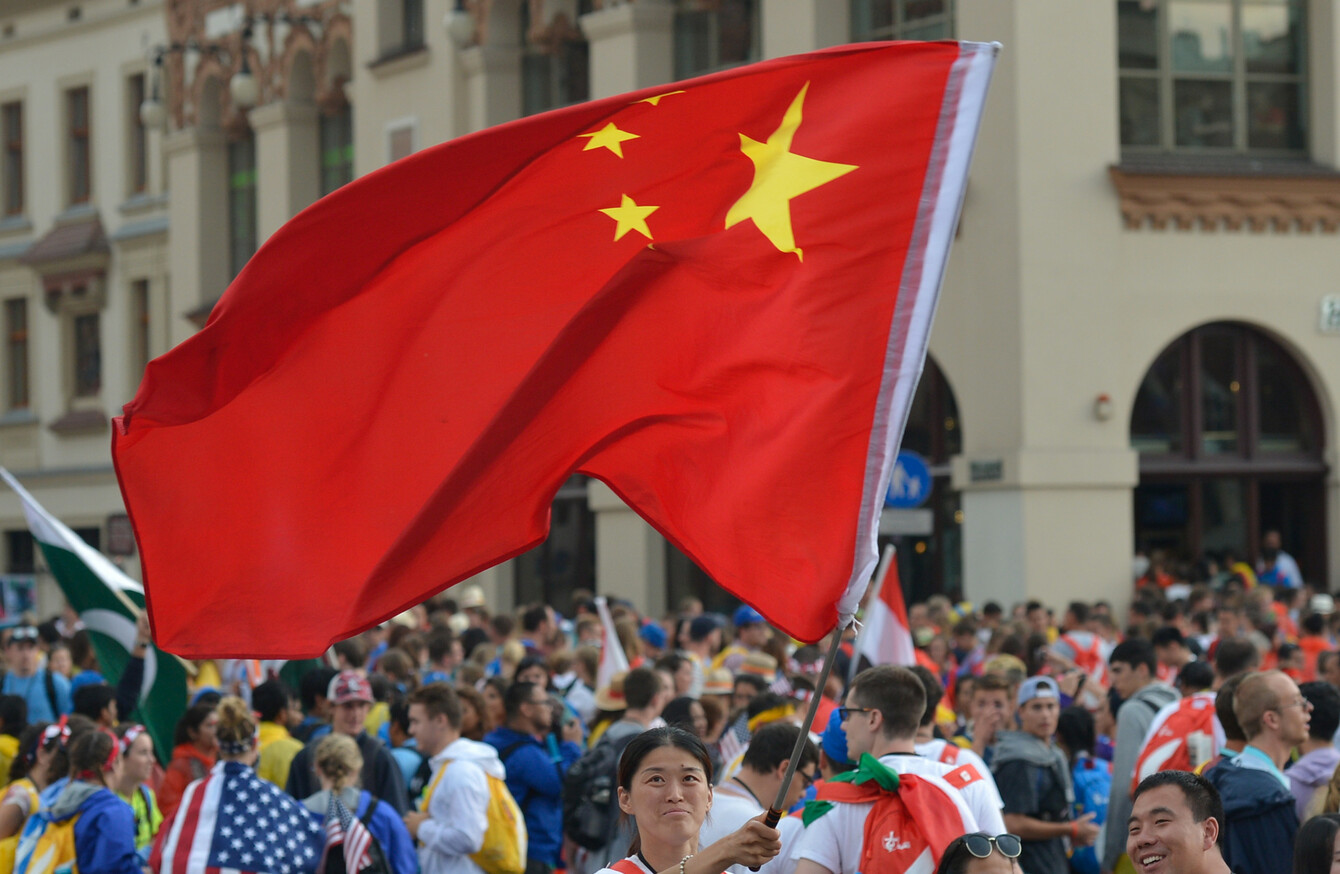 From October, the song can only be played at formal occasions
Image: SIPA USA/PA Images
From October, the song can only be played at formal occasions
Image: SIPA USA/PA Images
CHINA HAS PASSED a law against mocking the national anthem, with cheeky singers facing up to 15 days in jail, state media reported yesterday.
The move comes among a broadening crackdown on political dissent.
From National Day on 1 October, the song can only be played at formal occasions, according to the official Xinhua news agency, quoting a copy of the law just passed by the country's National People's Congress.
The March of the Volunteers can no longer be played as background music in public places and "inappropriate" private performances of the song are also forbidden, it said.
Written in 1935, the buoyant, military-minded score calls on the Chinese people to "march on" towards the establishment of a new nation.
Anyone who "maliciously" modifies the lyrics – which begin "Arise, ye who refuse to be slaves! – can be tossed into jail for up to 15 days, Xinhua said.
The new legislation follows regulations on national anthem etiquette that were announced in 2014 to "enhance the song's role in cultivating core socialist values".
These values are part of the ruling Communist Party's ongoing "patriotic education" campaign to strengthen its legitimacy – but which critics condemn as little more than brainwashing.
The ideological push has intensified since President Xi Jinping took power in 2012, as the leader has stressed infusing every aspect of Chinese education with "patriotic spirit".
Social media users on Weibo – China's Twitter-like microblogging website – expressed their support for the anthem law.
"Support!!! Now many people ridicule the nation. I can't bear it. I strongly support this," one wrote.
New, highly restrictive measures on freedom of speech have multiplied in recent months, ahead of the Communist Party's autumn congress, a critical meeting for Xi who is expected to be re-elected for a second term as head of the ruling party.