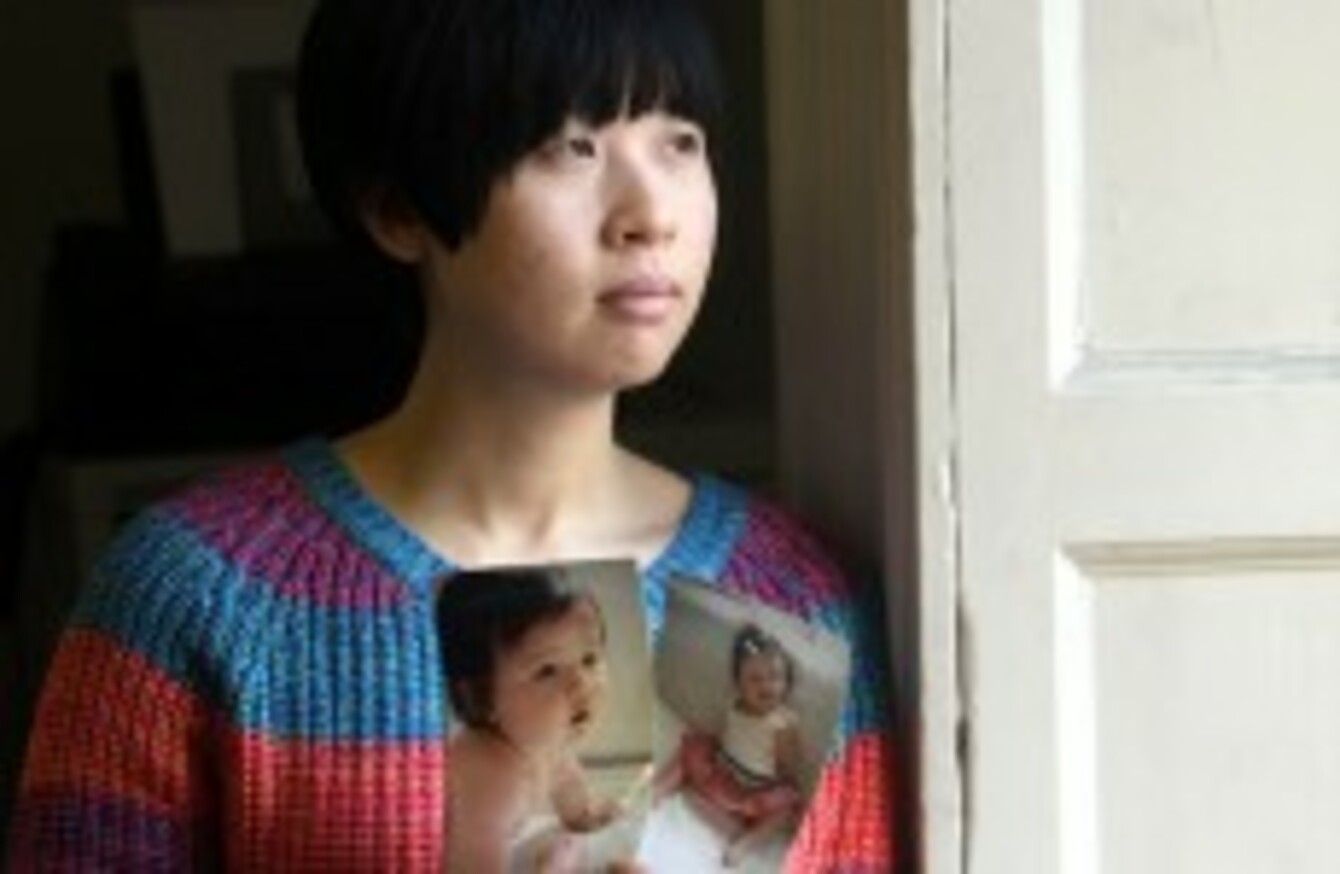 Meijiao Yu holds a picture of her daughter Jiayi.
Image: Immigrant Council of Ireland
Meijiao Yu holds a picture of her daughter Jiayi.
Image: Immigrant Council of Ireland
THE MINISTER FOR Justice has reversed his decision to deny a three-year-old Irish-born girl entry into Ireland.
Jiayi will soon be reunited with her parents Meijiao Yu and Xiao Shao as the government says it will grant her a visa following a legal challenge.
Last week, the family were given the green light by the High Court to apply for a judicial review of the case.
Jiayi Shao was born on 8 May 2009 in Ireland. When she was four-months-old, her parents decided to send her to China to live with her paternal grandparents for a short time while they studied and worked. But when they sought a visa for her return – after they both secured permission to work full-time and obtained employment – their application was rejected.
Meijiao came to Ireland to study when she was 19. She was a legal resident through Stamp 2 (student residence permission) from 2003 until 2012 when she was granted an extension of her permission. This allowed her to work for 40 hours per week, without a study requirement. Similarly, her husband arrived in 2004 and was legally resident at all times as a student until he was granted the same permission and is now running his own business in the State.
Despite their legal status, the 2004 Student Probationary Extension permit does not allow for children to join their parents resident under this scheme and does not provide an exemption for children born in Ireland.
The couple have worked consistently, have not relied on social welfare, can support their daughter and pay their own health insurance.
The Immigrant Council of Ireland, which supported the legal steps taken by the family, are "delighted" with the outcome.
Chief executive Denise Charlton said, "This is a family which was devastated by a visa refusal which they feared would keep them apart for an indefinite period. We welcome the fact that common sense has prevailed and that this young family is to be reunited."
Jiayi will turn four years old next week.
The Council noted that to get to this joyous point, the family were "put through such an ordeal and had to resort to the High Court". These issues must be addressed, it says. The group has called for an independent appeals mechanism as it is understood this individual case does not set precedent.
The couple were unaware that sending their daughter to meet her grandparents would put an obstacle in the way of her return.