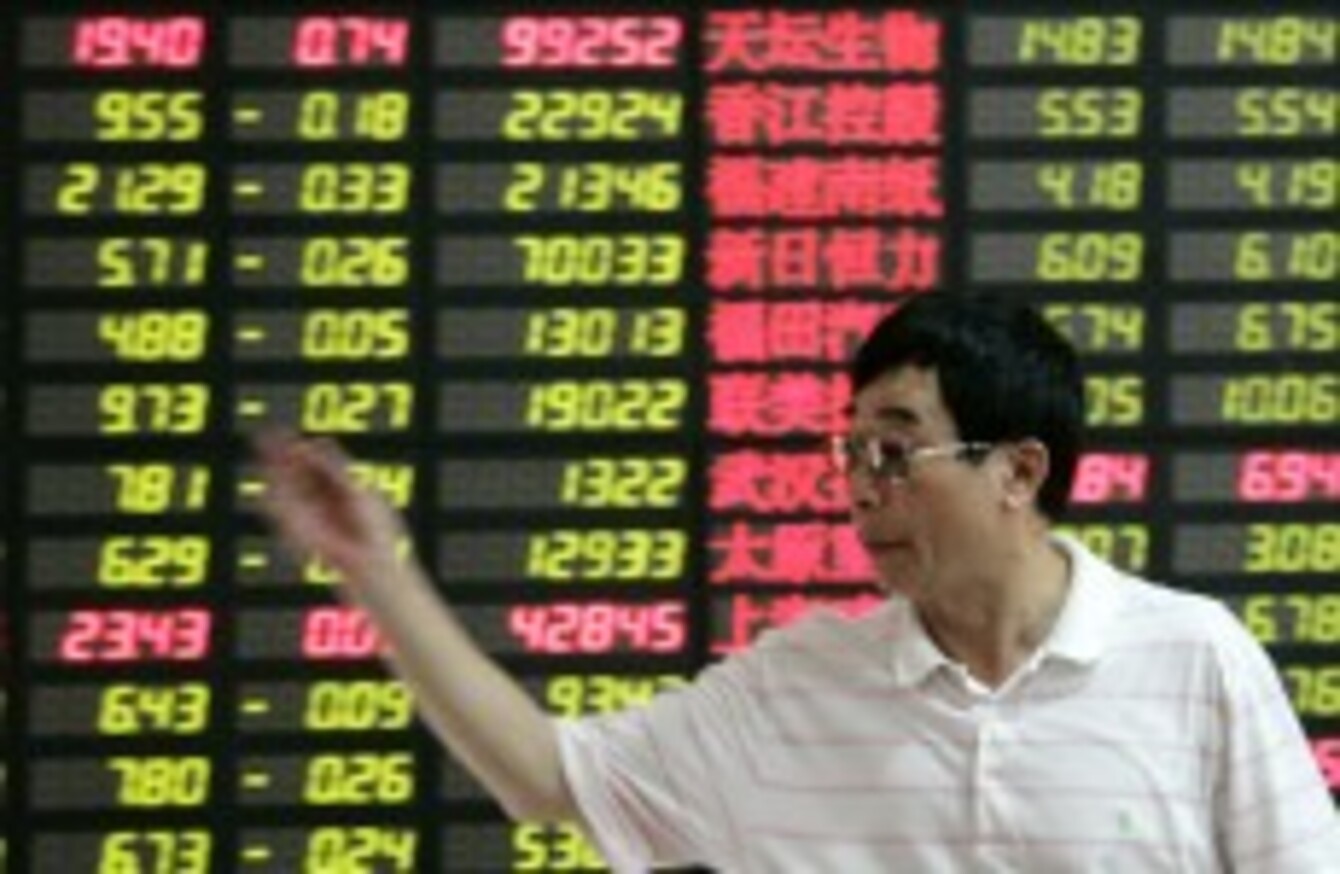 An investor gestures in front of the stock price in Shanghai, China this month
Image: /AP/Press Association Images
An investor gestures in front of the stock price in Shanghai, China this month
Image: /AP/Press Association Images
CHINA'S ECONOMY GREW at its slowest rate in three years in the second quarter according to the country's National Bureau of Statistics, adding to fears that the world's second largest economy will not be able to offset the economic slowdown in much of the rest of the world.
The country's GDP grew at an annual rate of 7.6 per cent between April and June, down from 9.5 per cent a year earlier, according to the figures released this morning.
China has grown by an average rate of about 10 per cent for the last decade, becoming one of the world's largest consumers of luxury goods items and prompting many governments, including Ireland's, to look to it for exports.
Today, delegates are attending the 2nd Asia Pacific Ireland Business Forum at Croke Park in Dublin.
"What is more dismal than the dismal growth is China's inability to absorb slower growth," said Ren Xianfang, a Beijing-based economist for IHS Global Insight in the Los Angeles Times. "A 7.8 per cent growth [rate] in the first half already feels quite hard in terms of impact, inflicting huge pains: downward spiral of producer prices, surging manufacturers' inventories, plunging profits, bankruptcies and pay cuts."
Indeed, "The most important context for looking at this data is that the boom years are over," said Andy Rothman of CLSA Research in The New York Times. "The days of 20 per cent growth in autos or luxury goods — that's mostly over."