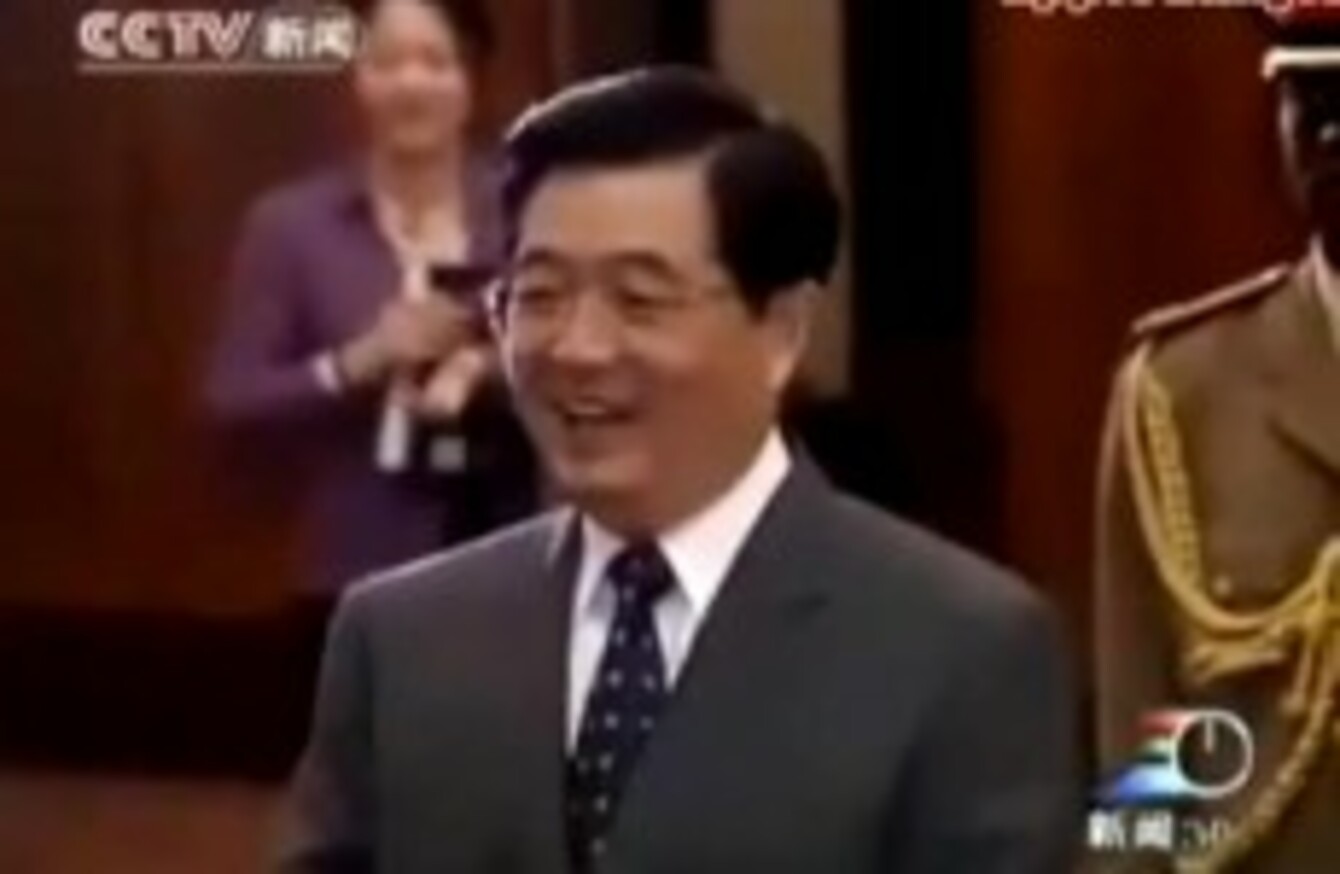 Hu singing the offending song in 2006
Image: via appleactionnews, YouTube
Hu singing the offending song in 2006
Image: via appleactionnews, YouTube
CHINA HAS MOVED to dampen fears of demonstrators taking to the streets by censoring its own president and a beloved national song.
A "clammy paranoia" has engulfed the government, according to The Times (subscription), with fears that people in China could emulate those in the Middle East by taking to the streets, protesting against the government.
In their desire to stamp out any dissent the government censors have removed online footage of President Hu Jintao singing the popular Chinese song 'Jasmine Flower' at an engagement in Kenya in 2006.
The word 'jasmine' has been associated with the uprisings in Tunisia which forced President Zine el-Abidine Ben Ali to resign in January.
The government has urged domestic media to refrain from connecting the pro-democracy protests in the Middle East with discontent in China according to Asahi Shimbun.
China's censors had blocked the world 'jasmine' and many other perceived codewords of activism from social networks, blogs and news portals but the video of Hu singing the song with Kenyan students and teachers was, until last night, available.
It has since disappeared ahead of what is normally a sensitive time of the year in China.
On Saturday the annual meetings of the National People's Congress is likely to see dissidents and activists detained or placed under surveillance.
Watch the offending footage that has been removed from the internet in China: