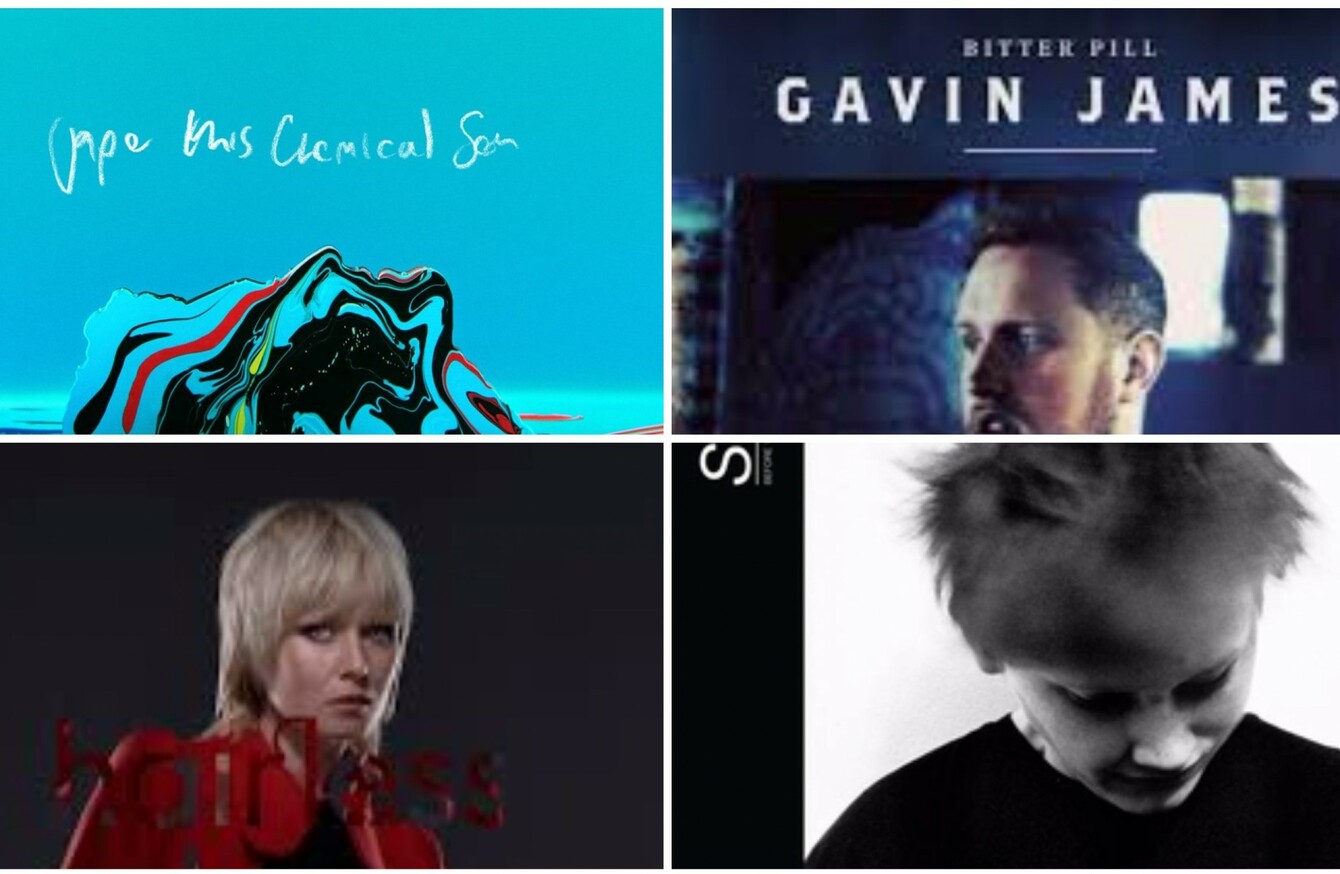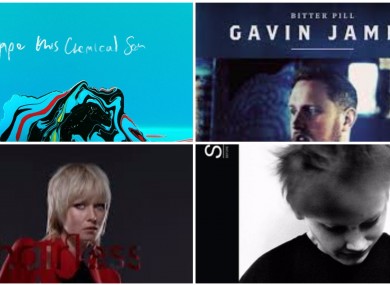 THE BEGINNING OF a new year means a new list of nominees for the Choice Music Prize, and another 10 Irish bands that stand a chance of winning €10,000.
This year's nominees have just been announced, with Ed Sheeran-supporting Gavin James rubbing shoulders with Mercury Prize-nominated Roisin Murphy and SOAK, live favourites Le Galaxie and Ham Sandwich, Corkonians Young Wonder, Frames member Colm Mac Ion Iomaire, electronic artist Jape, hardcore grungers Girl Band and indie darlings Villagers. (For the full list, see the bottom of this article)
Last year's winner was The Gloaming, a 'trad super group' whose incredible and emotive self-titled debut was deemed a worthy winner in all musical quarters.
From dissonant noise to electro pop
Chairman of the judging panel (who doesn't cast a vote himself) is journalist Tony Clayton-Lea, who told TheJournal.ie that it has been a great 12 months for Irish music – and he trusts that this year's judges will pick a worthy winner.
"Looking at the list, it is quite wide-ranging," he said. "You've got quite noisy dissonant bands like Girl Band and then you've commercial singers like Gavin James, music that's virtally cinematic from Colm Mac Ion Iomaire, and very hip cutting-edge electro pop from the likes of Roisin Murphy and Young Wonder."
It's no easy task to whittle down an entire year of Irish music to just 10 nominees, and harder still to narrow that list down to one (as I know – I was a judge in a previous Choice Music Prize year), but Clayton-Lea isn't phased about his role of bringing the judges together.
"It does amuse me when I hear people say that it's nerve-wracking and that my job is to whip the judges into shape by shouting at them," he said.
That isn't the way it goes, because it's quite a civilised production, an enlightened few hours whereby people who love music get to talk about the albums, and that's rare outside the confines of a pub or restaurant. So that's one of the brilliant things to me about a list like this, in that certainly, perhaps more so than other years, there's always stuff to talk about – this year there seems to be so much more to talk about.
Criticism and questions
In the past 11 years of the awards, there has rarely been a year where some people weren't put out by the inclusion of at least one band on the list.
"I think there will be albums on this list that people will not like to see on the list for their own reasons and that's fair enough," said a pragmatic Clayton-Lea.
He takes those comments with a pinch of salt. "It's not that I disregard them but they tend to go over my head because lists are very subject and personalised."
The chosen judges are "a broad knowledgeable selection of people who root for Irish music and who love Irish music," he said. "They choose the lists with the best of intentions and whoever ends up on the list ends up on the list."
A broad and good year
Has it been a good year for Irish music? "I think every year for the last 10 years has been an amazing year for Irish music, and that sounds such a cliché, but it's not meant to be," said Clayton-Lea.
I do think this list is quite broad and you know there have been justifiable criticisms in the past whereby the lists have felt to have been very niche, very kind of "indie". I don't think looking this list that there would be grounds for saying that this list is non-representative for Irish music as it stands at the moment.
It's notable that two of the Choice nominees this year – Soak and Roisin Murphy – were also nominated for the Mercury Music Prize.
"Girl band are probably the most talked-about Irish band of last year," added Clayton-Lea. On the other end of the spectrum from Girl Band's grunge sounds is singer-songwriter Gavin James.
"Whether some people like the presence of Gavin James on the list or not, irrespective of their own feeling about it you cannot deny that his year is going to be 2016," said Clayton-Lea. "In my mind there is no doubt about that between supporting Ed Sheeran and supporting Sam Smith in America, Gavin James is going to go places. That's good for him, that's good for Irish music, and it's also a good thing for Choice."
The winner of the 2015 Choice Music Prize will be announced on Thursday, 3 March at Vicar St in Dublin. Tickets for the live event – which includes performances by nominees – are on sale now. For more information, see the official Choice website.
So, what do you make of the nominees?
Here they are:
Girl Band – Holding Hands With Jamie (Rough Trade)
Gavin James – Bitter Pill (Warner Music Ireland)
Le Galaxie – Le Club (Universal Music Ireland)
Roisin Murphy – Hairless Toys (Play It Again Sam)
Villagers – Darling Arithmetic (Domino)
Ham Sandwich – Stories From The Surface (Route 109A Records)
Jape – This Chemical Sea (Faction Recods)
Colm Mac Con Iomaire – And Now The Weather (Plateau)
SOAK – Before We Forgot How To Dream (Rough Trade)
Young Wonder – Birth (Feel Good Lost)