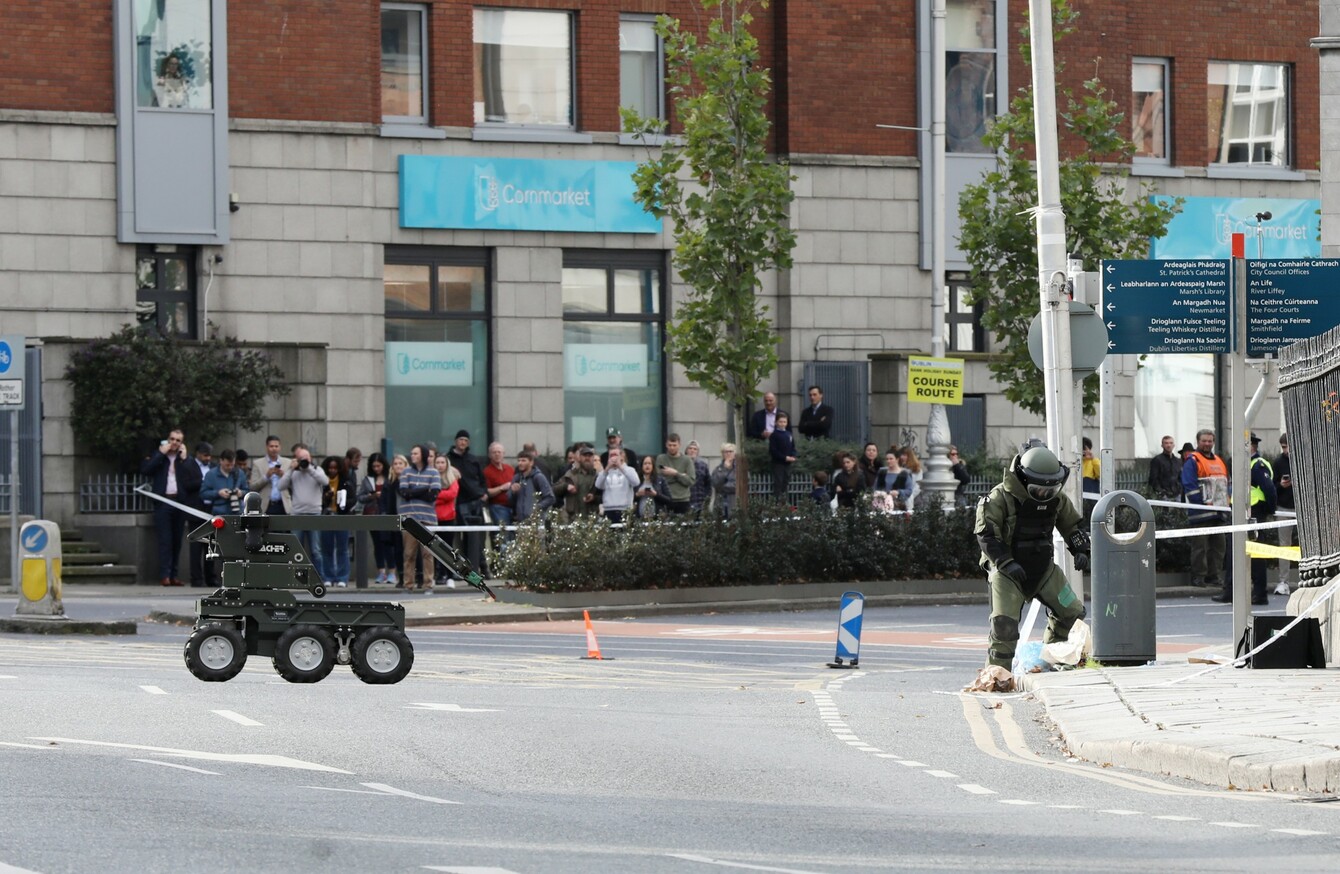 The Army Explosives Ordnance Disposal team at the scene
Image: Leah Farrell via RollingNews.ie
The Army Explosives Ordnance Disposal team at the scene
Image: Leah Farrell via RollingNews.ie
Updated Oct 21st 2019, 4:20 PM
DUBLIN'S CHRIST CHURCH area has re-opened following a security alert this afternoon. 
Following a request from An Garda Síochána this afternoon, an Army Bomb Disposal Team were tasked to conduct a post-blast analysis at a premises in Christ Church. The team arrived on the scene at 2.07pm. 
Gardaí also attended the scene. 
On arrival, a cordon was established and the scene was assessed.
A bin in the area was emptied by the disposal team and its contents were examined. 
Post-blast analysis at the scene established the presence of firework remnants in suspicious wrapping. 
The team departed the scene at 3.27pm. 
Traffic diversions were put in place following the alert but all roads in the area have since reopened. 
Investigations into the incident are ongoing. 
Should members of the public encounter suspicious items, or hazardous substances, they are advised to maintain a safe distance and inform gardaí. 
With reporting by Cónal Thomas